When It's Time to Say "Yes" to a Logo Design Company
How do you know when it's time to contact a
logo design
company? Below, Nice Branding Agency, Nashville's top
logo design company
has crafted some points to review to help you determine if it's time to give your logo that refresh it's been needing. Unfortunately, not even the big boys are exempt from logo refreshes from time to time — And for that, we'd like you to know that it's true, there is n
o logo that is timeless, my friends.

First things first. If your logo was made using any of the Microsoft Office products or using an online logo maker, read no further. Do yourself a favor, pick up the phone, get off your wallet, and call Nashville's top logo design company,
Nice Branding Agency
now — 615-905-9936.
If you didn't use Microsoft Word to create your logo, first off props to you, but there are a few other things that you need to consider regarding your logo and whether it may be time for a
logo redesign
with the pros at your local logo design company. We've outlined these below for you. If you can't confidently check 'em all off, it may be time to get together a game plan.
Outdated
Hey, I know what you're thinking. You're probably thinking something to the tune of, "I do not have to keep up with the latest and greatest. My service alone sets me apart."
Am I right?
Let me reassure you that your business is better than that and it has stood the test of time. We know that you've got other fish to fry. We understand that you might think you're not gonna change since your logo has served you well and your business is doing just fine.
Well, sad to say it, but these days, consumers do care about appearance, and, just like there are fashion trends, there are logo and design trends. From the late '90s to early 2000s, we saw a very intricate, swooshy design trend. Maybe your logo is representative of this period. Currently, newer logos are more simplistic, clean and modern.
Trendy vs. Timeless
Heed the advice you are given (with caution, of course) but do listen up because just as trends come and go, customers do too. It's important to the next generation that you show you are on-trend and "with it," and that next generation is your up-and-coming customer base. 
That's right, those young ones, the ones wearing skinny jeans, suggesting you update your brand image might just be a solid representation of your next crop of customers. And let me tell you, they are more concerned about appearance than you ever were.
If you're happy with your customer base, and you don't want to expand to reach new people, then you are probably are okay to keep your logo the same.
But, if you're looking to stay current and continually obtain new business, those outdated fonts (yeah we are talking to you, Trajan Pro & Comic Sans) paired with those colors from 1990, gotta go. Refresh and rebuild.
Shapes and chemistry between
fonts
and
colors
, overall design, and setup have evolved. If your logo hasn't been analyzed in the past eight to 10 years, we would highly recommend getting a logo design company or
creative branding expert's
eye on it — STAT.
Composition
Can you scale it down and maintain visibility and clarity? Can each element stand on its own? Is your icon simple? 
If your logo is old and outdated, there's a pretty good chance that it can't scale down to the size of a quarter and still be 100% readable. This alone may be enough to warrant a
logo refresh
.
Most branding agencies with marketing experience will have insight into technical problems with a logo the second they see it. They've worked with enough logos to understand if a logo may be problematic in certain applications. It may look great on your building sign, but transfer that to your website and it may bomb.
Listen to these guys (or gals). Always go with a logo design company — They can help you avoid costly and problematic speed bumps down the road.
Additionally, you've got to have a thumbnail of your logo. Call it an icon or a stand-alone element, but either way, you've got to have something that represents your brand that can fit in a square. It's for that pesky little profile image to add to all those
social platforms
the kids are on these days. What's it called — Instabook or MyFace?
Asset
Ok, here's another quick quiz for you. Do you know the name of the fonts used in your logo? Can you tell us your PMS colors? Are you able to send out a certain file type, such as a JPEG, EPS, or PDF on the fly — without contacting the logo design company who created your logo?
If you've answered no to any of these questions, it's time. As a professional business, you've got to have these brand assets in your back pocket. It's important for brand cohesion which ultimately gives way to professional appearance.
Color
You need the
color profiles
for your brand. You'll most likely need to have the CMYK values, the RGB values, the hex code (for web), and your Pantone colors.
Files
It's important to have various file formats for different usage. If you're wondering what is best suited for what purpose,
head over to our blog post of the breakdown of file formats
. Ideally, it's great to have a JPEG, PDF, EPS, and PNG of your logo, in the different color builds listed above.
Fonts
You'll need to know what fonts are used to create your logo. Reason being, you'll potentially need to display something else in this same font down the road. The best-case scenario is that you have a list of brand fonts with directives on how and when it's best to use them. Keep in mind that you might have to purchase the licenses for your fonts if you plan on using them yourself.
No Excuses
You can have reasons for not updating your logo, but you can't have excuses.
Reasons may be something to the tune of, "My logo is printed on the side of an NFL football stadium." That's kind of a legit reason, but excuses tend to go more like, "We've had our logo for years, and our clients won't recognize us if we make a change."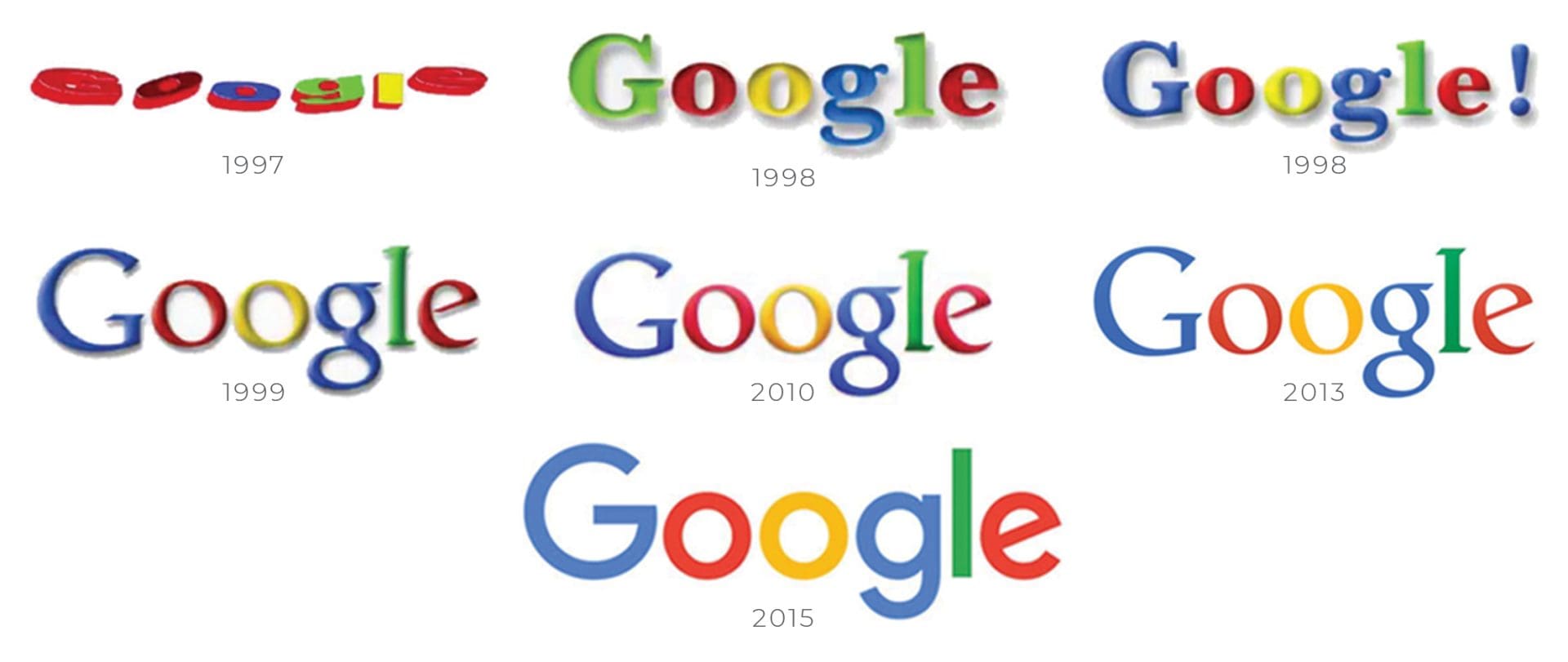 Ya'll.
Google has updated its logo
every five years since the birth of its business. Coca-Cola makes small
logo updates
basically on a yearly basis. Think of how time-consuming, draining, and costly this must be. However, these successful companies are still finding a way to get it done. This points to the value that logos hold with regards to company evolvement and growth.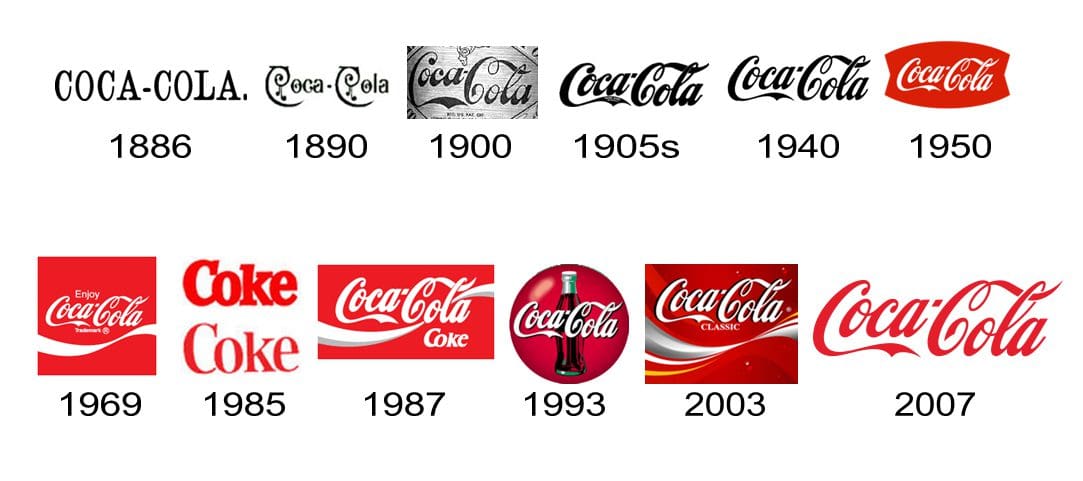 Still wondering if your logo measures up? Click over to our blog on
three things that are imperative to have in a logo
. If you can't place a checkmark by each item on our list, it might be time to click to call 
from your smartphone or drop us a line
here
to get something started.