Social Media Management
SOCIAL MEDIA SERVICES
Extend the reach of your brand on social media with professionally designed social posts created by Nice Branding Agency. Our social service offerings include ongoing social media management, where are team handles it all, or packs of social posts to their social channels on their own accord.
Our full-service social media management plans include branded art and caption creation and publishing.
Alternately, if you are looking to supplement your social channels with branded content, our Social Packs are a great pick. Each Social Pack includes professionally designed square social posts. The squares will be accompanied by supporting post text to align with your brand voice. These posts are created with the intention to be evergreen content, allowing you to use them over and over on your social channels.
Either way you choose, we will provide you with the brand support necessary to extend the reach of your business on social media.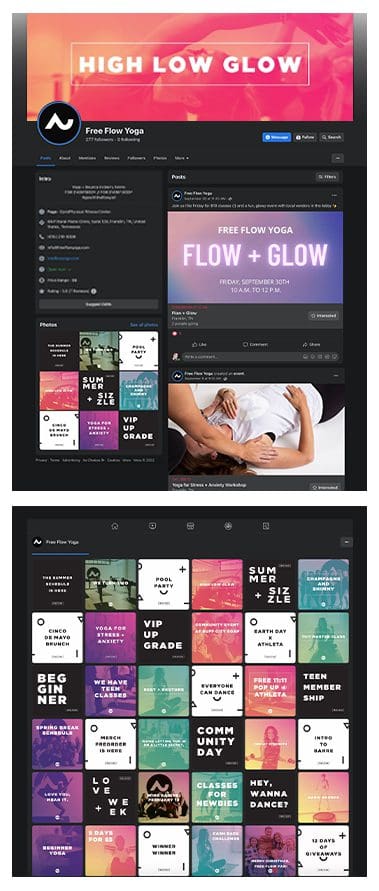 social pack
With our social packs, you can continue to brighten and command attention with your social media presence, with well branded graphics packages provided to you each quarter to post monthly.
– Elite Social Pack: 15 design graphics with captions quarterly
– Prime Social Pack: 6 design graphics with captions quarterly
social media management
If you you're looking to turn over the controls for your social channels, we can manage your presence by posting Social Packs for you and making sure there is always active brand awareness happening for you online.
– Elite Social Management $1248
– Prime Social Management $898
*Social management includes the Social Packs.