Restaurant Design Tips and Inspiration
As the old adage goes, it's what's on the inside that counts. That couldn't be more true in the restaurant industry. Restaurant design plays an important role in influencing a customer. Every detail in the physical space should make an impact.
Scroll to learn how restaurants can utilize environmental branding to connect with customers.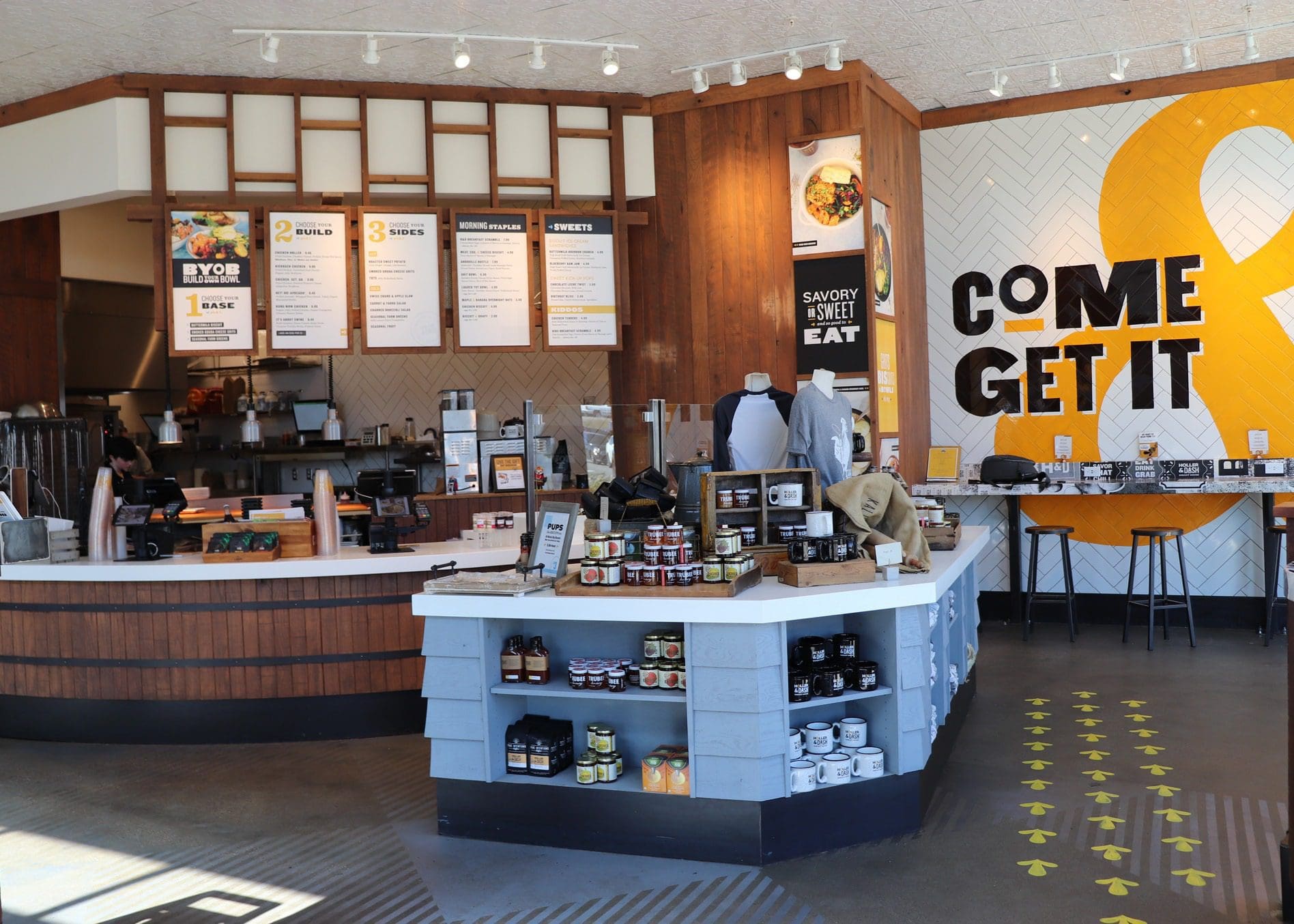 Why Does Restaurant Design Matter?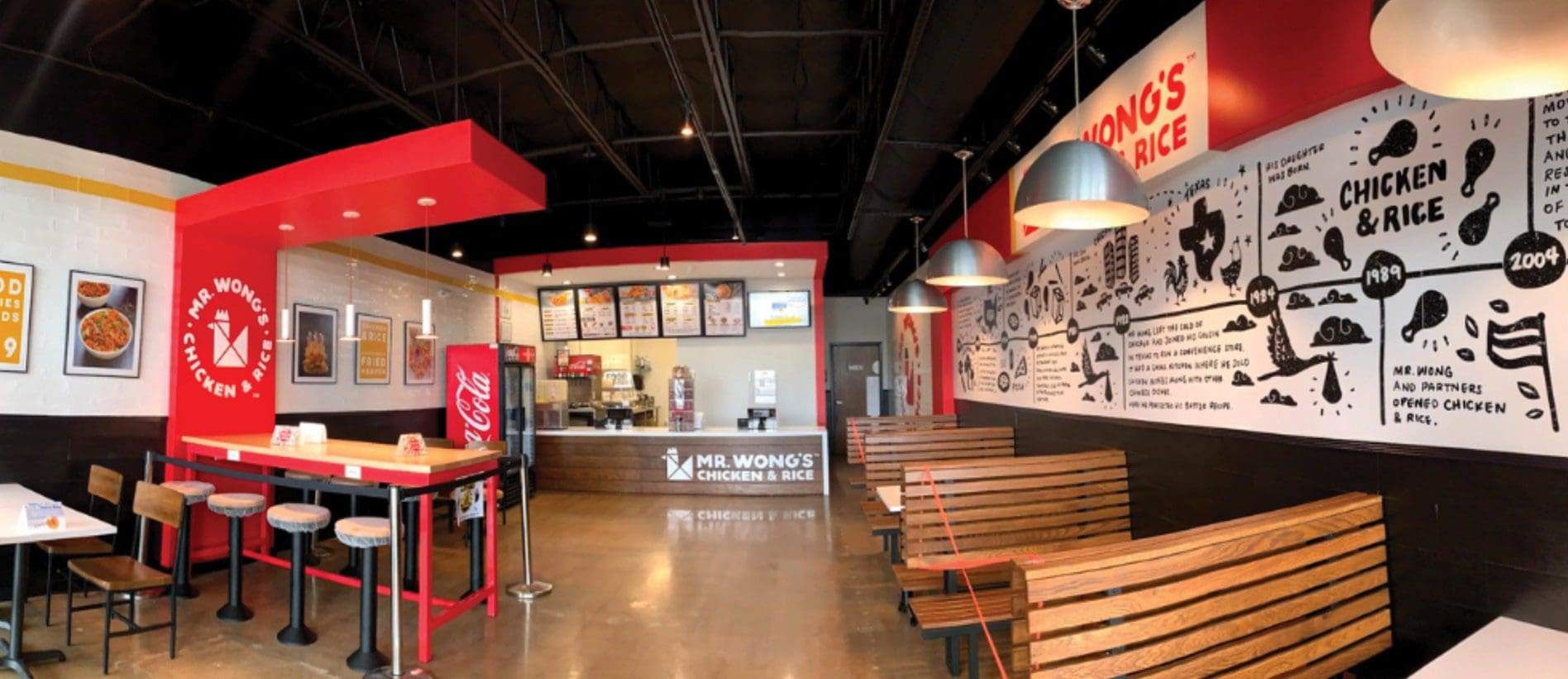 When strategically designed and aligned with the overall brand direction, a restaurant's environmental design will transform guests into loyal brand advocates.
If you consider the role that social media plays in generating brand awareness for restaurants, it becomes clear why a restaurateur can't solely focus on the menu. A bold brand must be constructed, and that brand has to be present throughout the restaurant's physical space
.
Restaurant Design Begins With Foundational Branding
Before you start picking out furniture, you need a solid foundation for your restaurant brand. At Nice Branding Agency, we offer a Foundational Branding package that gives restaurant owners the tools they need to be successful, including a positioning statement, brand attributes, and a visual direction that will establish the brand aesthetic.
These elements will translate directly to the restaurant design. When your physical space directly aligns with your other brand elements, you create a cohesive and memorable experience for customers.
Without Foundational Branding elements in place, customers' perception of your business is left up to chance.
Invest in a Proper Logo
Your restaurant logo will be on fully display in your restaurant's physical space, so be sure to invest in a professional graphic design that will stand the test of time.
A large, bold logo emblazoned on the wall makes a big impact and costs a pretty penny, so don't waste the space or your money on something you're not proud of.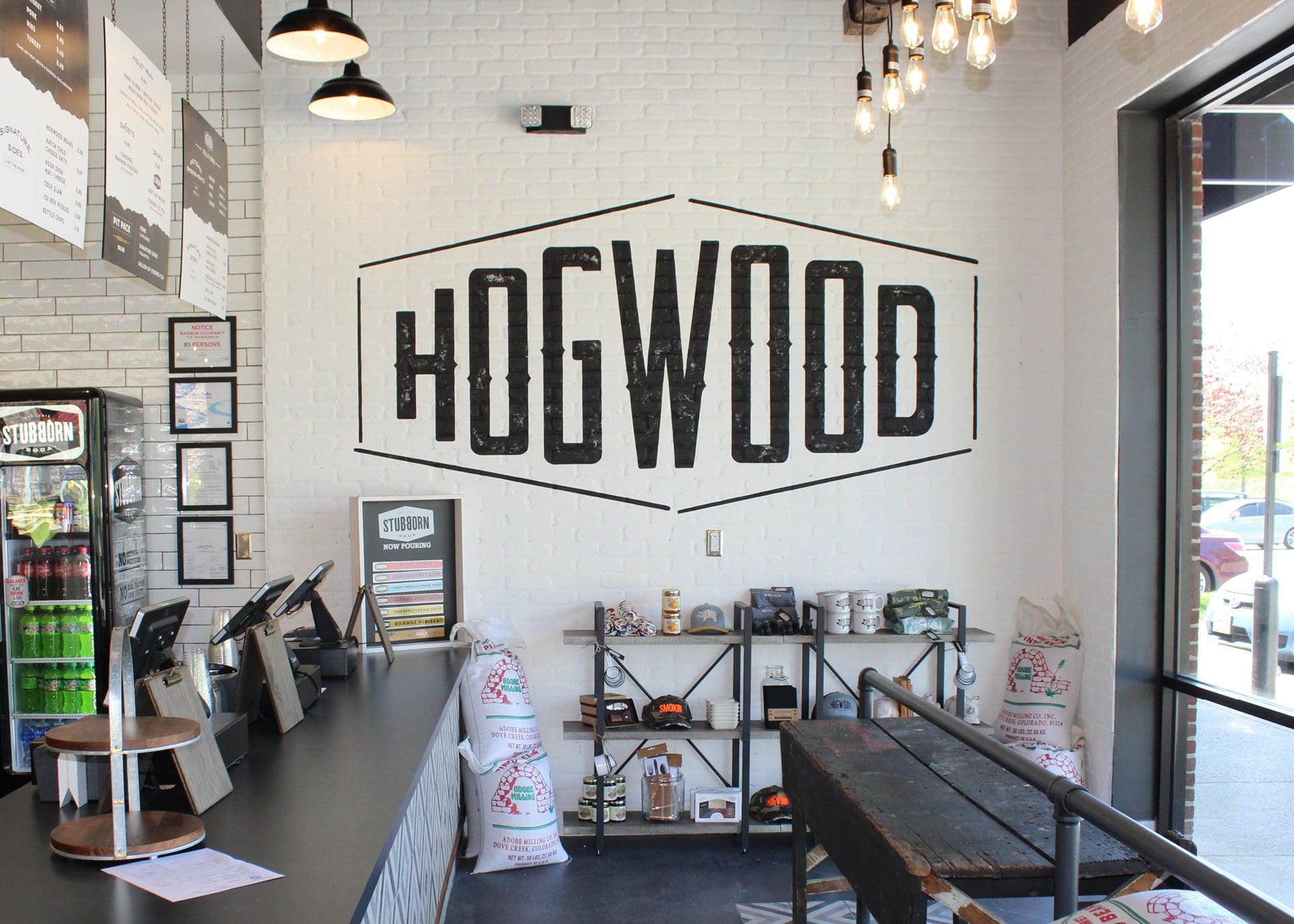 A logo placed over your door must be graphically sound and intriguing enough to attract customers.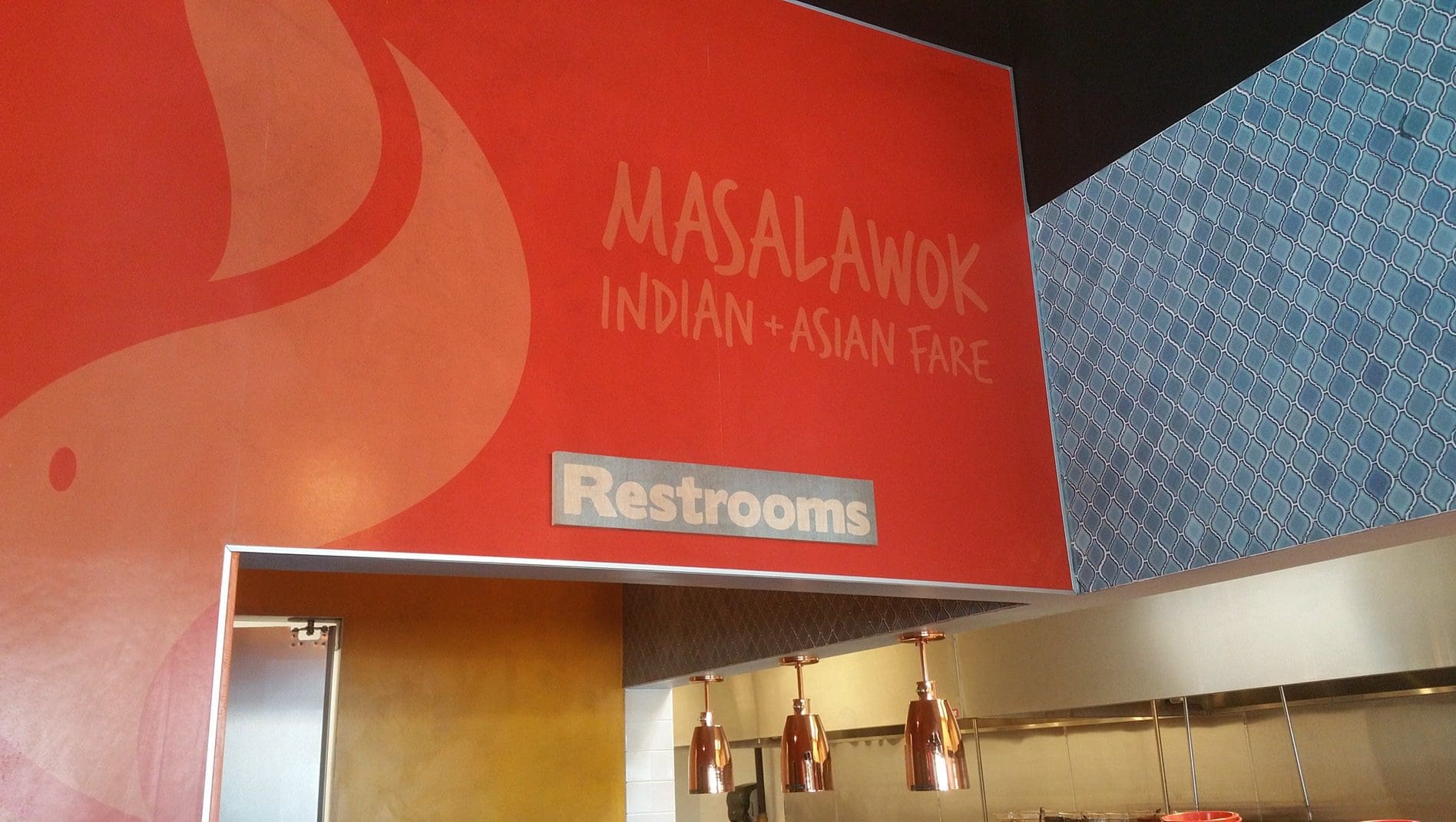 New restaurants absolutely must invest in a strong logo design from the start. And existing restaurants who are designing a new space need to audit their logo design to ensure it's worthy before bringing it into the new restaurant space.
We could go on and on here about the importance of a professional logo design, but just trust us on this one. Or check out our article here to learn why the power of a professional logo shouldn't be overlooked.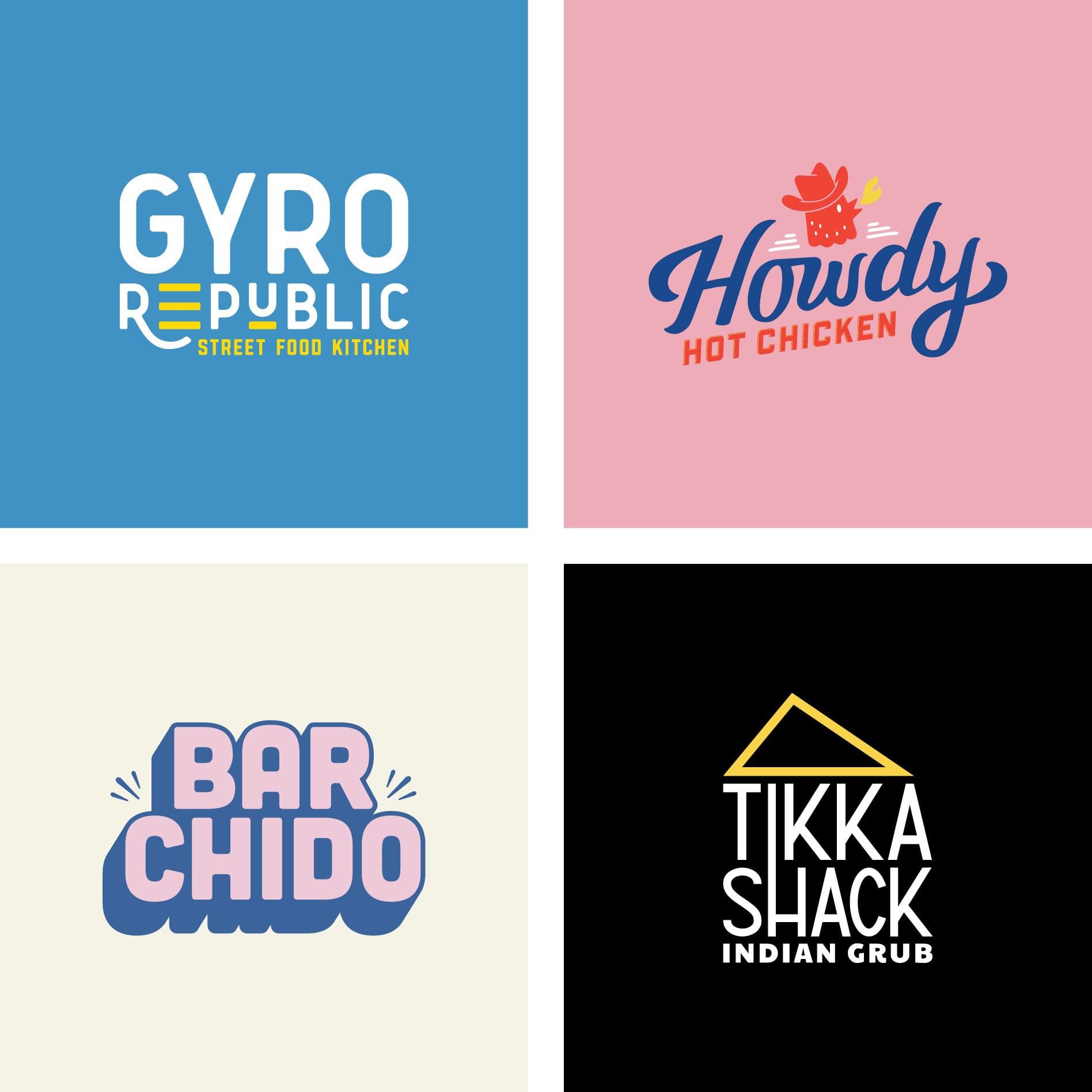 Have a Meticulous Design Plan in Place
Once Foundational Branding and the restaurant logo design have been established, it's time to create an Environmental Design Plan. We develop a design for the restaurant interior that aligns with your visual direction and connects customers to your message and menu.
During this restaurant design phase, our team references your restaurant floor plan and seating layout. We make selections for every element that a customer will come into contact with as they move through the restaurant.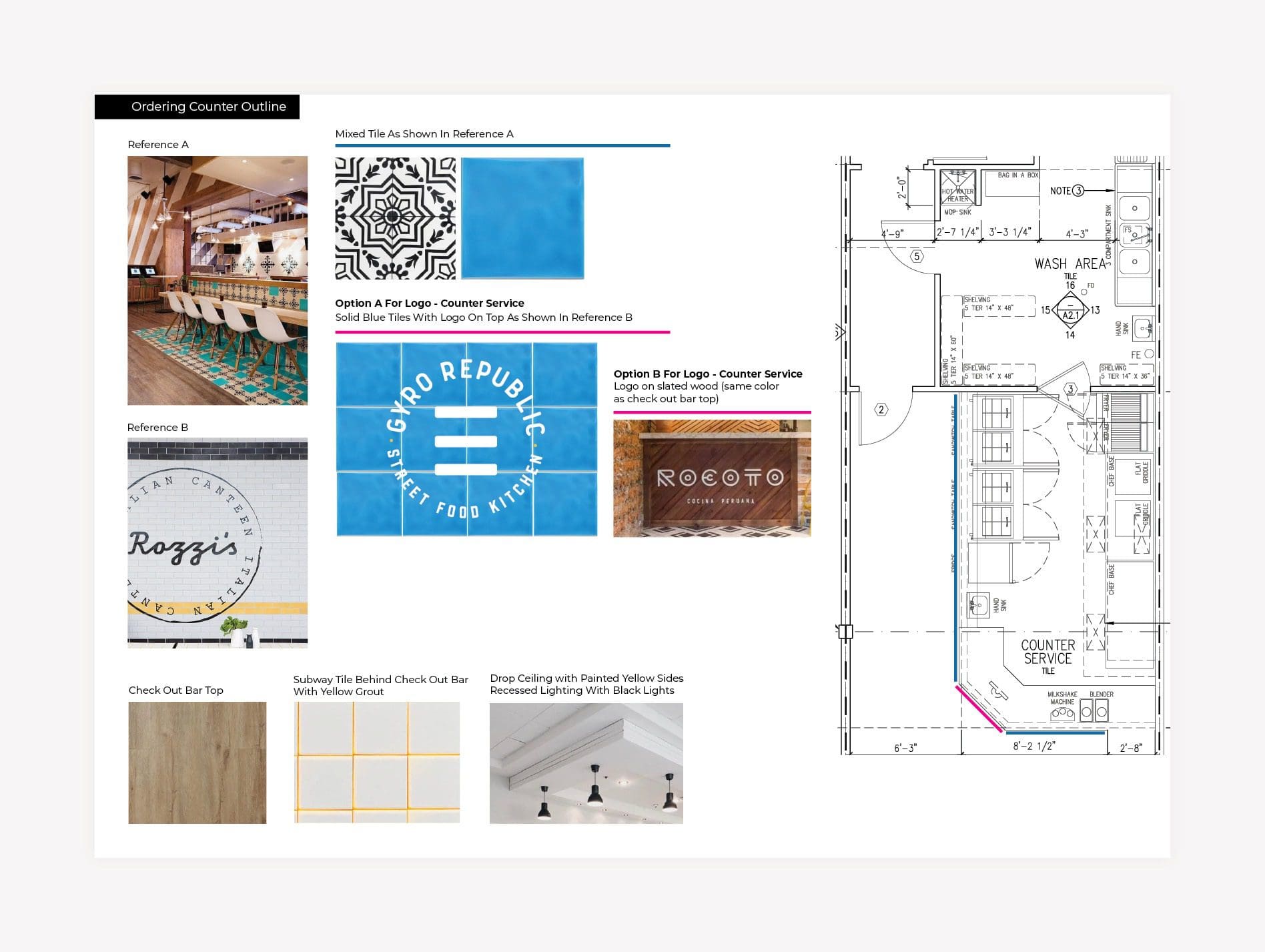 Our plan will include detailed selections (and placement direction) for flooring, lighting, seating, tables, wall colors and textures, bathroom fixtures, hardware, and all other fixtures and finishes. In addition, we'll note the placement of wayfinding signage and wall and floor art.
We'll work with your architect (or ours!) to create a restaurant design plan that addresses all aspects of the customer journey, immersing people in your brand from start to finish.
We actually create this journey for fast-casual and quick-service restaurants. After all, you don't want customers entering the restaurant and not knowing where to go or how to get food. 
Our team takes a customer-experience approach to environmental design, meaning we put the customer journey on par with brand development. We ensure a seamless path from the front door to the counter, and then on to the tables and out.
After our interior selections are approved by our client, we present the Environmental Design Plan to the architect. 
We recommend
some
of our clients work with their architects to turn the design plan into a set of 3-D renderings, which allow us to get a more realistic view of the plan as it will appear within your walls.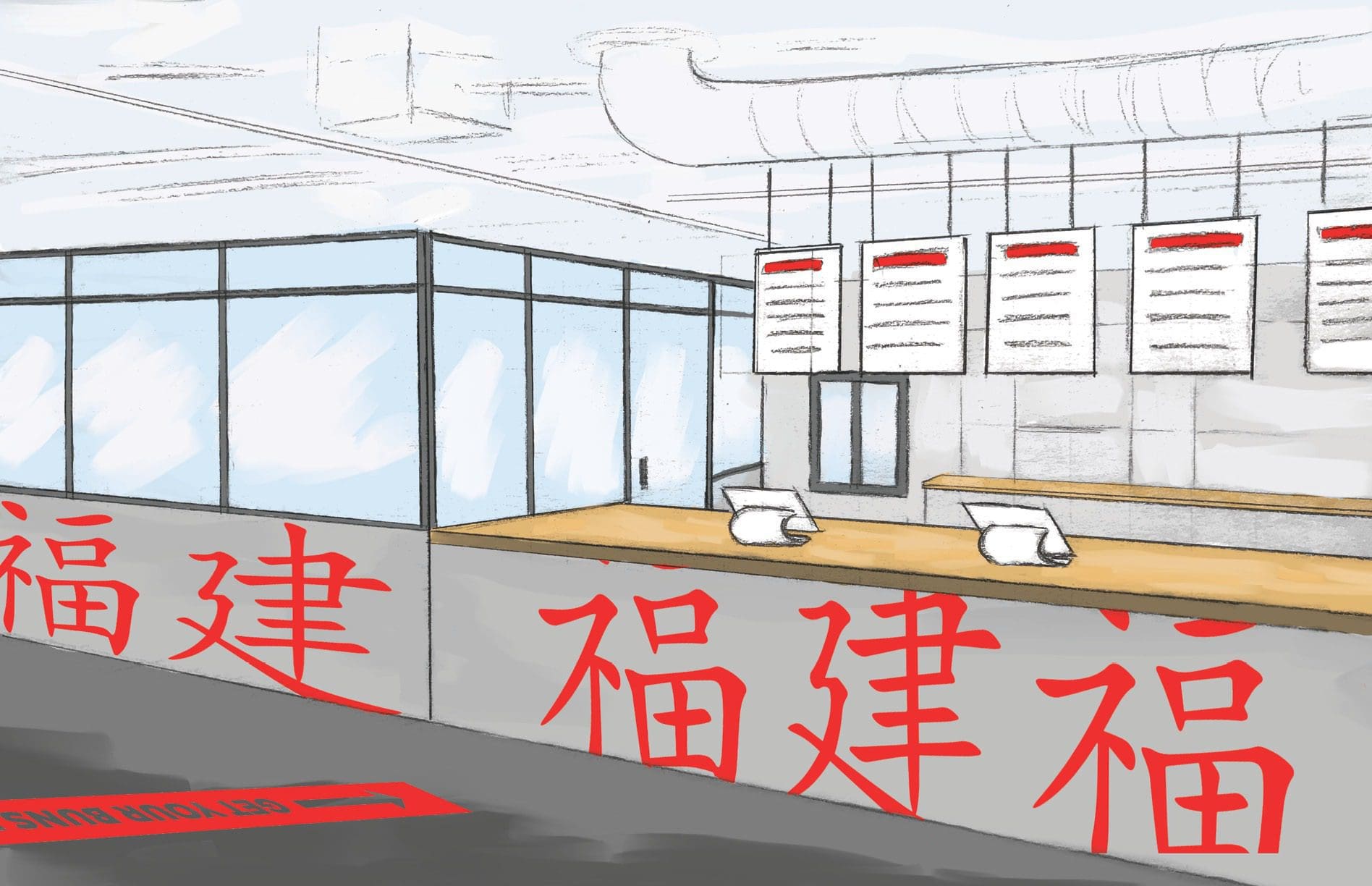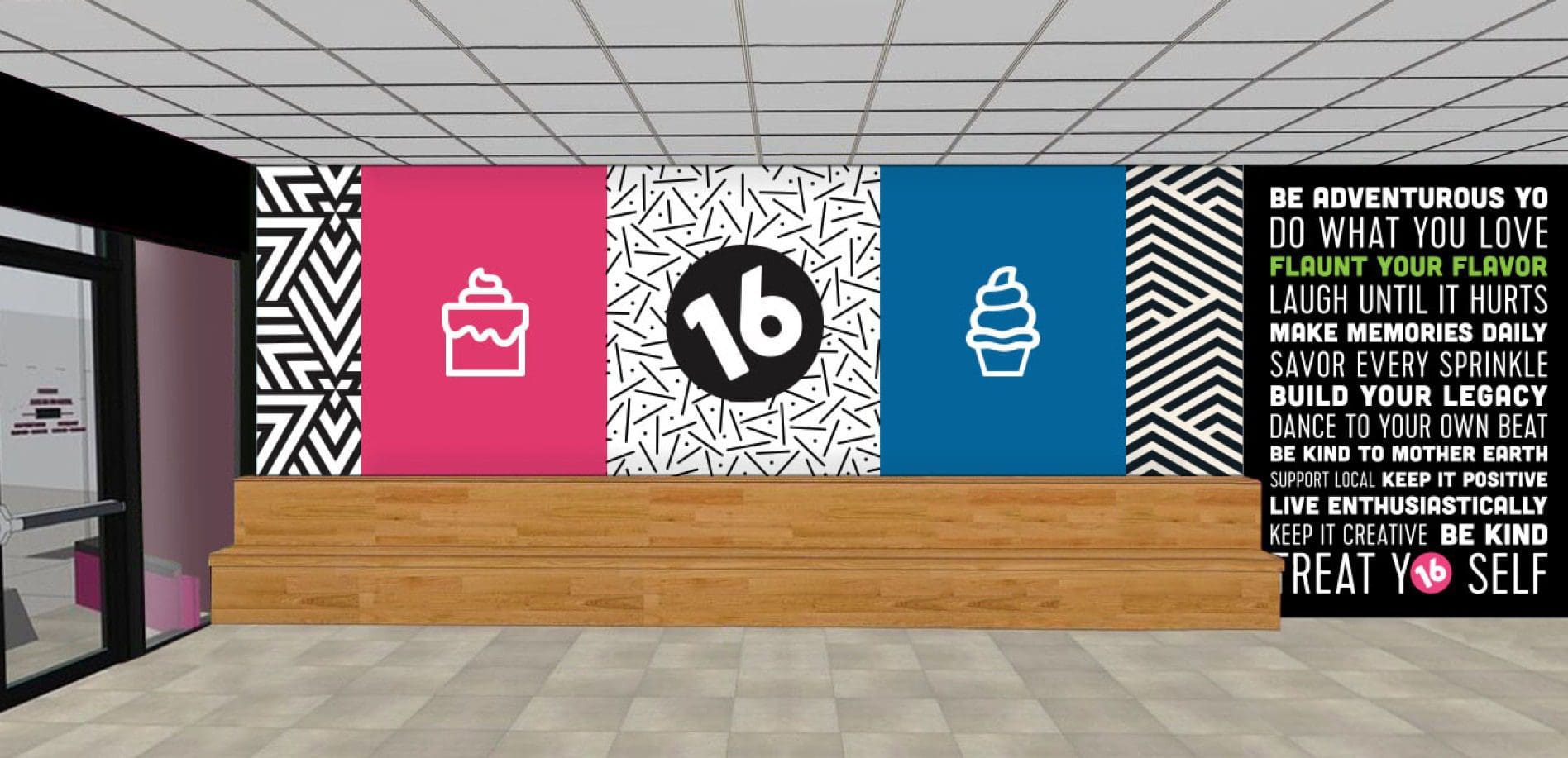 This is a valuable step for clients who want to roll the design out across multiple stores. It helps us identify potential roadblocks that might be easier to address prior to construction. 
If you don't have the funds for renderings, we'll stick with you through the build to answer any questions and consult on selections.
Quality Graphic Design is Key
We create graphic design elements to bring the brand and its message into the space.
Environmental graphic design implements storytelling, typography, color, imagery, and more to communicate a message visually. 
Clients benefit from our team creating the vision and also bringing it to life. Your project will be much more successful if you stick to one experienced firm than if you were to use one person or team for restaurant brand development, another for graphic design, and yet another for the interior of your restaurant design.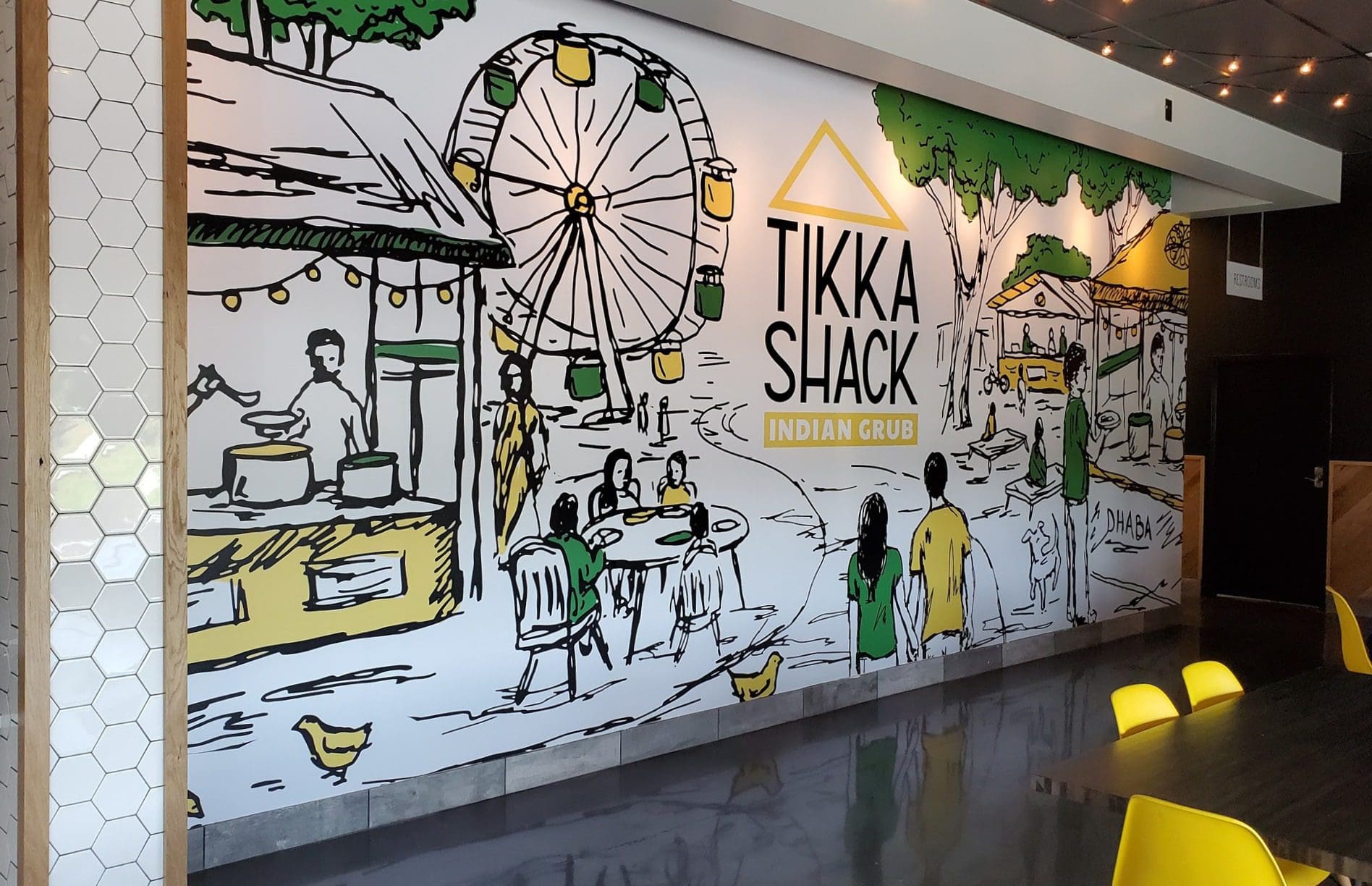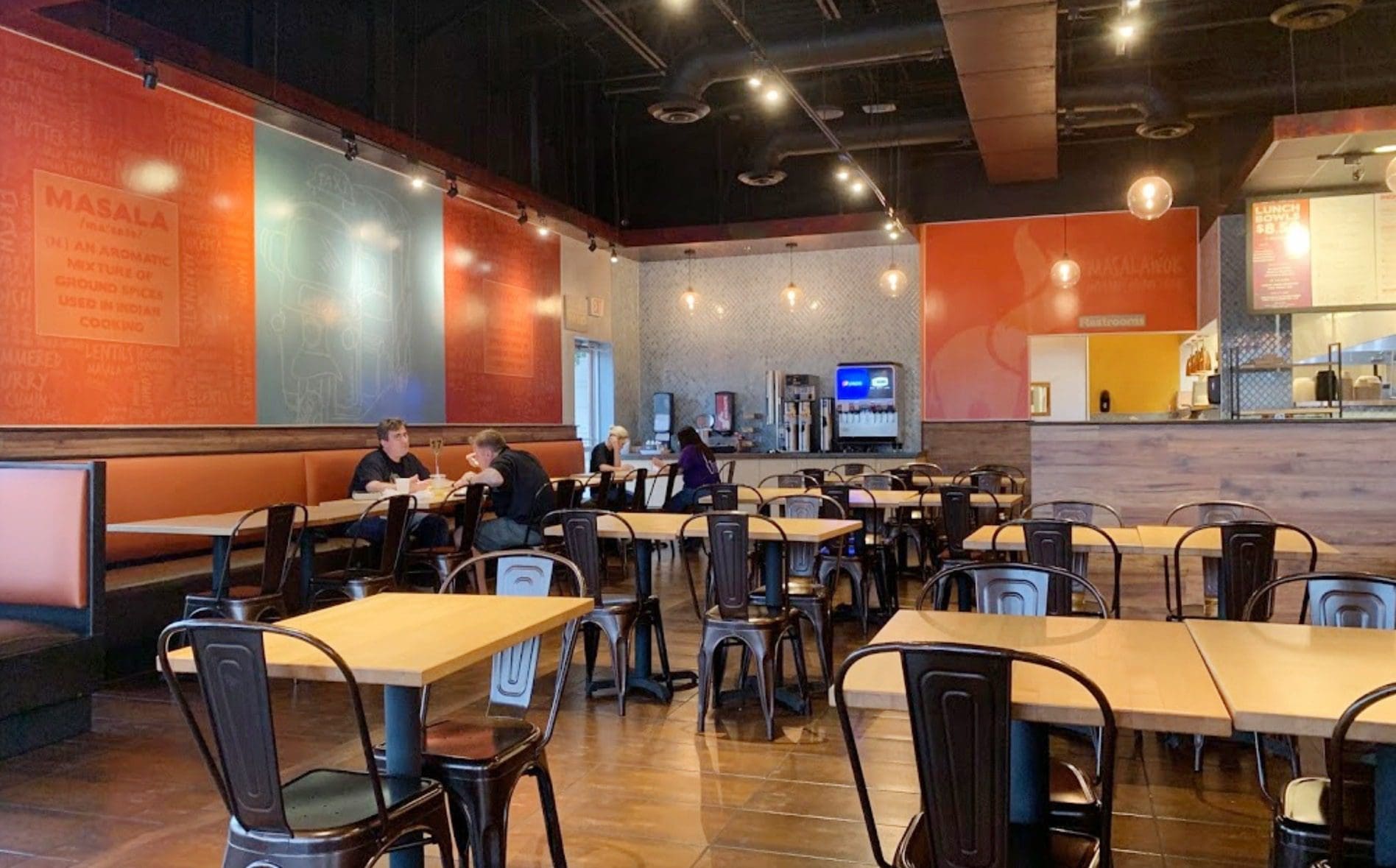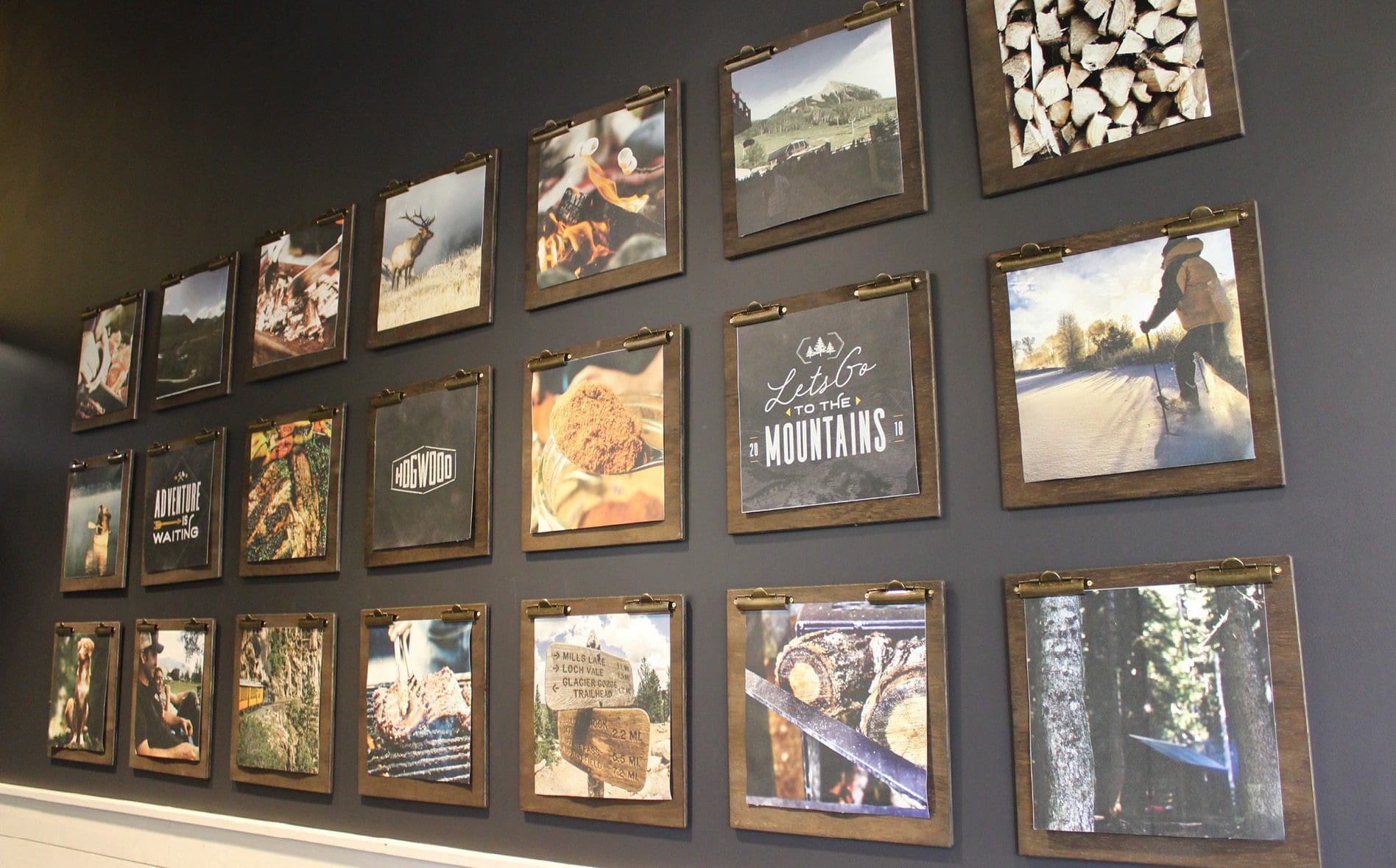 Your restaurant design should also include custom art that reflects the brand, as well as way-finding signage to direct customers. Custom mural designs can be added to our packages for an additional design element.
Don't Forget About the Exterior
Environmental branding isn't restricted to the interior of your restaurant.
Since the exterior is the first thing people see, you'll want to create a restaurant facade that turns a passerby into a customer.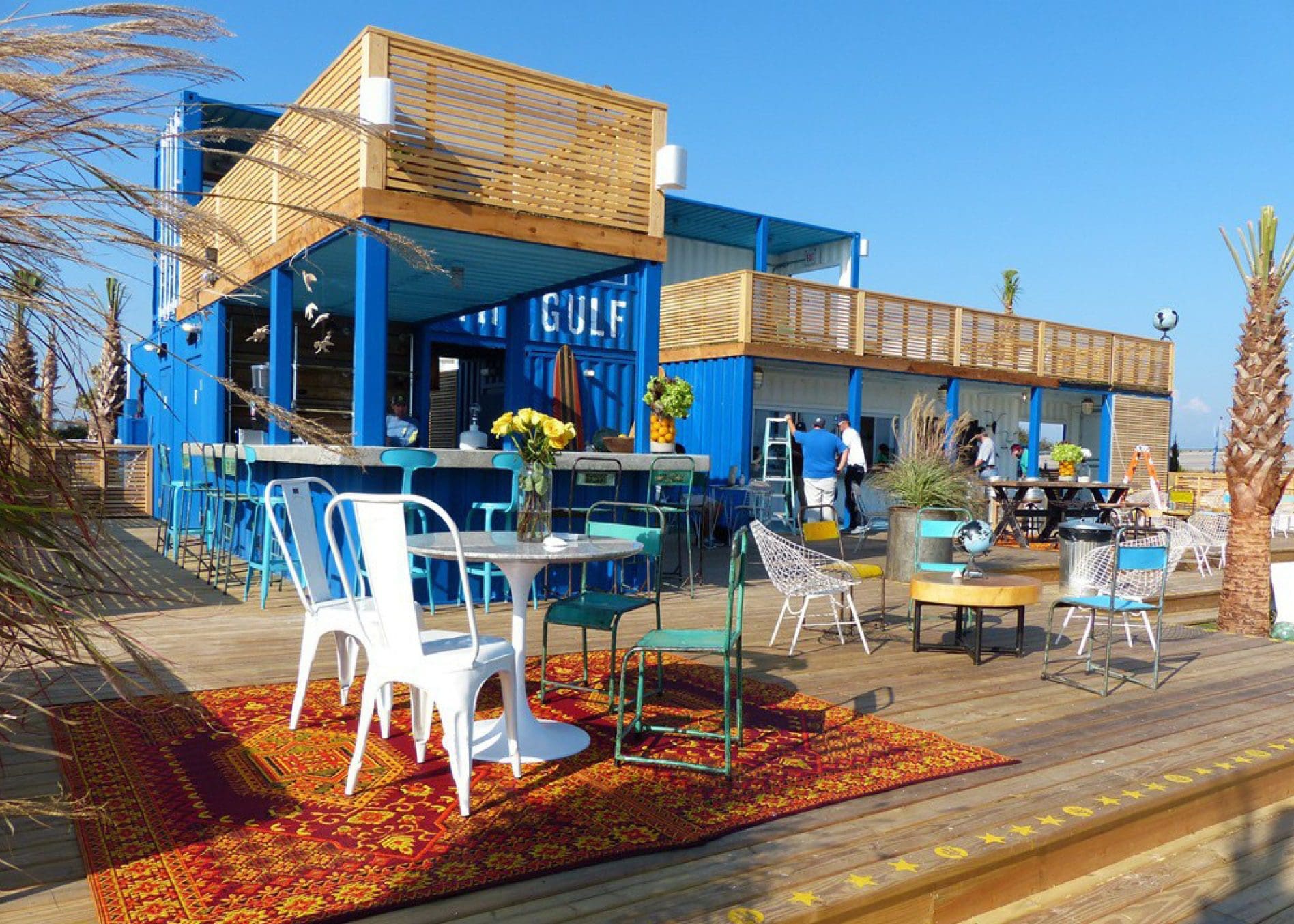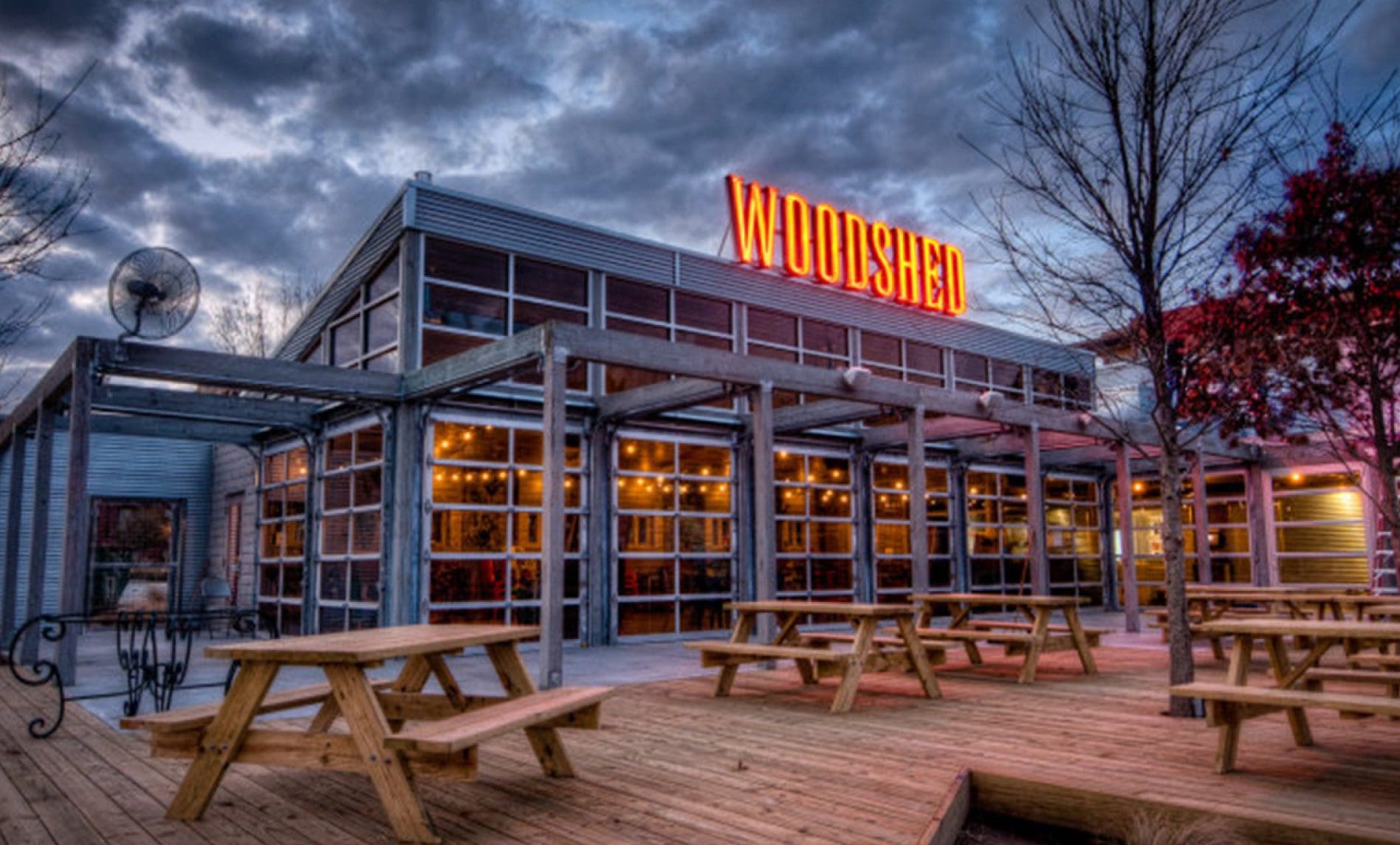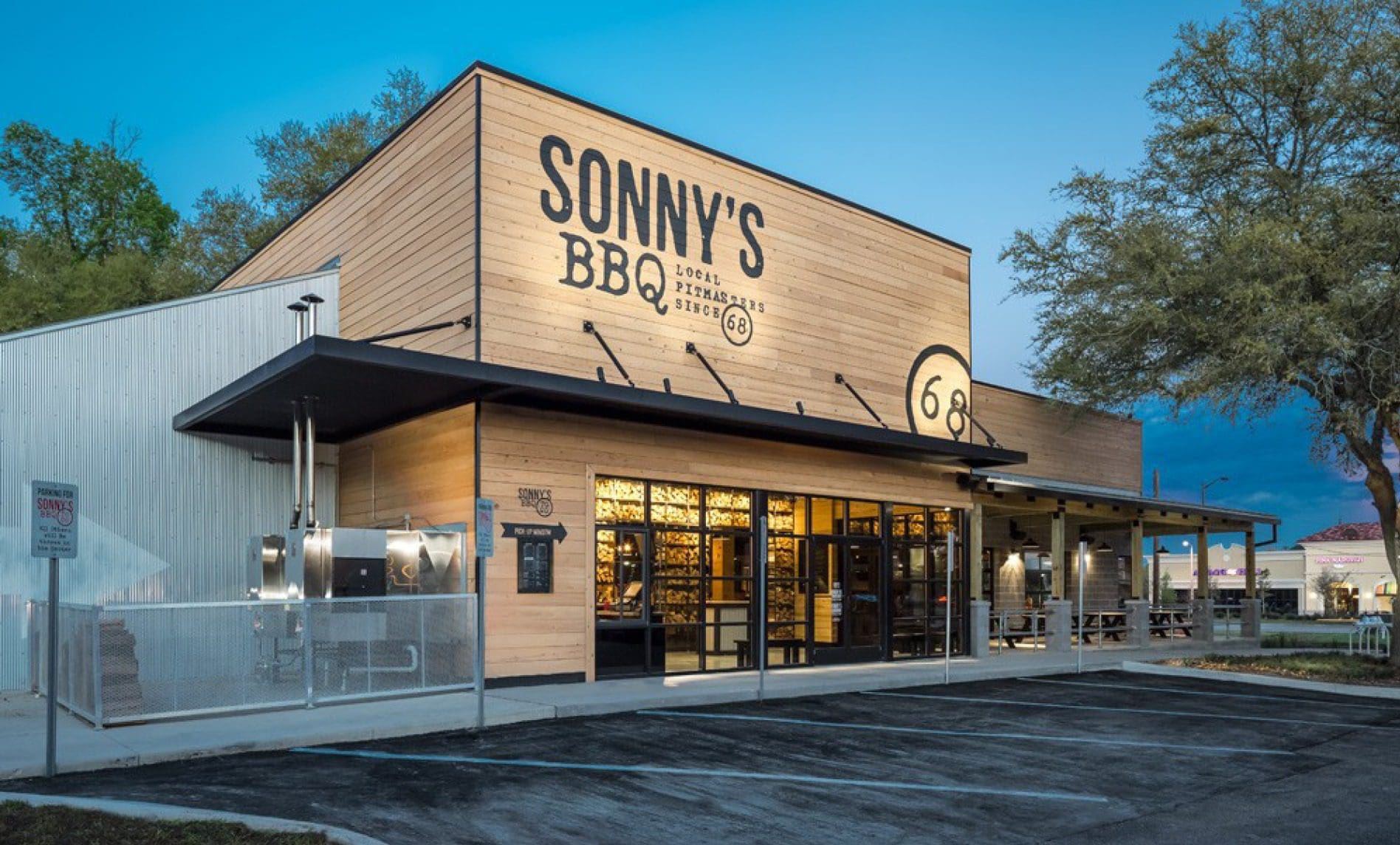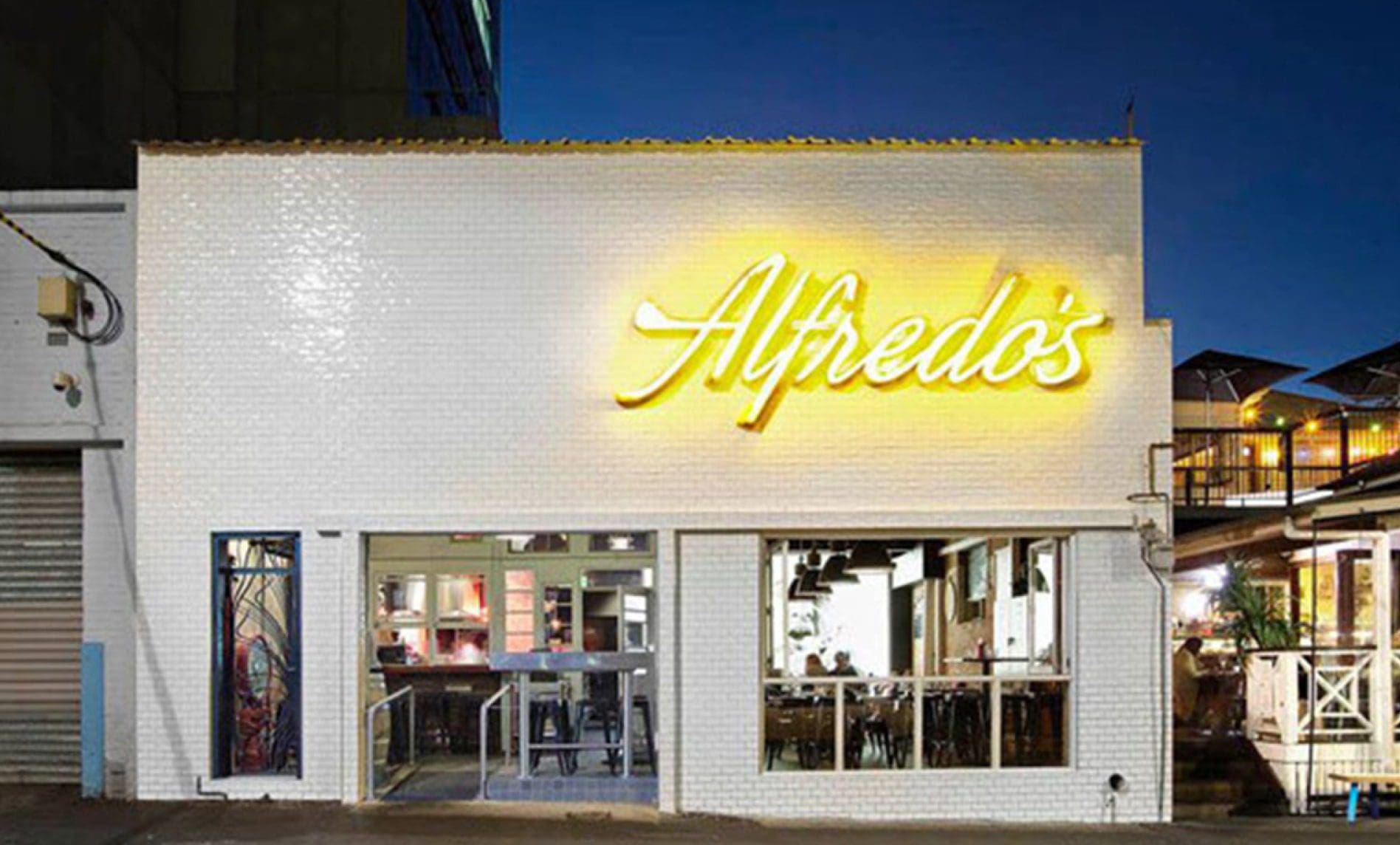 Of course, there are limitations to what a restaurant owner can do with the exterior of the building or storefront. Landlord restrictions and city regulations can be tricky to work around when it comes to conveying your brand.
But, you have to do what you can.
Competitors may look at the restrictions and give up, but, lucky for you, it's not hard to make your exterior more enticing. Our team regularly generates creative ideas to send a message with a restaurant exterior.
Signage requirements can be particularly overwhelming. We'll review the requirements and then consult on the fabrication of a sign that meets them, so you don't have to. And, if we need to push the envelope for you, we will.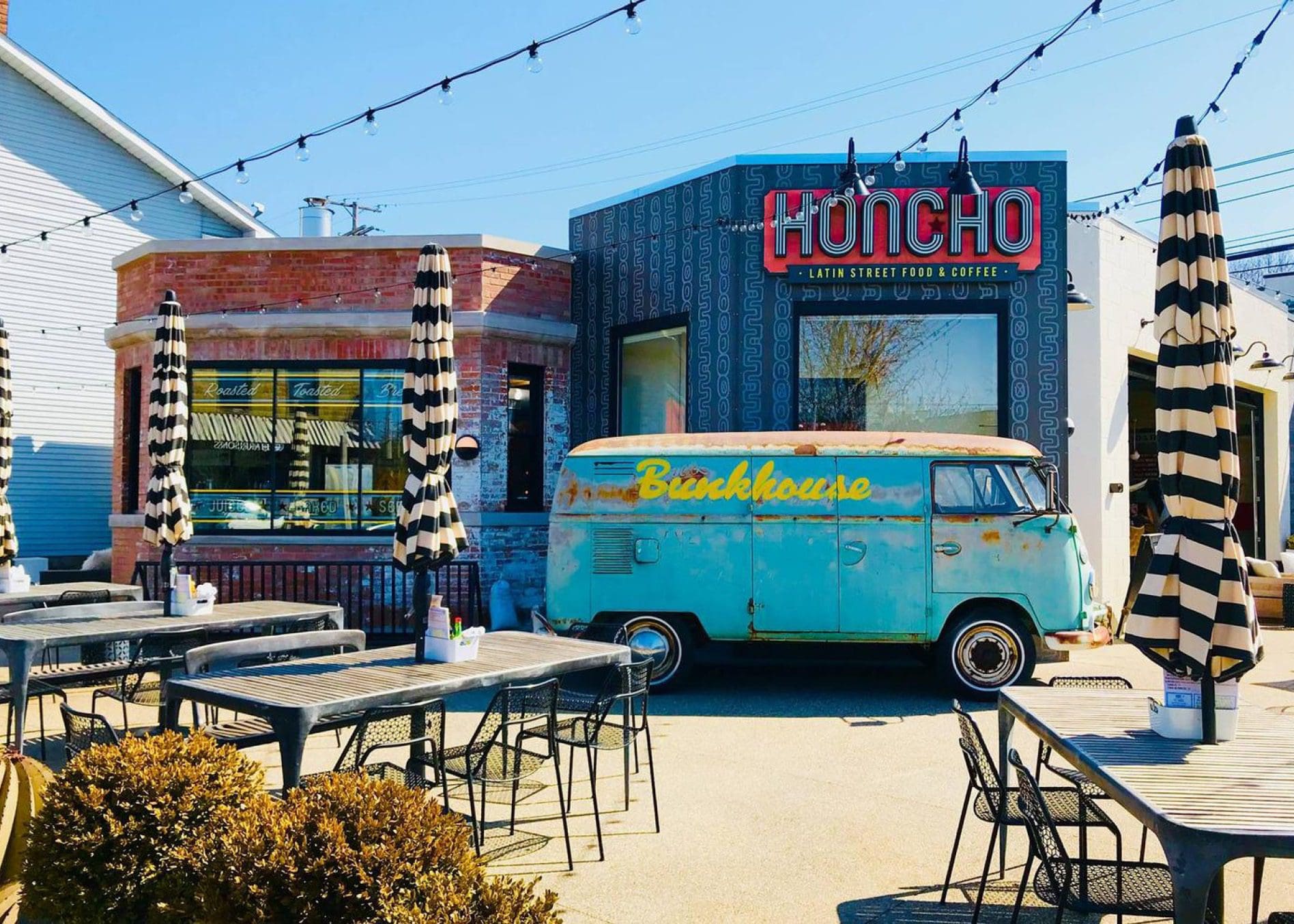 It's also good to consider your patio space, exterior paint color, plaza signs, storefront windows, and more. Every element that can serve as an extension of your brand has the potential to create customers.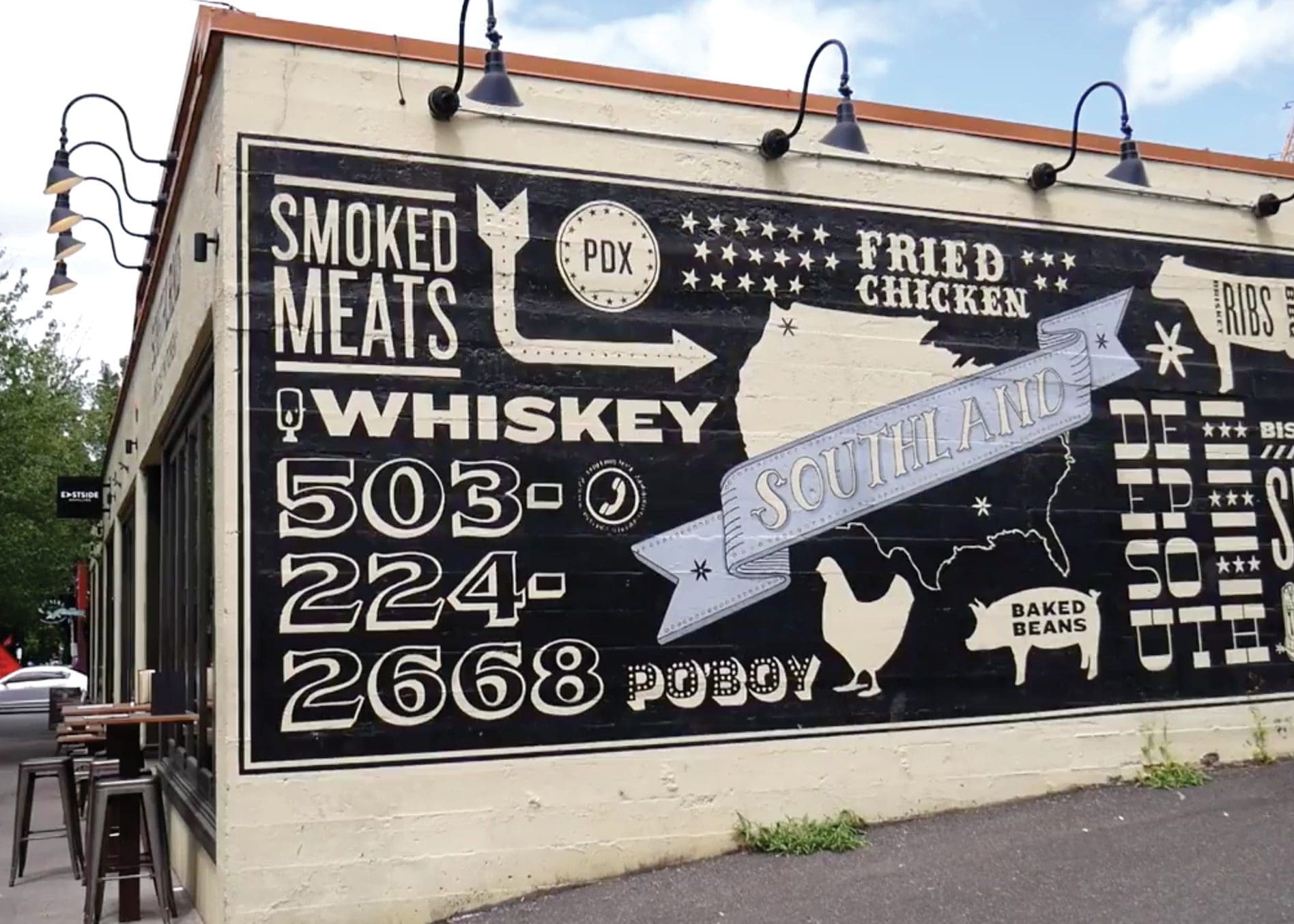 Don't Forget Serviceware
Don't just buy some plates and call it a day. How you present your food is everything. 
Restaurant food is all over Instagram. Customers can't resist photographing their meal before diving in.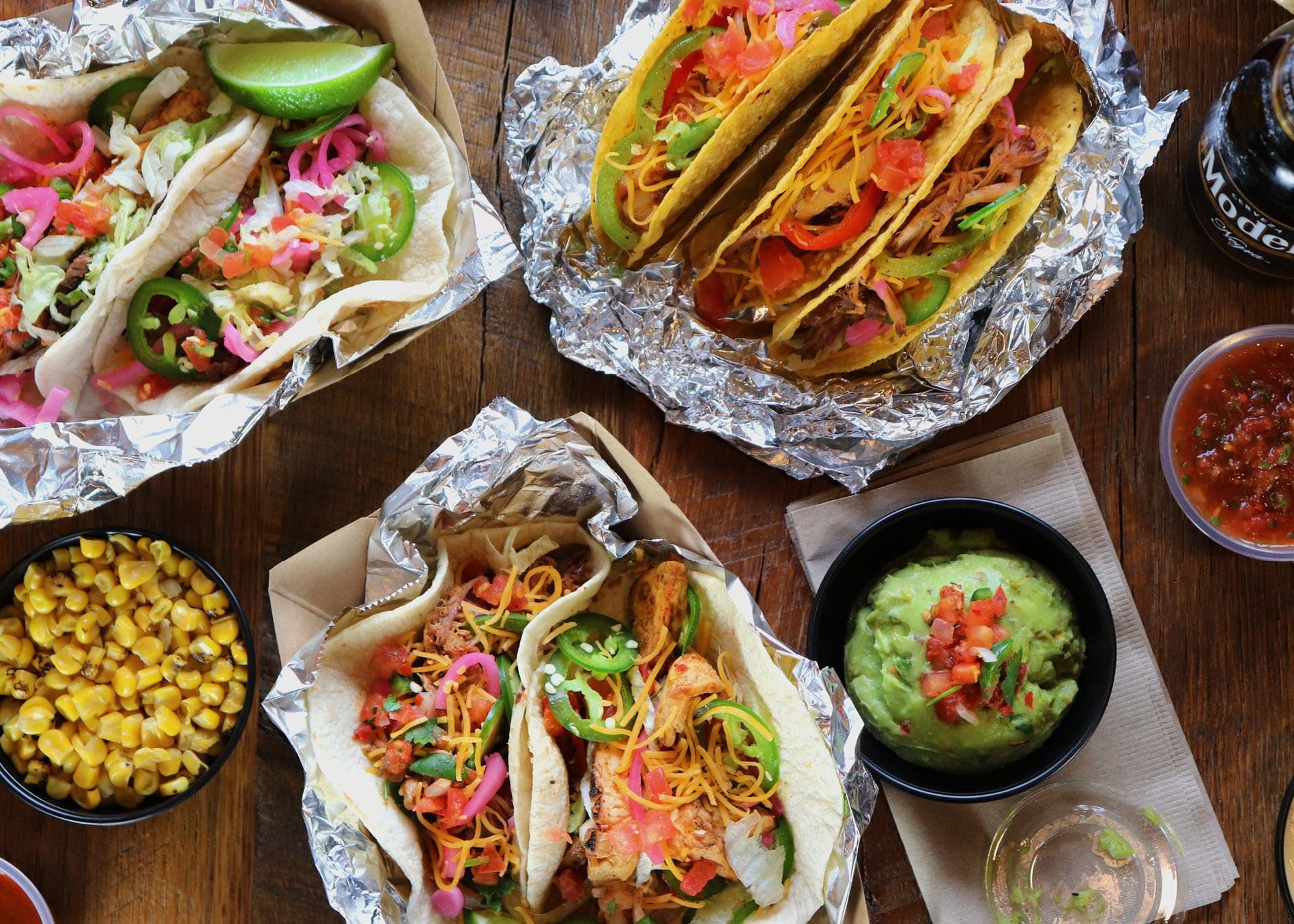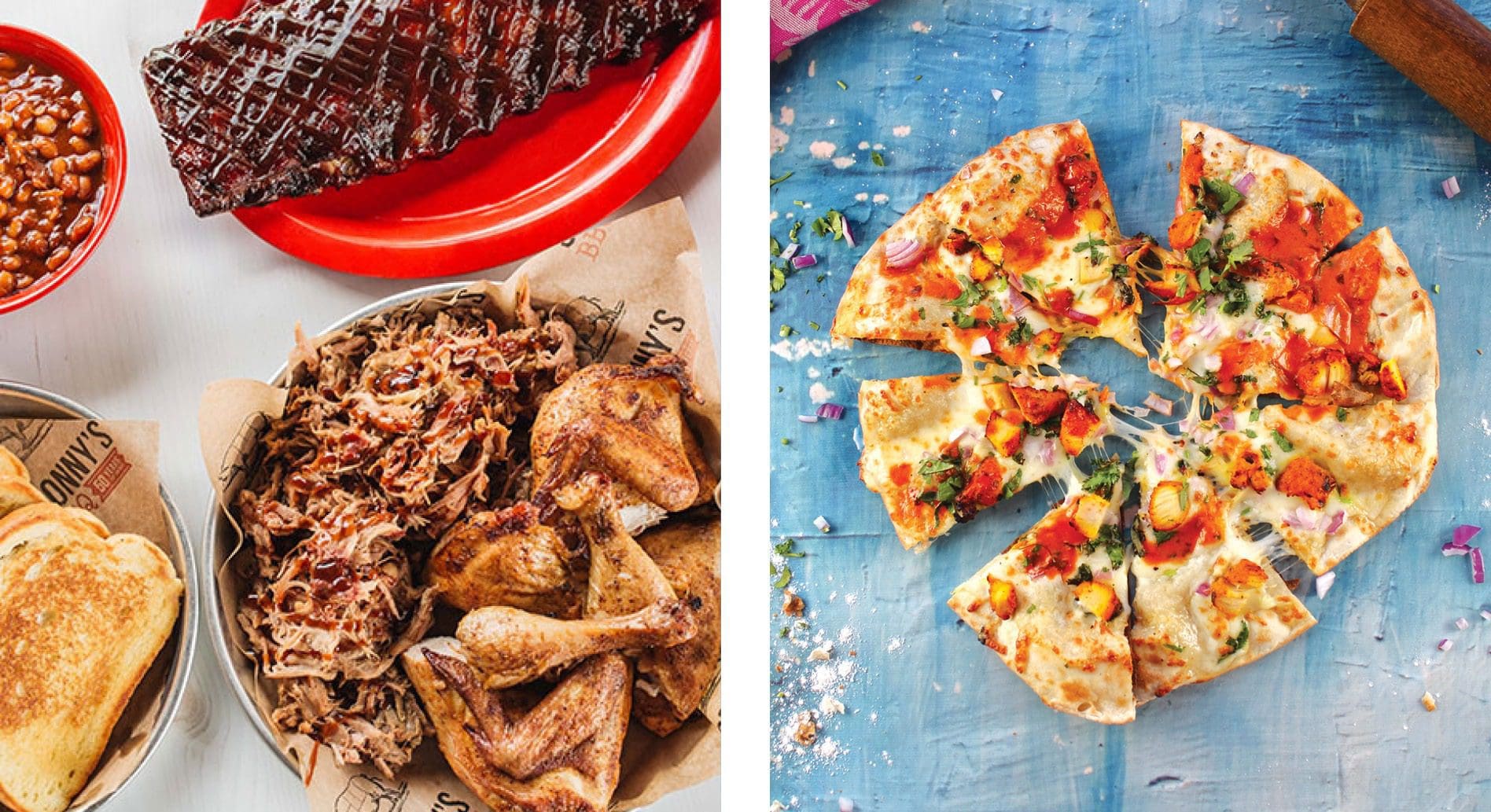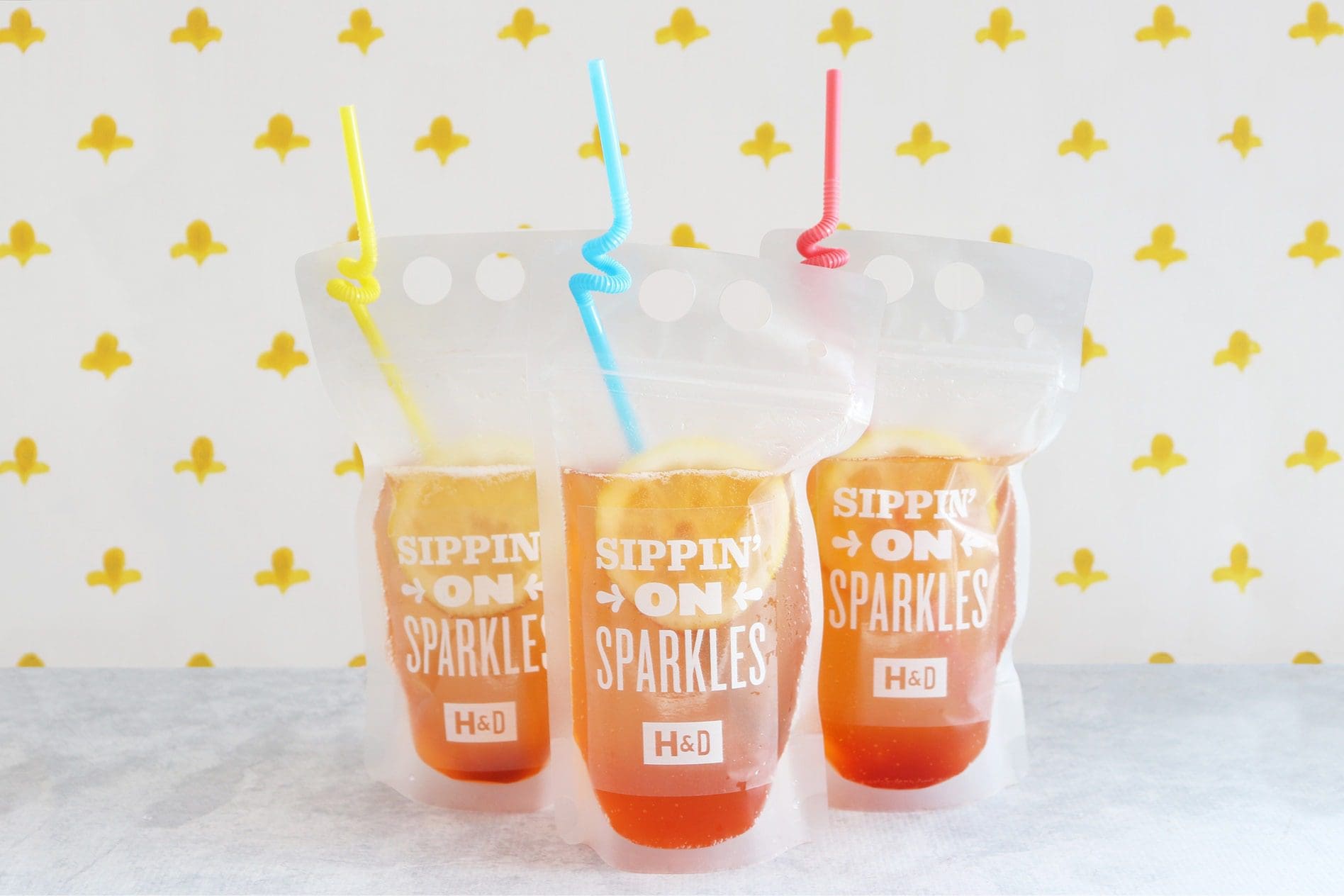 We know plenty of ways to make your food presentation Insta-worthy.
Have you considered branded buns? Tray liner paper? Cups? Take-out bags? We can keep going.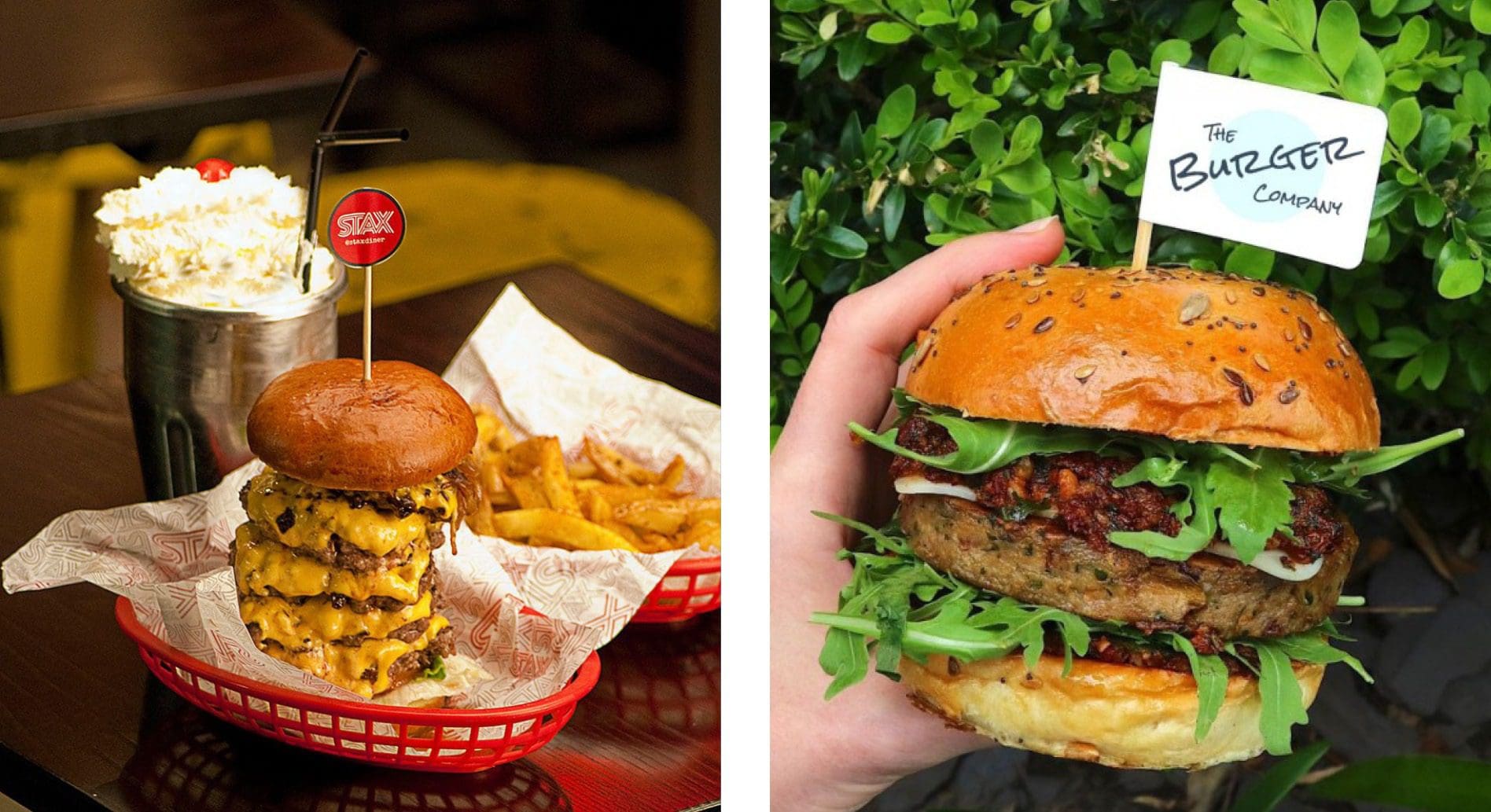 There are countless ways that your brand can stay top of mind. Brands that think out of the box win the Internet.
Let Your Employees Rock Your Brand With Staff Attire
The true MVPs are the people representing your brand by taking orders, filling those orders, running those orders, and wiping the tables . They should be extensions of your brand.
You can make sure that every member of your team is making a positive impact on behalf of your brand by training them, so that they know and live by your brand attributes.
Your team can communicate brand messages through staff attire, as well. It's a unifying and powerful piece of environmental branding.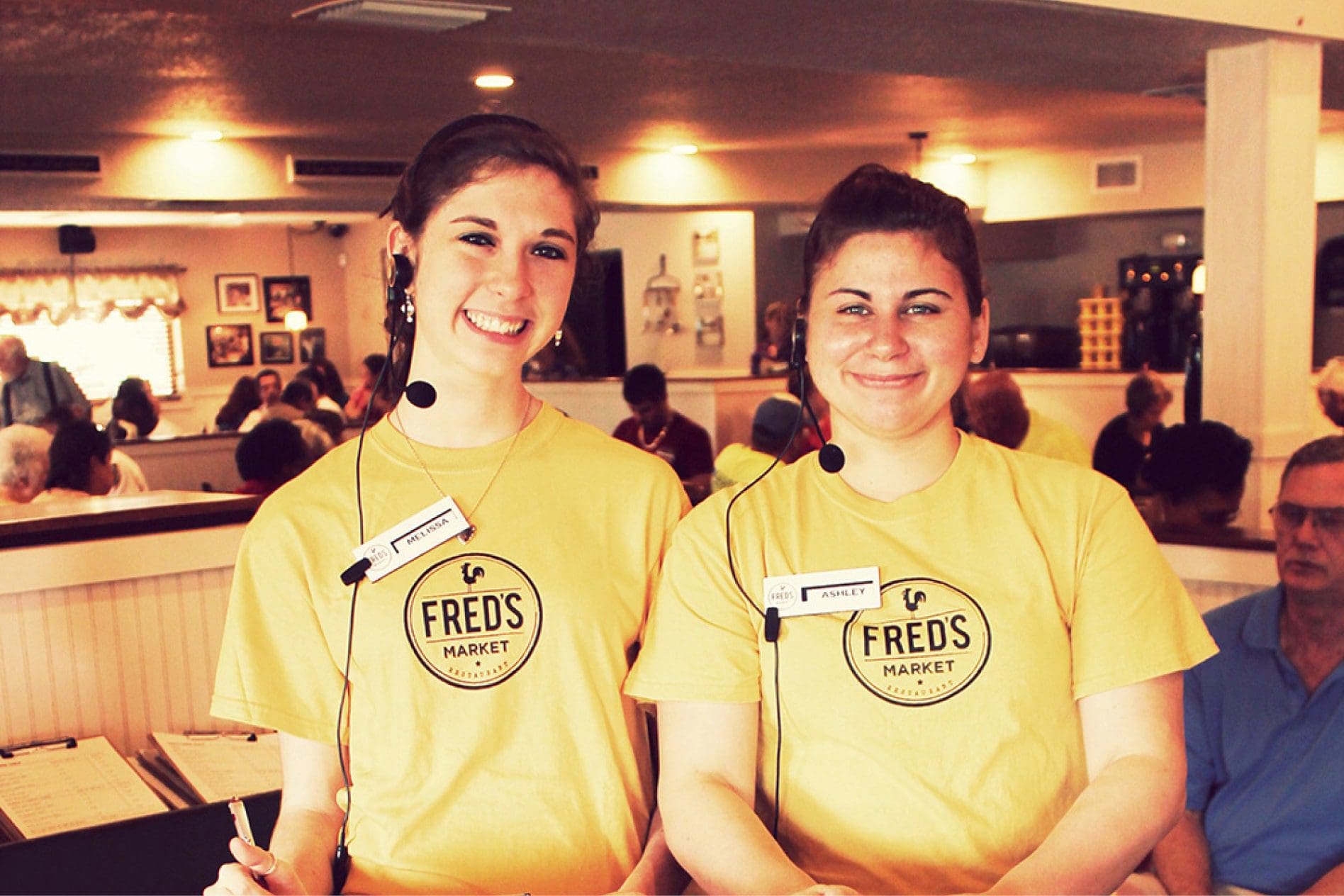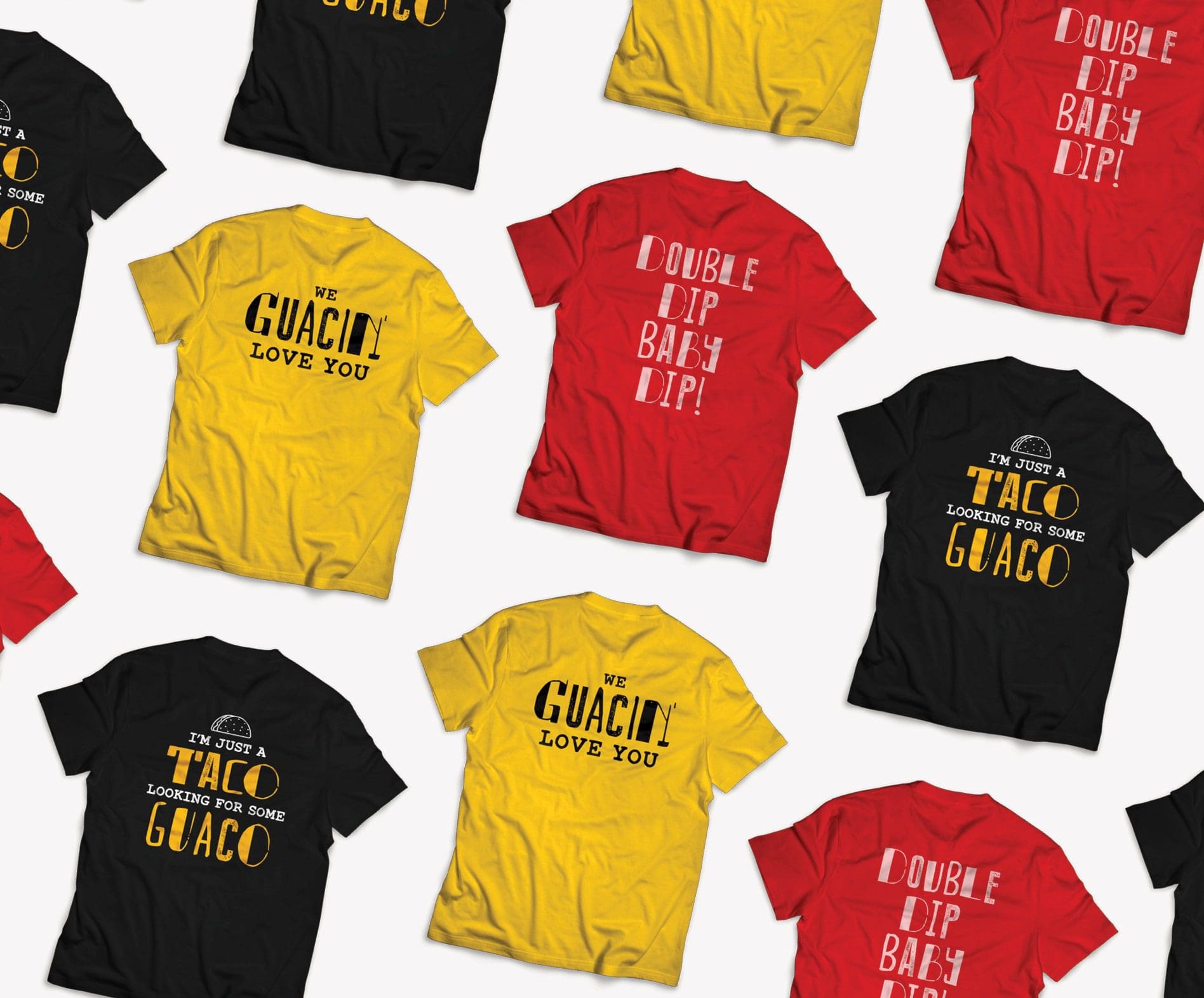 We ensure that the selection and design of staff attire aligns with the overall brand direction and key messaging. We select shirts, aprons, hats, and more to outfit your team, then create custom designs, which we ship directly to your door.
Attention-grabbing staff attire sometimes leads to restaurant merchandise, which can become an extra source of revenue and another extension of the brand beyond your physical space.
Need a Fresh Restaurant Design?
If you're craving a cohesive restaurant design, give our restaurant branding experts a call: 615-905-9936 or email holla@nice-branding.com. 
And, if you have an existing concept, learn about rebranding an existing restaurant.