Strategic Marketing For an Alabama Hospital Opening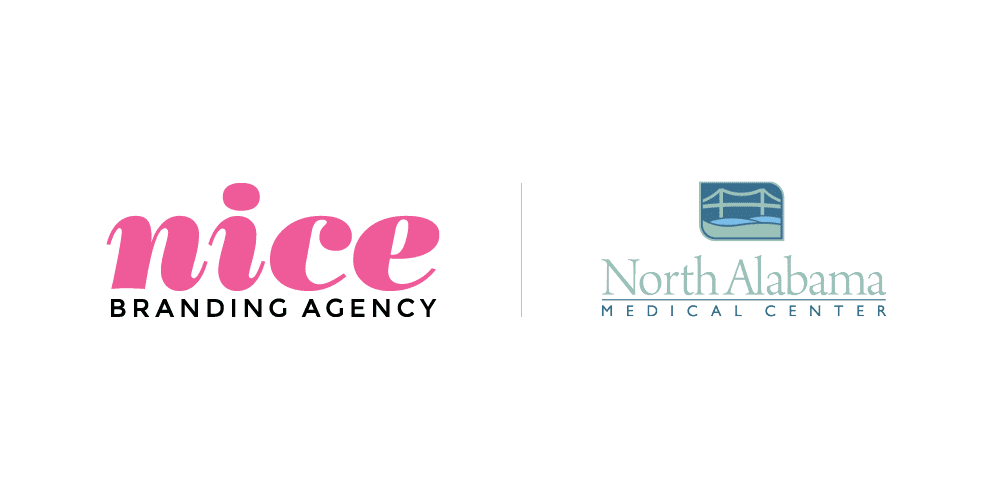 Deployed strategy communicates "All About Better" launch marketing directive
Nice Branding Agency is implementing a regional marketing plan in preparation for the opening of the North Alabama Medical Center on Veterans Drive in Florence, Alabama, on December 6, 2018.
North Alabama Medical Center (NAMC)
will replace Eliza Coffee Memorial Hospital and will provide better access to healthcare for the entire North Alabama Region.
"This hospital will be a incredible resource to communities throughout North Alabama," said Jeff Atwood, Senior Vice President, Marketing and Communications at RCCH Healthcare Partners. "
We are thrilled to be able to provide better resources and a better facility to people in this region."
Nice Branding Agency strategized the "All About Better" campaign, which was presented and approved by parent company to NAMC, RCCH Healthcare Partners. The objective of the campaign was to announce the opening date for the new campus and communicate the reason for building the hospital: that it will be better for everyone in the community and that the hospital will bring better resources, better access to healthcare, and a better facility for North Alabama.
After deciding to move forward on the "All About Better" concept, Nice Branding Agency created a multifaceted marketing plan to address employees, existing patients, and community leaders through print ads, social media ads, organic social posts, billboards, job site signage at the new hospital, display advertising, radio ads, and more.
The campaign goal is to inform the community about the new hospital and to garner excitement throughout the region for the hospital.
Engaging and exciting the existing employees of Eliza Memorial Hospital, who are being relocated to the new NAMC location, is essential to the success of the campaign. To get them on board, a priority is placed on informing them about the process through internal signage, email communication, an employee event, staff shirts, and employee-targeted social posts.
To build the interest of leaders in the community, signage was created and an invitation was extended for them to attend a grand opening announcement that would increase awareness of the opening of the hospital.
"Developing a cohesive message that we could use to address so many different groups of people is what's making this project so successful," said Amy Dennis, Creative Director of Nice Branding Agency. "Our team did a great job getting to the heart of NAMC and making the brand come alive in the community before the hospital is even completed."
About North Alabama Medical Center
Upon its completion, the $250 million technologically advanced medical center will centralize medical care in the region, eliminating the need for patients to travel to Huntsville to receive care. The 450,000-square-foot structure will house $32,000,000 in new equipment to further the hospital's mission toward patient-centered care.
About Eliza Coffee Memorial Hospital
The existing Eliza Coffee Memorial Hospital has served the Florence, Alabama, community since 1919. In that time, it has grown into the largest, most comprehensive medical facility in Northwest Alabama, South Central Tennessee, and Northeast Mississippi, according to their website. ECM's 24-hour emergency department serves as the primary referral center for major trauma cases in Northeast Alabama. The 200+ physicians on staff represent more than 42 specialty areas of medicine, alongside a facility that offers the community's only open heart surgery sites and recovery facilities, a complete line of women's and children's services, and a complete line of medical,
oncology, pulmonary, ambulatory, endoscopy, laboratory, and imaging services.
About Nice Branding Agency
Nice Branding Agency is a Branding and Marketing Firm with offices in Lakeland, Florida, and Nashville, Tennessee. Through thoughtful strategy, Nice Branding Agency delivers measurable marketing backed by creative design and compelling messaging in a solid business mindset.
For more information on this topic, please contact Samantha Bamaca at s.bamaca@nice-branding.com.