Our Process for Naming
At Nice Branding Agency, one of our favorite types of projects is naming a business. Our branding agency works with businesses of all shapes and sizes to develop business names that will set a positive tone for every single interaction you have with your client. In fact, choosing the right business name is vital to the success of your company: the right business name can spark interest, communicate reliability, and make customers feel at ease with you from the get-go. On the other hand, a business name that conflicts with your brand's image or is confusing and difficult to say can quickly make your business obsolete within your market and among your competitors.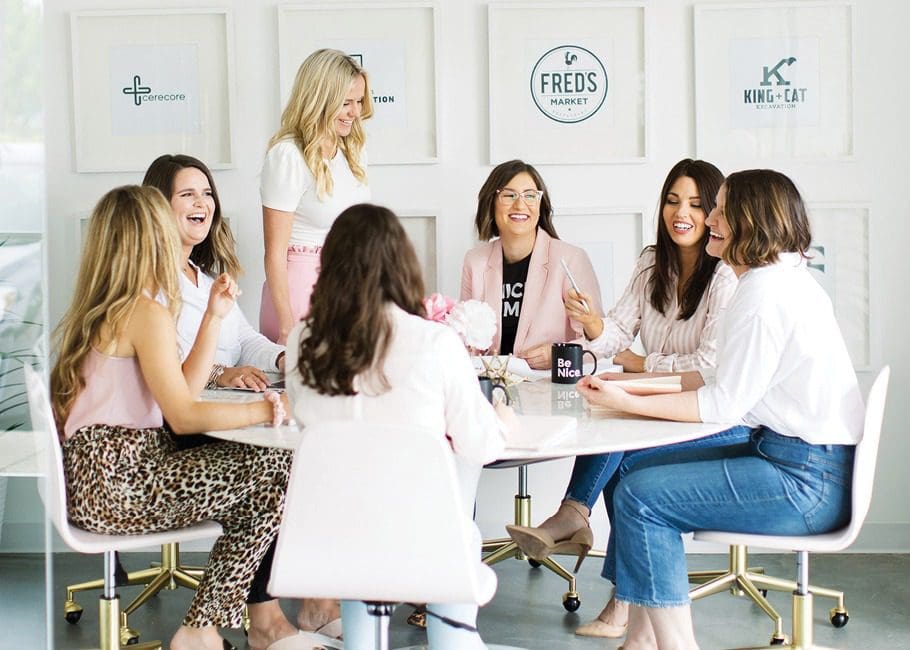 Our team of branding professionals uses a myriad of creative methods to develop successful company names for each client on an individual basis, and here's how we do it:
WE OBTAIN INFORMATION FROM EACH CLIENT THROUGH A CREATIVE BRIEF
You may be wondering exactly how we are able to truly know what your business is about in order to effectively name it. We totally understand! After all, your business was born out of your imagination, creativity, and passion. It's in your head. It's in your heart. How could we possibly get the naming process right?
Not to worry! At Nice Branding Agency, we use a creative brief to gather information from you—our client. To begin, we send a creative questionnaire to you in order to obtain every ounce of information that is pertinent about your business. This questionnaire is very thorough and we ask each client to carefully fill in each answer with as much detail as possible so we are able to gather an accurate picture of the heartbeat of your business.
Before we move forward, we will also sit down with you for a deep conversation during which we will take into consideration whether or not your business is new or existing, talk to you about any names you have already considered, talk to you about your trademarking options, and clear up any questions we may have regarding your creative brief.
WE DIVE INTO RESEARCH WHEN NAMING A BUSINESS
The next step in naming a business is research. At Nice Branding Agency, we begin this process by immersing ourselves in your specific industry, your competitors, your clients, and your target market. We thoroughly perform internal research for each of these areas and work to understand how your business name should stand within or against them.
Remember, your business name is one of the most important assets of your business. It communicates to your client base—and the world—who your business is, what your business stands for, and what your business can do for them. It is truly the heartbeat of your business.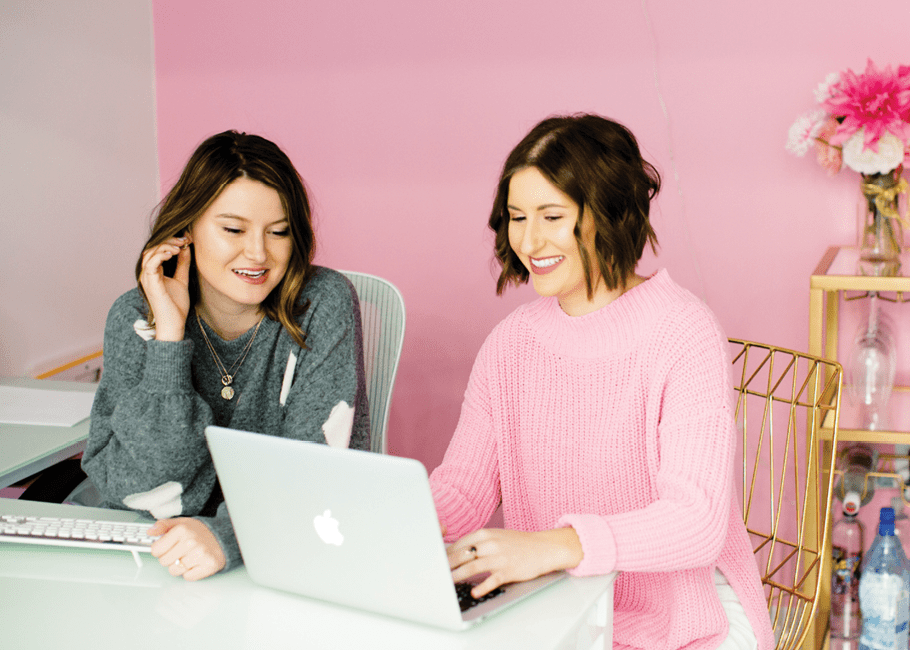 TEAM BRAINSTORMING
After we have looked carefully at your industry, competitors, and clients, our team will get together for a brainstorming session. The process of brainstorming names for your business is individualized and unique for each client. Throughout the brainstorming process, every member of our team will throw out ideas and each one goes up on our whiteboard wall for consideration. By the time our company naming brainstorming session is completed, there are dozens and dozens of business name options on the board.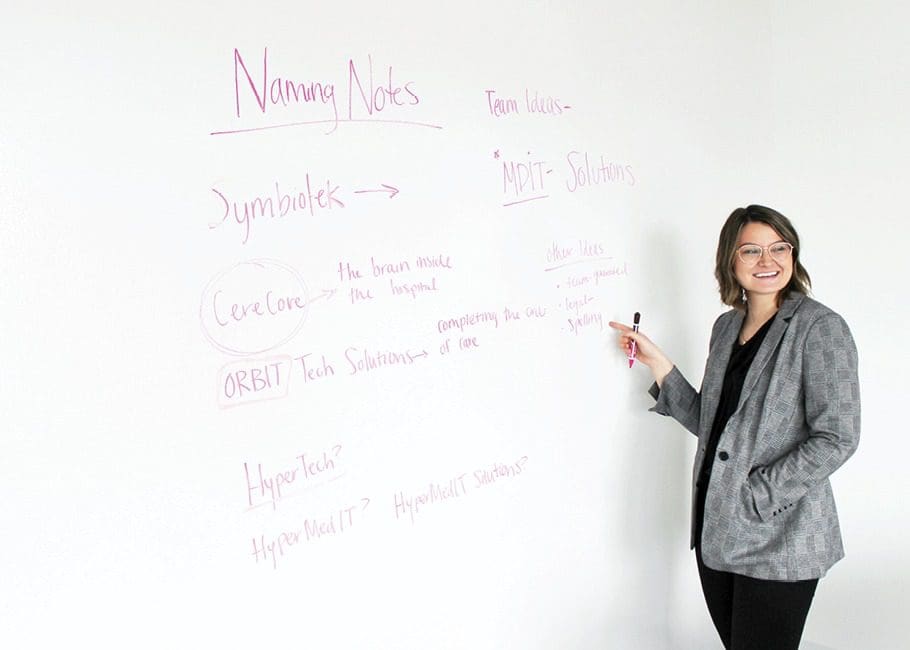 We then get to work narrowing down the name options by eliminating ideas that are not aligned with the positioning and brand attributes of your business. The business name options that are left are thoroughly researched to determine their availability for use using the Trademark Electronic Search System to check registered and formerly registered trademarks.
This search is an introductory glance at what is happening in the industry with different corporate name options. Clients who wish to trademark their name will need to consult an attorney.
After each business name option has been vetted, our team votes to determine the best three options to present to you, our client. Only the most relevant name options that do not cause confusion, conflict with other names already in the market, and that truly resonate within your target market will be considered.
WE PRESENT NAME OPTIONS FOR NAMING A BUSINESS
Finally, after weeks of preparation and research, we will meet with you to present our top choices for naming your business. We will also include information about available website domains. Sometimes the traditional .com is not available, so we determine how to provide the best domain name for your business so customers can easily find you.
Whether you're rebranding your current business, or you've decided to take a leap of faith and start the business you've been dreaming of for years, Nice Branding Agency has naming experience, paired with a rock solid process for naming a business. Contact us today at (615) 905-9936 to get started with naming your company.