Our 2019 Spring Trend Picks
We juggle trends across industries through careful research, but each spring trend in the fashion category is super easy to keep tabs on. Each of us is getting excited about the warmer weather. We can't wait for iced coffees, spring clothes and not having to scrape ice off our windshields.
We won't detail out for you our iced coffee orders, because they're pretty much just all the same, but our spring clothes are on point, so we're sharing them. Who doesn't love some seasonal outfit inspo?
Judith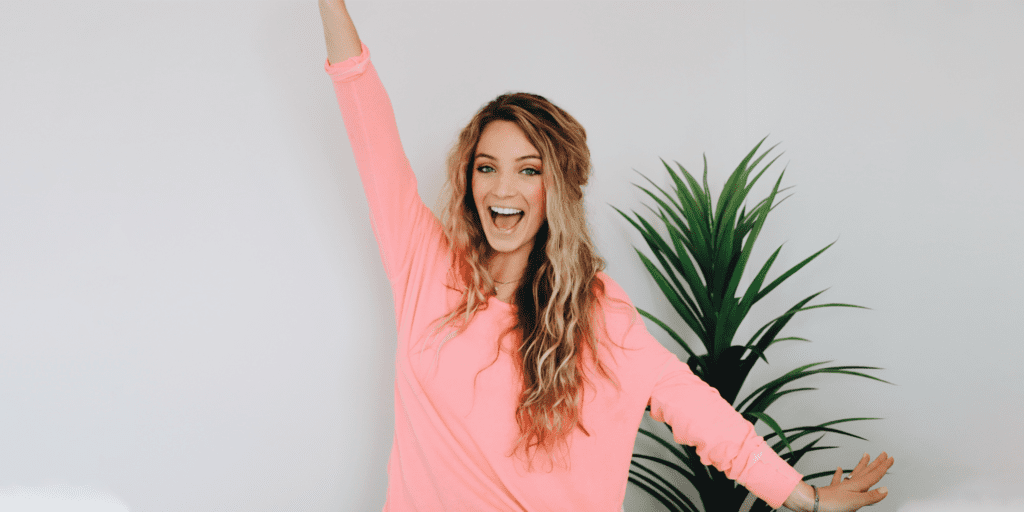 I am so excited to embrace the neon trend this spring! I'm an 80's gal at heart, so it will be fun literally wearing my (fashion) heart on my sleeve.
Heather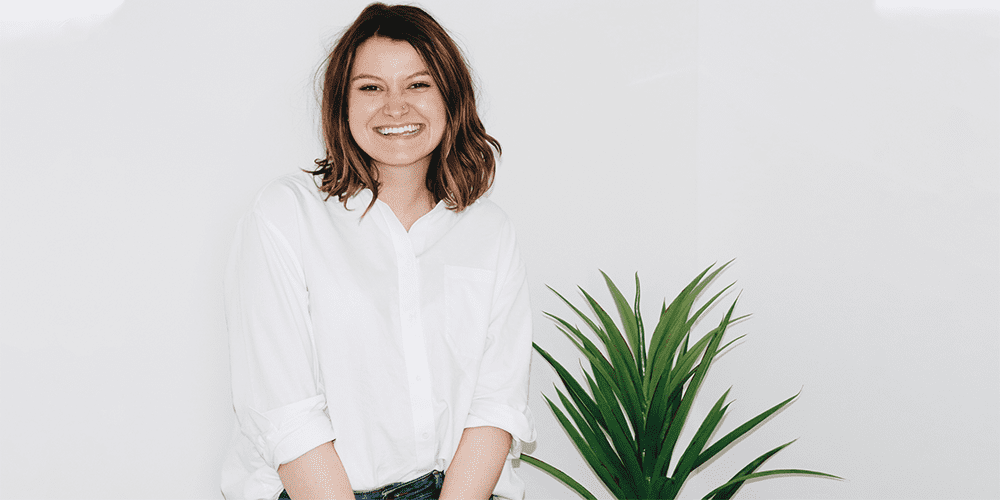 This spring I'm lazily starting on a capsule wardrobe, which is pretty much just an excuse to start collecting Madewell pieces like this bag. Jeans are next on my list, but my most recent addition is this & Other Stories oversized white shirt. The baggy fit is so comfy but it still manages to make me look a little more pulled together than usual.
Nichole

Color is fun all year, but brights and pastels are so nice in the spring. This sweater is from Red Dress Boutique. I love that the colors are so seasonal but it's still warm enough for those kinda-cold spring mornings.
Amy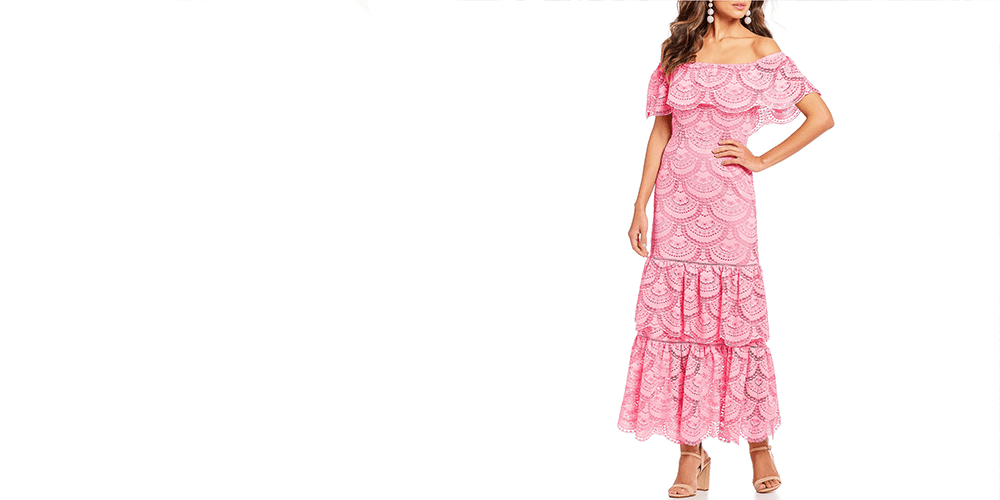 First off, the color of this dress is a no brainer for a nice girl so when I saw it, I just had to have it. I love the pattern of the lace. It's a pattern we've been using in our graphic design lately, and the transition from graphic to fabric truly makes me happy. The style of the dress is so flattering and I feel like a mermaid when I wear it, so much so that I may change my name to Ariel.
I plan to pair this with a pair of nude, block wood wedges on a more casual outing, and dress it up with nude single strap heels to make it feel fancier. My spring is made by this dress!
Sonya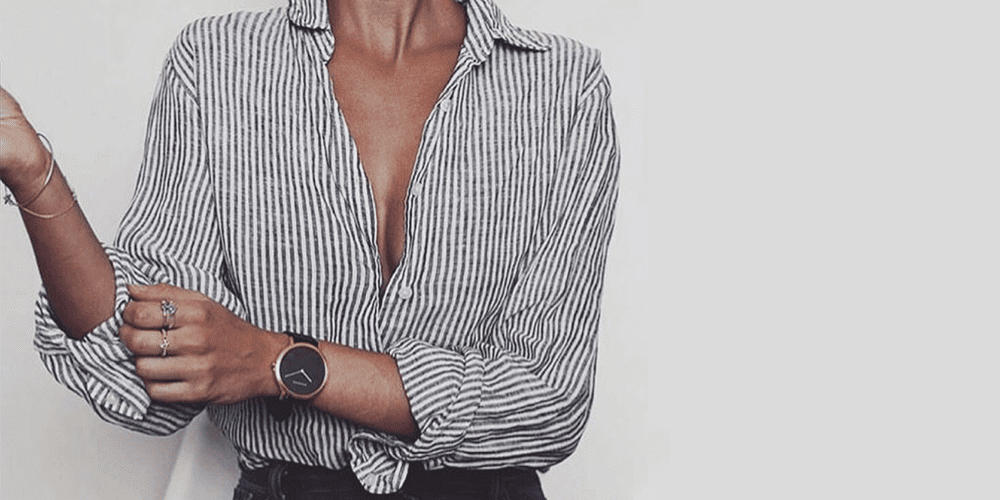 For spring, blue is the new black. I replaced my love of black for a preppy blue stripe. Also, now that it's warm I finally can wear flats. And since gray goes with all, gray flats it is.
Sam
Spring weather is perfect for boots + shorts, which aren't as easy to wear in the summer when it gets too hot. A perfect formula in this season is a sweater and boots paired with a more traditionally "spring" piece like these cute pink shorts.
Mary Scarlett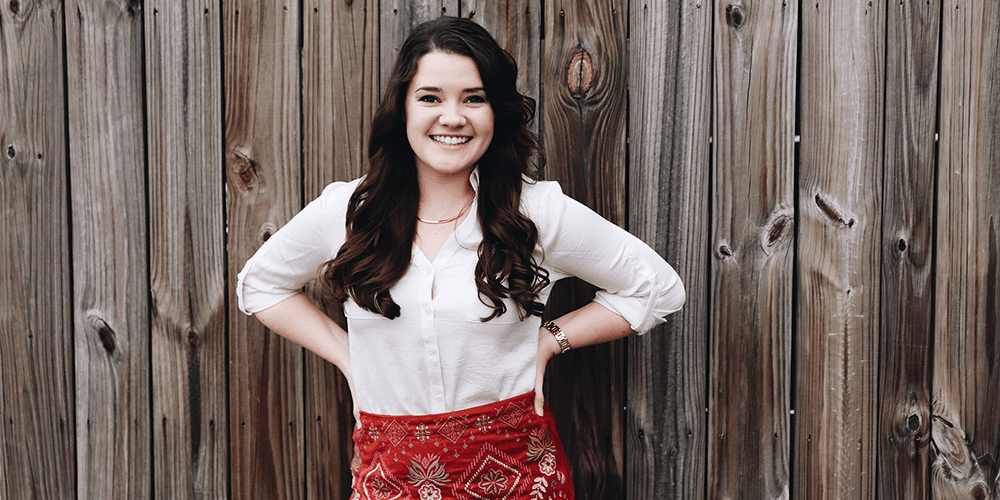 I'm super excited to start wearing skirts again this spring - my legs have not seen the sun in so long. This skirt is from a little Nashville boutique. I love the detailing of the embroidery and the floral pattern.
What do you see trending this spring? Is there anything you are excited to wear? Follow us on social to keep up with us + all the trends.