What Should I Do After My New Website is Launched?
As a
website development firm
, we know a thing or two about launch day and what ensues at go-live. Read on for a few tactics you can employ post website launch. This will help you get the most out of your new site.
The first thing you should do after getting your website launched is to give yourself a nice pat on the back. Building a new website isn't for the faint of heart, although it's so necessary in order to keep up with the ever-changing web trends. So, kudos to you for taking on the project.
The second thing you should do is shower all the thanks on your website development firm. If you've hired the right agency to handle the strategy, design, and development of your website, then you can rest assured that they have put their blood, sweat, and yes, maybe a few tears into making this all come together for you.
At Nice Branding Agency, we've launched tons and tons of websites, so, luckily, we don't find ourselves shedding many tears over builds these days. We have a process in place that's proven to work seamlessly for both our team and our client. So, when we build your site, the experience is a smooth one, nine times out of 10. There's always one tricky project that keeps us on our toes. But, for the most part, all's well that ends well.
Just to give you a little insight into how we do what we do, the process our website development firm relies on includes four stages. We start with
wireframes
, and then move on to website design, and website development. We then stage the site online so you can review how it will react once live. Taking a modular approach to the process allows us to ensure that we're in line with your expectations at every step of the way.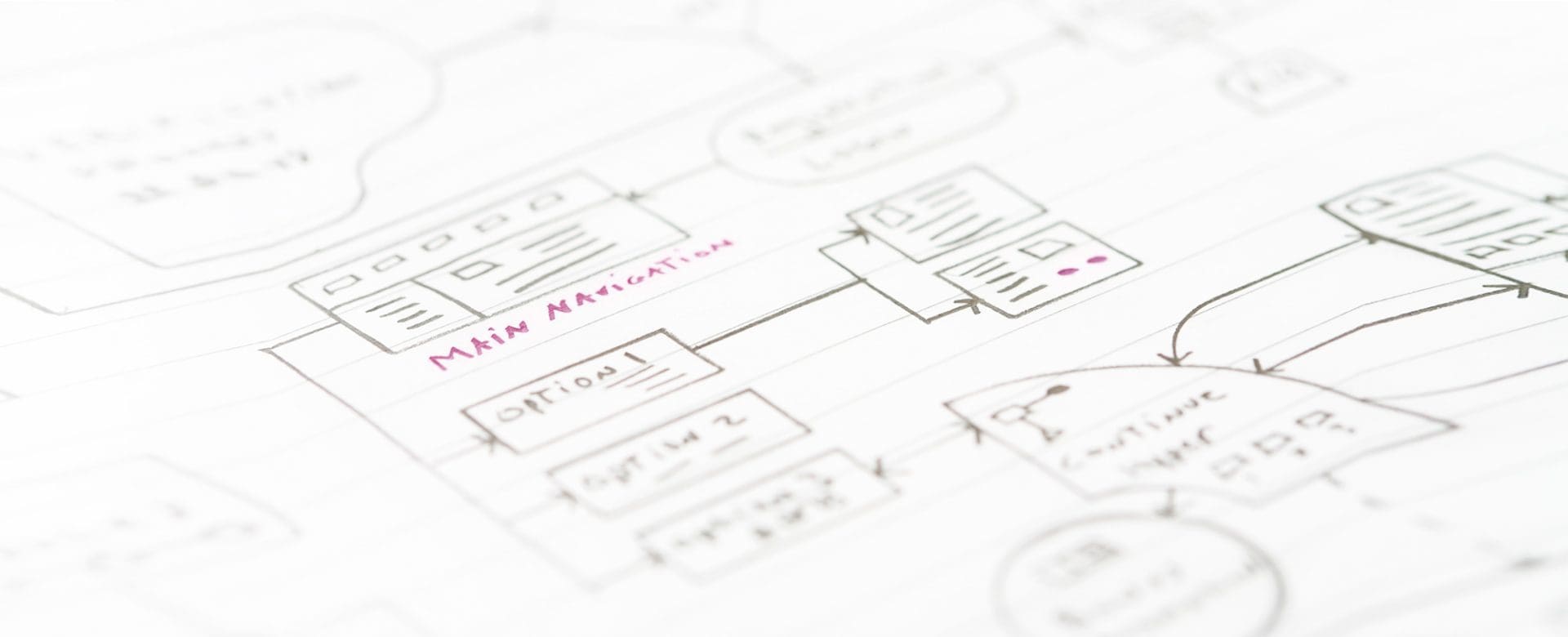 When you've signed off on the staged site, we hit the magic button (just kidding, it's a little more complex than that) and take your site live on the world wide web. We then pop a bottle and sit back to admire the beauty that is a website designed by the Nice Girls.
Now, what should you, as the owner of the shiny new website, do?
Glad you asked. There are some measures you should consider taking now that the search engines are crawling.
Website Development Firm Post-Launch Tips | SEO
Search Engine Optimization. Those three little words represent something that you'll likely have to work on forever and ever.
SEO
is not something that you can cross off your list, rather it's a marketing initiative that you (or your website development firm) should allocate resources to on a regular basis to continually improve the performance of your website on the search engines.
We build each and every website to be ready for SEO optimization. While the optimization is not included in the build, we take into account SEO best practices as we are developing the user experience and building out the back end.
Simply put, Search Engine Optimization can help your website appear at the top, or closer to the top, of the results that come up when someone searches for certain keywords online.
There are several initiatives that we can employ for you on an ongoing basis. These include on-site optimization, backlinking, and content development and optimization.
Additionally, we can help you redirect all links from your old site to your new site. That is, if you had an existing site. This will help you avoid any "404 page not found" errors from typing in an old URL.
Website Development Firm Post-Launch Tips | Let People Know
These "things to do" are in no particular order. It's 
likely that you'll work on them all at once, actually. Nevertheless, the "next" thing you'll need to do after launch day is let people know that you've got a new website.
You've invested in a large foundational element of your brand. You also might have rebranded as a part of the process. Now that you've got your site live online, it's time to show it some love. Craft a campaign centered around how you've worked to improve the experience of users, and keep in mind why they should care.
Does your new website make it easier for people to find what they're looking for? Does it showcase your projects in a manner that helps viewers identify themselves as a potential client? These reasons should be easy for you to come up with, as they should have been fairly well outlined at the onset of the project.
Develop email blasts and social posts showcasing the new website, and push them out to your followers.
Website Development Firm Post-Launch Tips | Drive Traffic
Online advertising is a key component of many marketing plans. Having a website in place has the power to convert leads to customers. This is important when you're spending money to get people to your site.
You get where we're going here, right? It's time to amp up your online advertising and drive more people to your website. If you build it, they will not come. But, if you build it, and then you drive traffic to it, they will come.
Your specific initiatives will vary based on your business and your goals. Most businesses will want to get people to their restaurant or store, or have people fill out a contact form.
You can utilize Google Adwords, Online Display Advertising, and Social Media Ads to drive users to your contact form, to get directions to your website, to order online, to view your menu, to subscribe to your blog, and more. Whatever your goal is for your website, you can use online ads to get people there.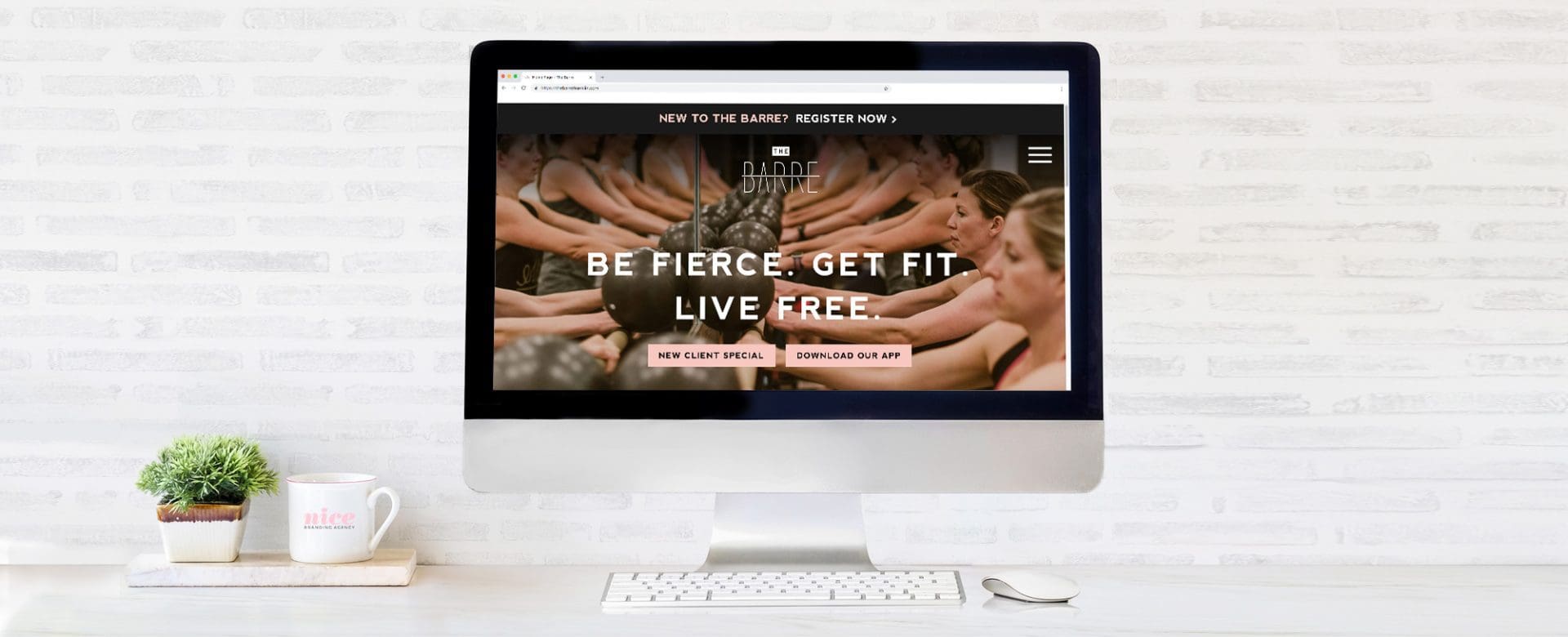 Capture Them
If you're spending your hard-earned bucks to get people to your website, you've got to think through what you want them to do when they land there.
Google Analytics
defines a conversion
as "the completion of an activity that is important to the success of your business, such as a completed sign up for your email newsletter (a Goal conversion) or a purchase (a Transaction, sometimes called an e-commerce conversion)." 
For our clients, we typically want to capture email addresses. This is so we can continue to target potential and current customers with communication. Thus, we will most likely drive viewers to a contact form on a landing page. Landing pages can be optimized for each campaign. 
Alternatively, you can incorporate a carrot of sorts to further entice people to provide their email address. At
www.nice-branding.com
you'll see that we're offering up 3 Tips to Boost Business.
Either way, make sure that you've clearly identified what you're considering to be a conversion. Walk through your user journey and make sure it's easy for people to convert. 
Link your forms with an email provider such as Mailchimp, and sort and classify emails so you can utilize them for future targeted campaigns. If you want to get real fancy (and by fancy, we mean smart), you can create an automated drip campaign. This will continue to reach out to your list with informative content about your services.
These are just a few of the actions you can take after launching a new website. However, there are a litany of marketing efforts in our arsenal. We would love to guide you through all the ways you can use your new website to your advantage.
So, if you've just launched a pretty, new website—or if you need a pretty, new website—reach out to the girls at
Nice Branding Agency
. Our team of designers, developers, strategists, and marketing pros is standing by. We're ready to help you make the most out of your new website.