Three Ongoing Graphic Design Clients + What We Do For Them
So, you've built a brand you love. You understand your positioning, attributes, and visual direction, and you feel confident that customers know the value of your goods or services. After laying this strong brand foundation, you'll want to consider your next steps carefully. Ongoing brand support from a graphic design agency can either build up your brand or tear it right back down.
That may sound intimidating, but don't worry! Nice Branding Agency offers ongoing graphic design support to make sure your strategic actions stand up to the boldness of your brand.
Whether you're a marketing director in need of an entire creative department or an in-house marketing team looking for supplementary design assets, our graphic design agency is ready and willing to work it. We consider ourselves an extension of your team, so no matter the size of the project, we will humbly hustle until the deliverable is complete.
Intrigued by brand support but want some tangible examples of our projects? We thought you might. Keep scrolling for three samples of ongoing graphic design support by Nice Branding Agency.
Imperial Symphony Orchestra—Branding Music to Your Ears
When Amy Wiggins took over as executive director for Imperial Symphony Orchestra (ISO), she already knew brand support was our forte. Amy came to us with one main concern — keeping quarterly marketing collateral in tune with overall branding.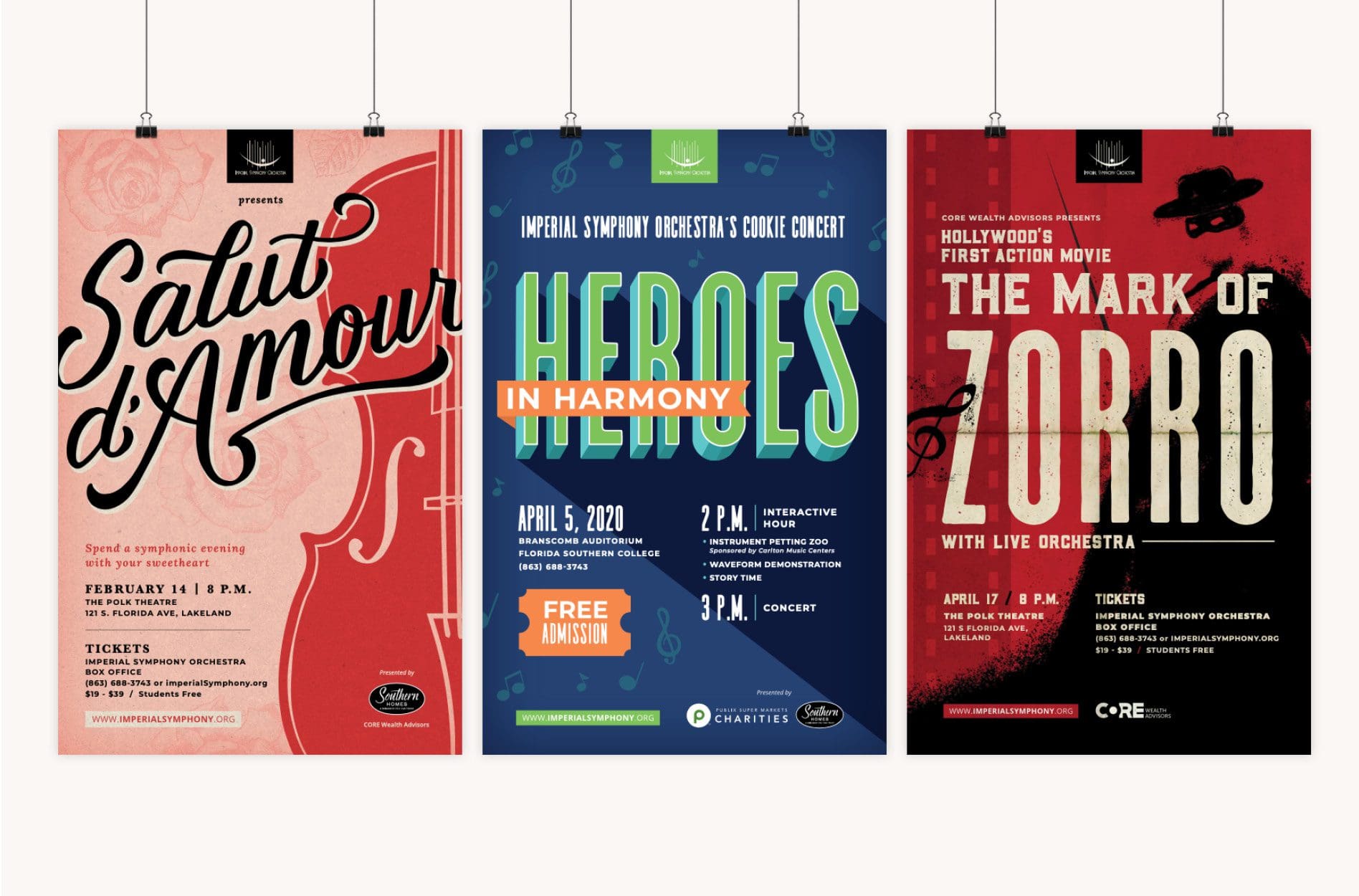 So, for five years now, that is exactly what we've done. As the main player in the Imperial Symphony Orchestra's marketing and development, Amy provides the direction on our projects. She requests a regular rhythm of posters, event covers, and social graphics for public promotion. In addition to these ad elements, Nice Branding Agency produces concert programs packed with print ads, musician bios, and philanthropic names. And for the big finale each year, our graphic design agency designs seasonal brochures that instruct prospects on how to support annual funding needs.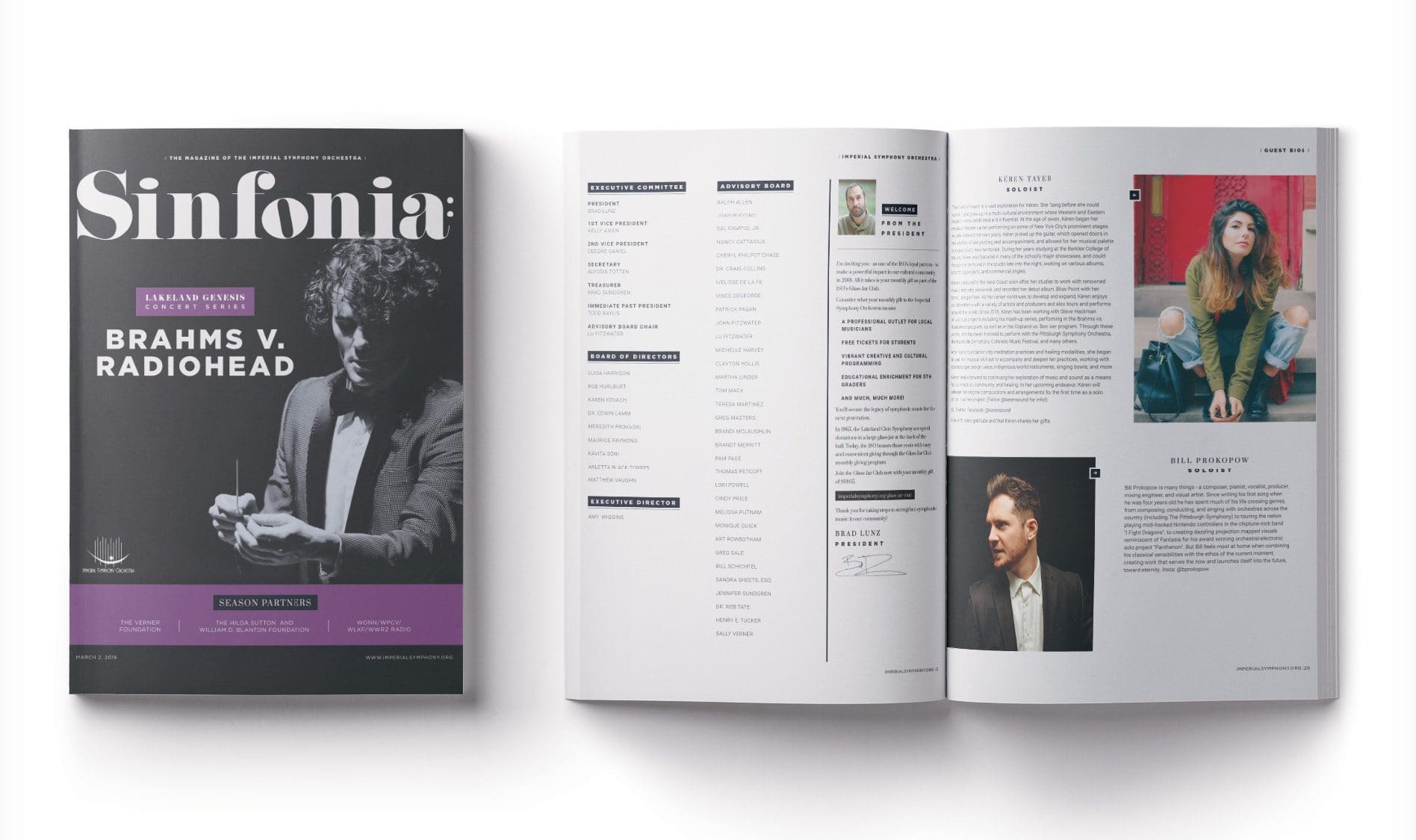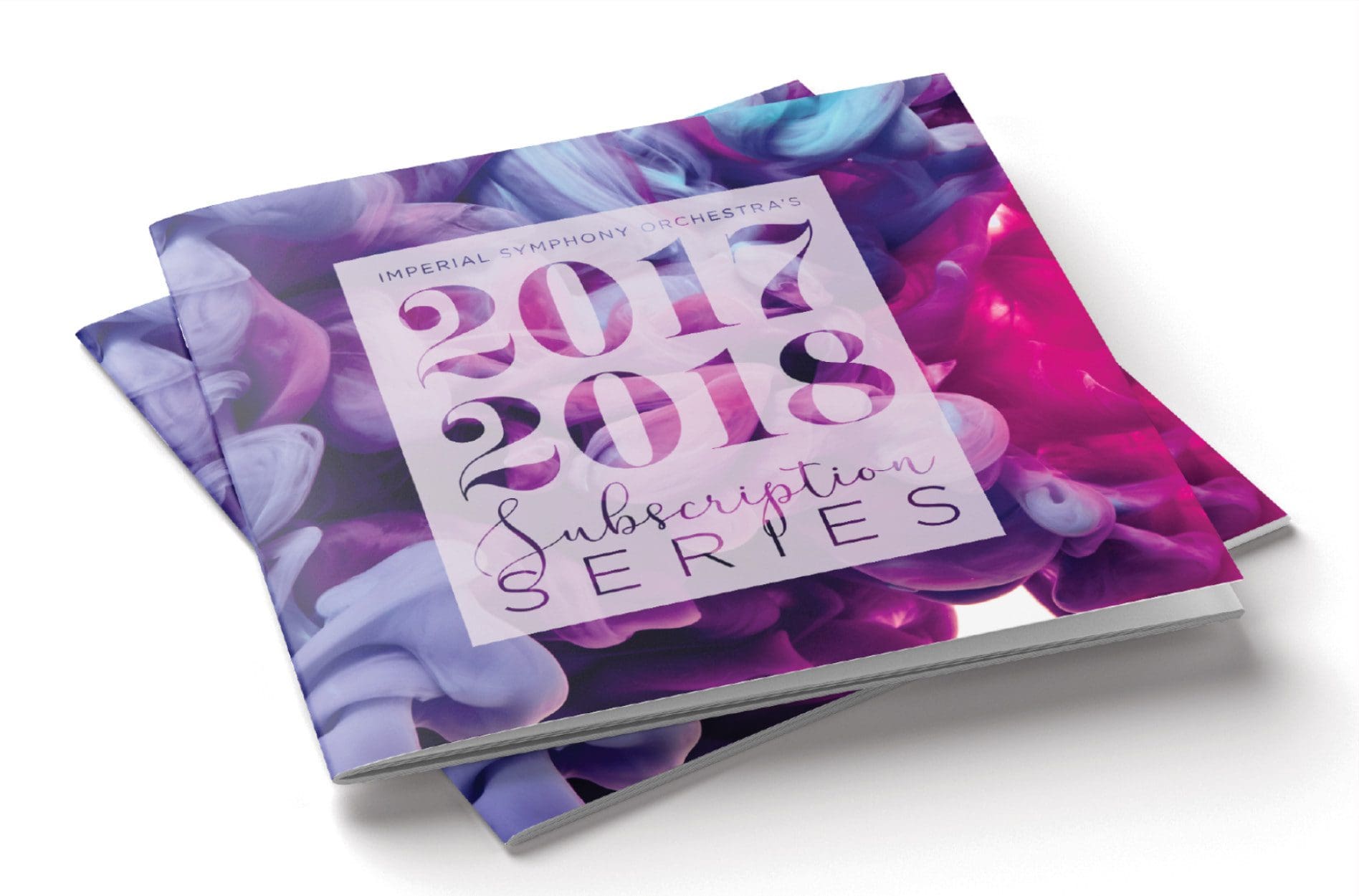 With every Imperial Symphony Orchestra graphic design project, we let branding serve as the maestro.
For a behind-the-scenes look at the Imperial Symphony Orchestra branding process,
click here.
Graphic Design Support for Masala Wok
Headquartered in Dallas, Texas, Masala Wok is a fast-casual Indian-Asian concept with 13 locations across the U.S. Before partnering with Nice Branding Agency, the restaurant chain struggled to attract new customers. Although the menu items were well-seasoned, the branding was bland.
Originally, Pramod Prodduturi — the owner of Masala Wok — only requested interior design work, but once we got cooking, he kept us in the kitchen. We expanded the interior design project into a full-out rebrand and then kept things simmering with ongoing brand support.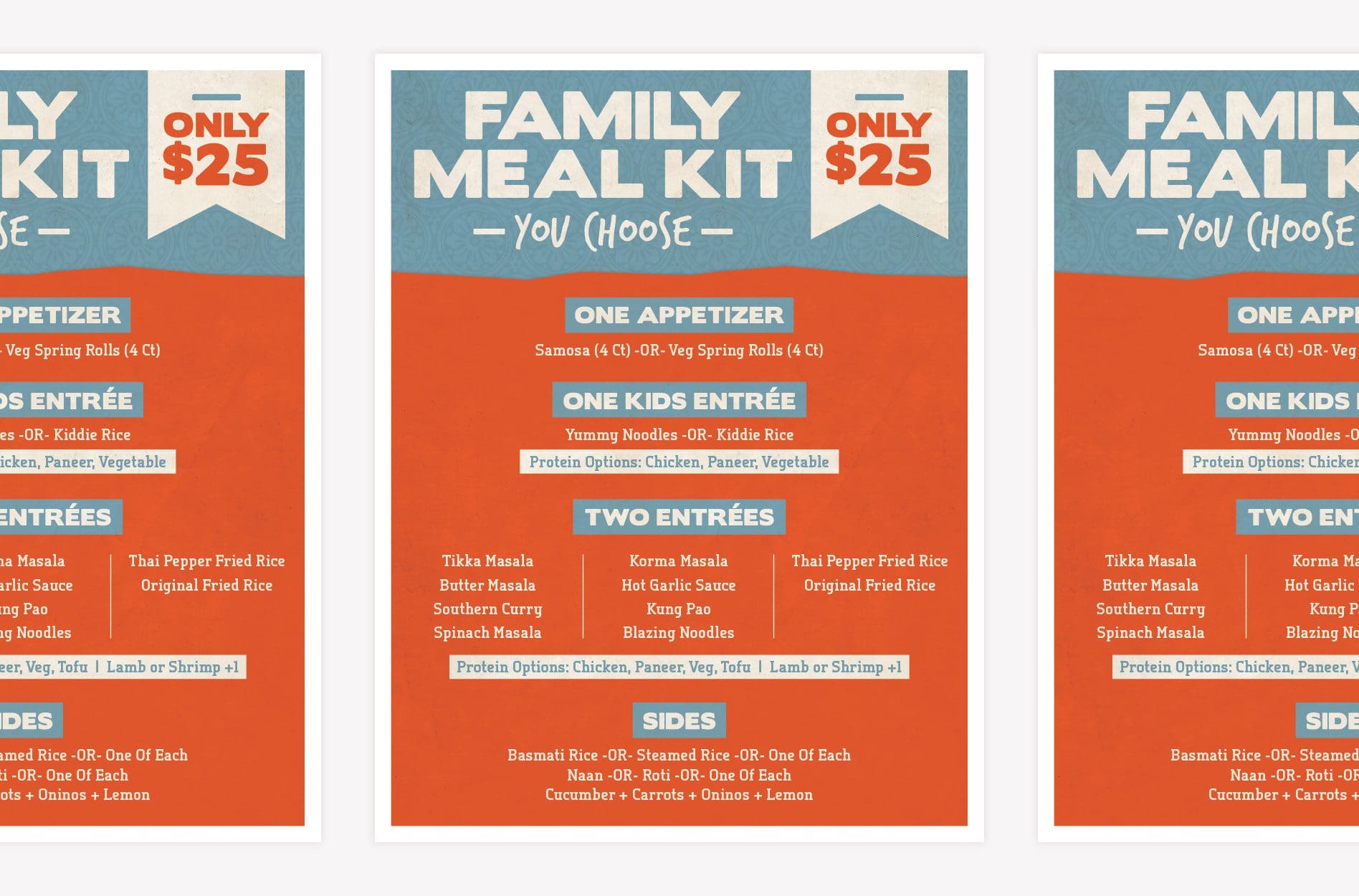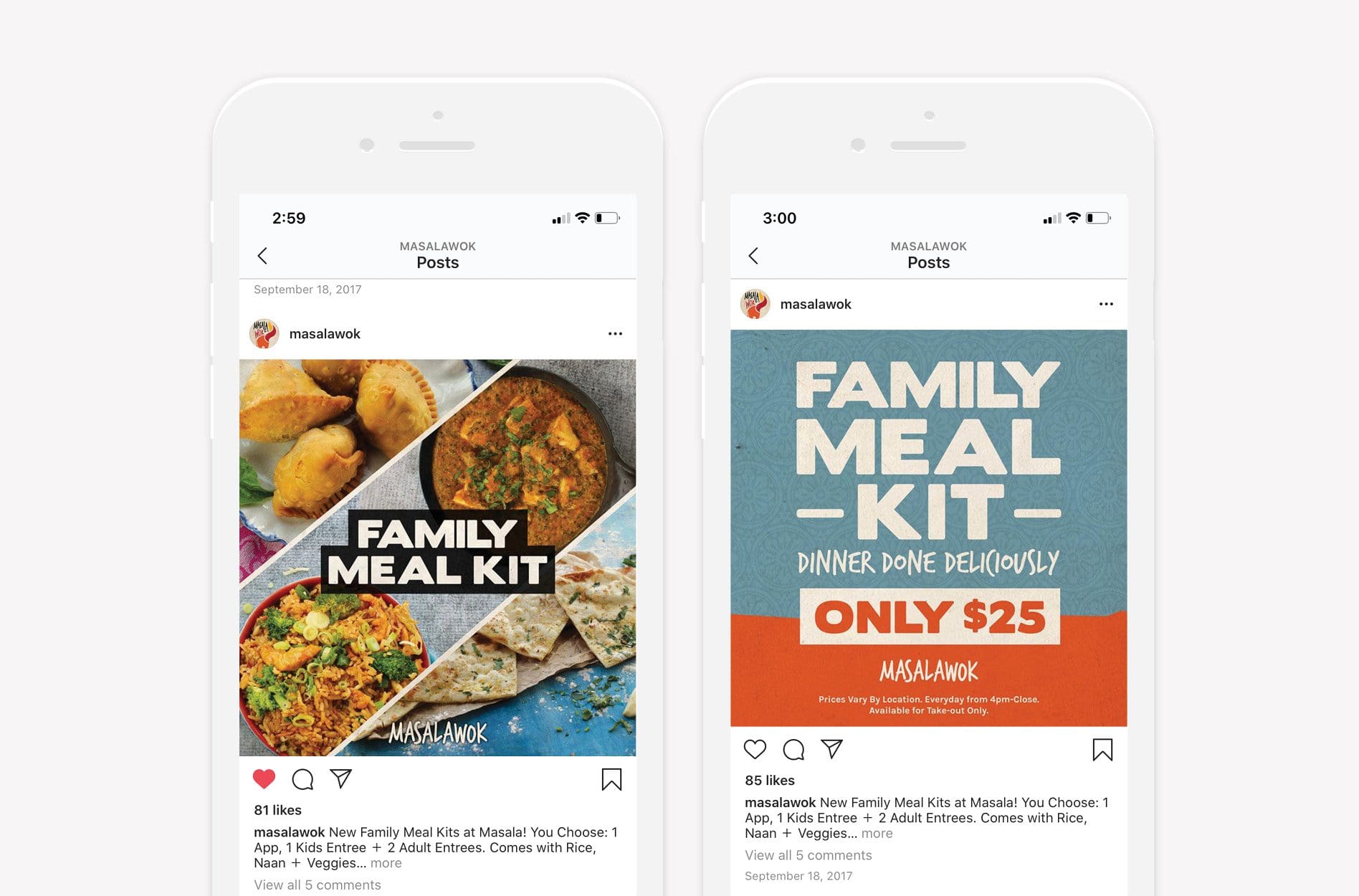 Throughout our partnership, the work for Masala Wok has taken many forms. We first focused on strategic elements, building a marketing plan and identifying major objectives to push out to franchises. After formulating the strategy, we started serving up online projects like social media contests, digital ads, and eblasts. For in-store impact, we sliced and diced promotional posters, napkin holder cards, and tray cards.
Currently, our Masala Wok work is divided into campaigns like catering deals and family meals. Pramod shares the primary business need, and our graphic design agency whips up collateral to support the plan.
For more details on our Masala Wok work,
click here.
Milosi — Build Your Custom Brandscape
Milosi is an elite landscaping company that designs, builds, and maintains luxury outdoor spaces. Our Milosi story has an interesting beginning. After receiving a project request for a horticulture calendar, we recognized a disconnect between the company culture and its brand positioning. Once we brought this to the leaders' attention, they decided to invest in an extensive rebrand and ongoing brand support.
For Milosi, the internal marketing director coordinates all the work we complete. She serves as a liaison between Nice Branding Agency and stakeholders, including the sales team and owner.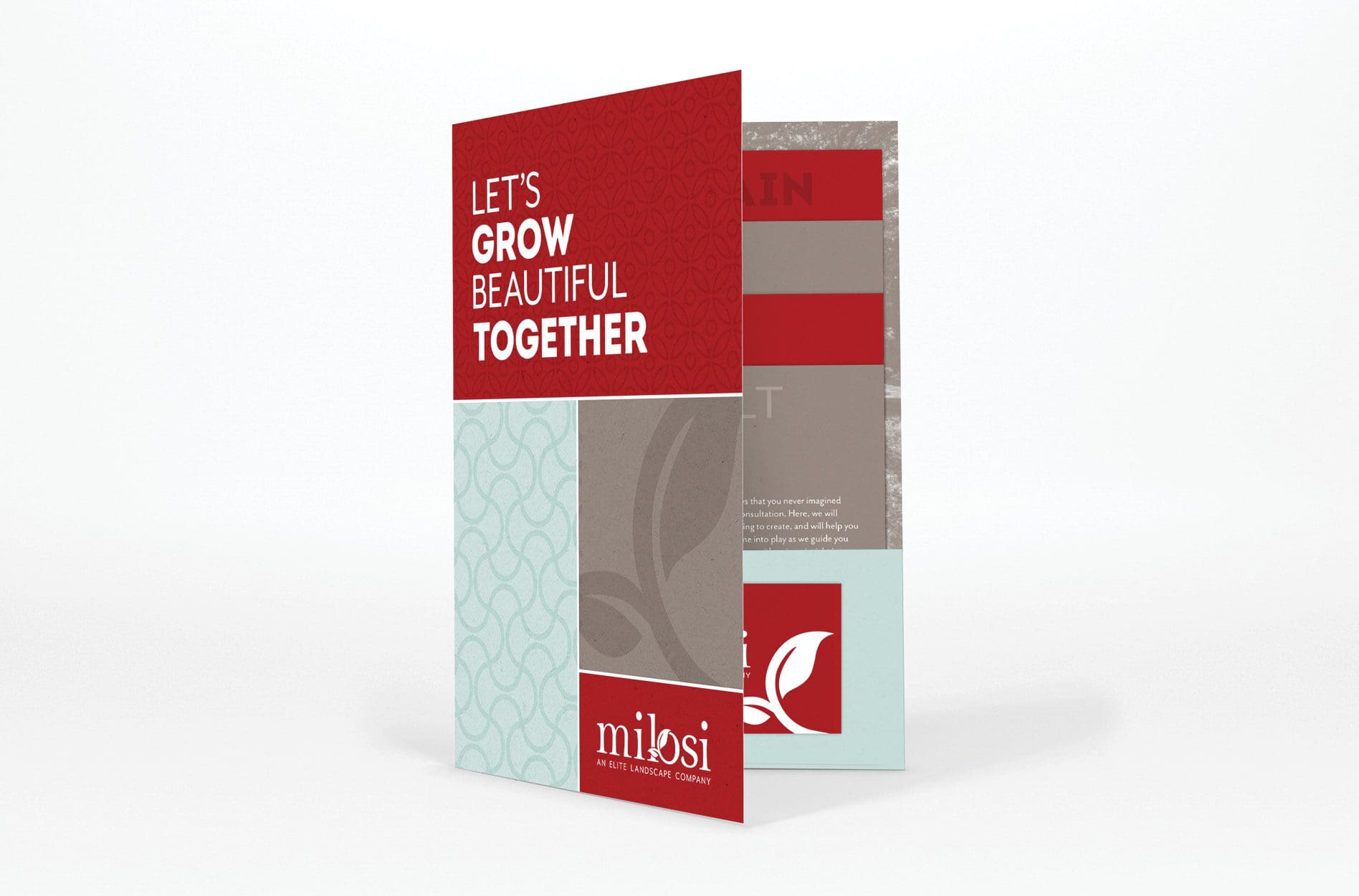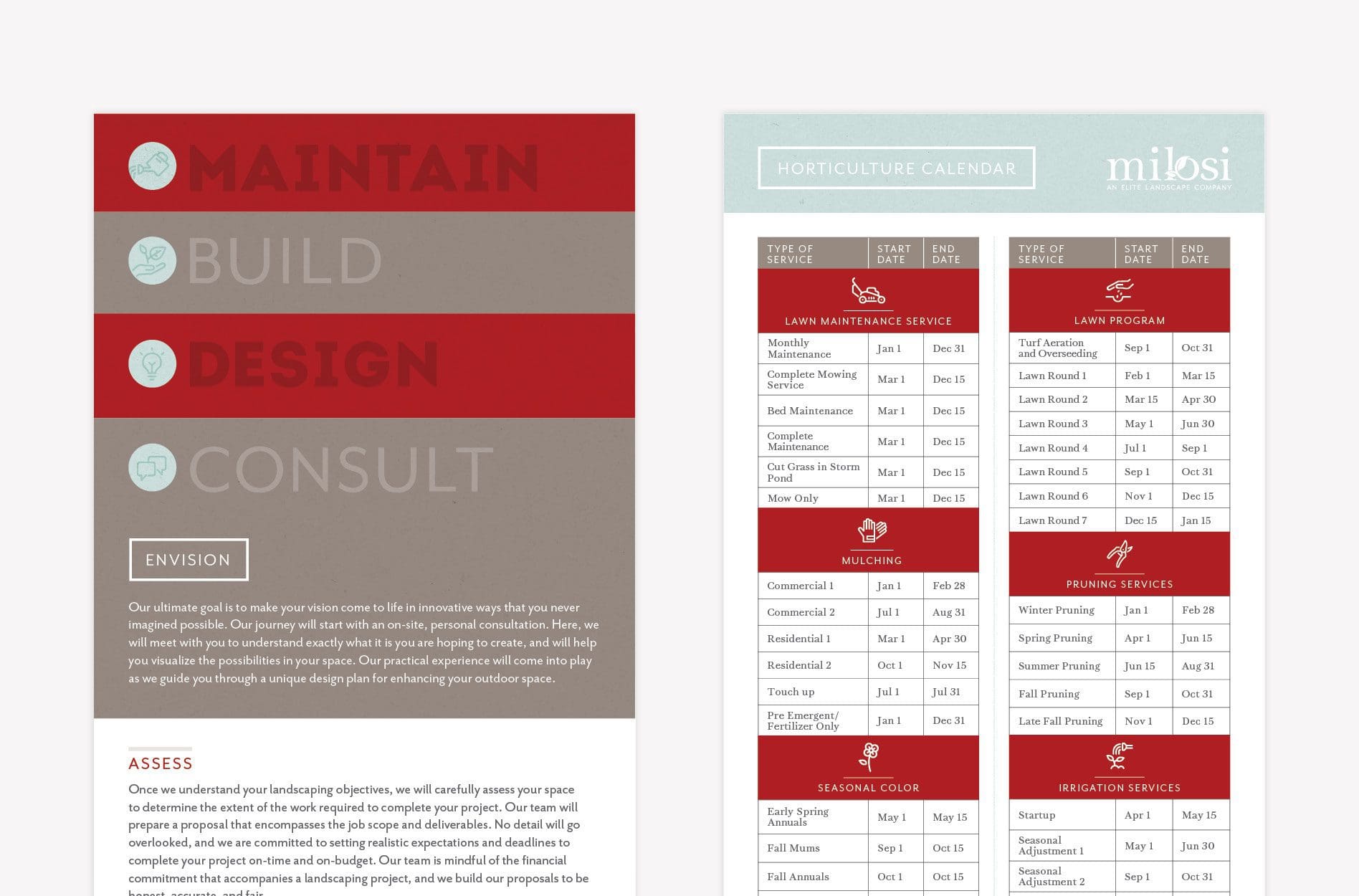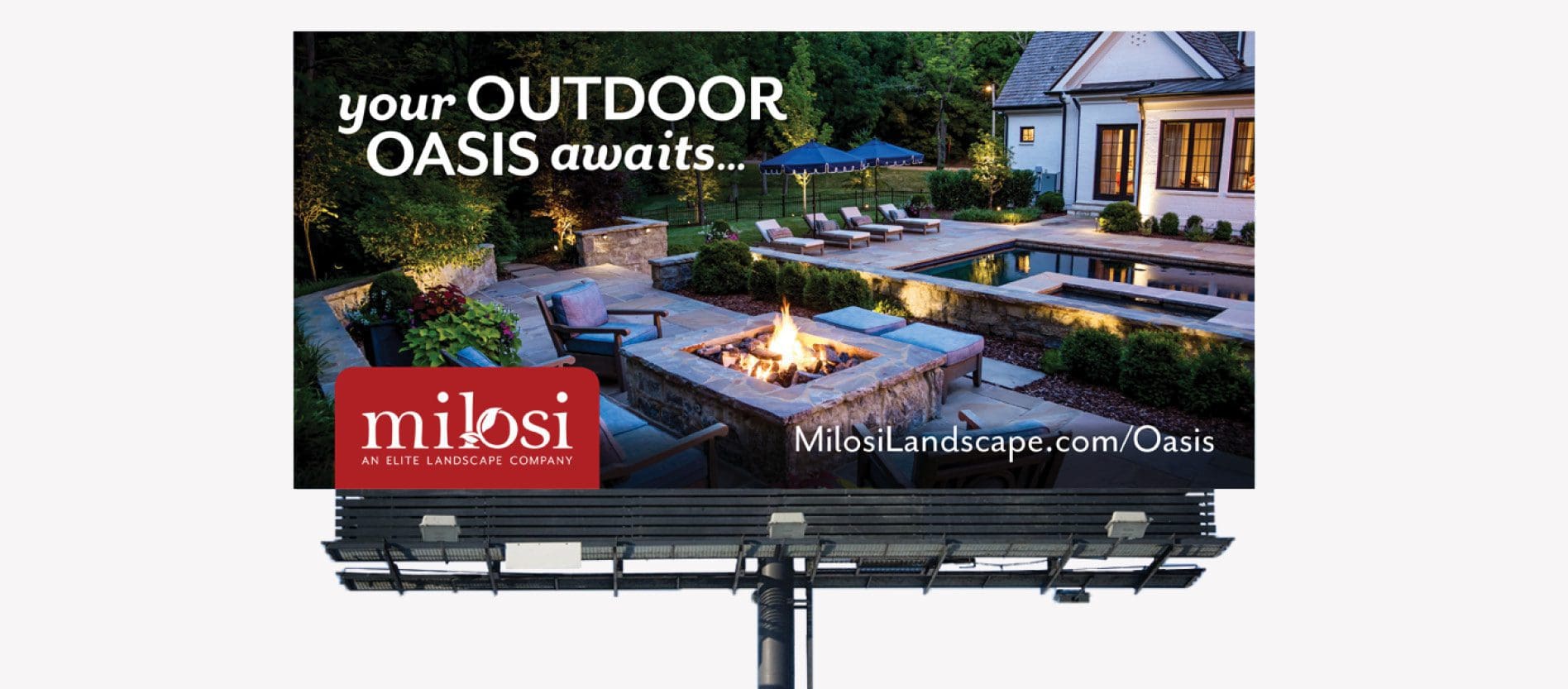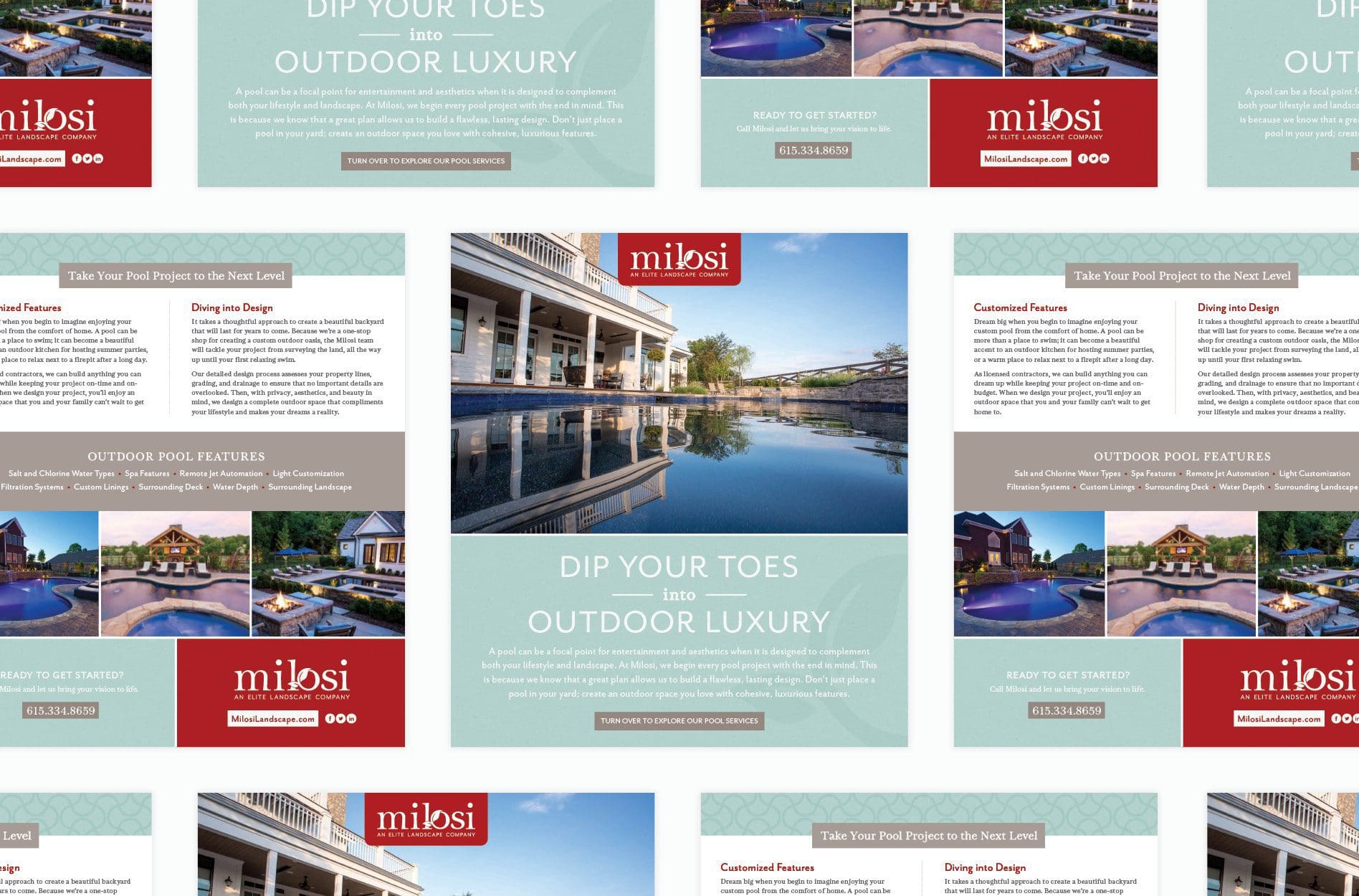 Like a custom landscape job, brand support can take many different forms. Our first few brand support hours with Milosi were spent developing eye-catching pocket folders and inserts to serve the purpose of sales brochures. Now, we cultivate quarterly sales kits, promotional flyers, and digital billboards.
In addition to mowing through recurring projects, our Milosi hours include one-off needs like vehicle graphics and ad campaign development. As these landscape architects provide luxury service to their customers, we provide luxury brand support to their business.
Feel the luxury yourself!
To get more of the dirty details behind this landscape company's visuals,
click here
.
Get Graphic Design Support from Nice Branding Agency
Like the businesses displayed above, you don't have to support your graphic design needs alone. Whether you need a handful of simple design updates or a comprehensive marketing strategy, our graphic design agency is here to help. Our ongoing packages are split into 20-, 30-, and 40-hour retainers, or you can opt for a stand-alone project-based pack.
If you want others to see your value, you must value your brand. Failing to do so will result in all-out brandemonium. For help in keeping your look professional and polished, give us a call today.
Love Nice work but not ready to chat?
Follow us on Instagram.