A Guide to Print Finishes
Print finishes and ink options can definitely take your marketing materials up a notch, but can also be extremely confusing to those not in the design or printing industry. There are all sorts of inks and finishes you can harness to make your advertising and marketing materials unique and professional, and endless ways to combine these options.
With that said, here is a short orientation of a few of the print finishes available for your next marketing project. 
Want to better understand the difference between
digital and offset printing
? Pop over to our blog post comparing the two for a quick read.
Print Finishes No. 1: Embossing/Debossing
Ultimately, the effect of this print finish is either a raised impression on your paper stock (embossing) or a depressed impression (debossing). It requires the creation of a metal plate and a counter in the design of the desired impression/depression. When the paper is pressed between the two pieces,
voilà
! The result is a transformed, almost 3-D look on your material! This option doesn't actually require any ink printing, but you can always combine this print finish with other print processes for a more unique look. One last note here, this process is not cheap!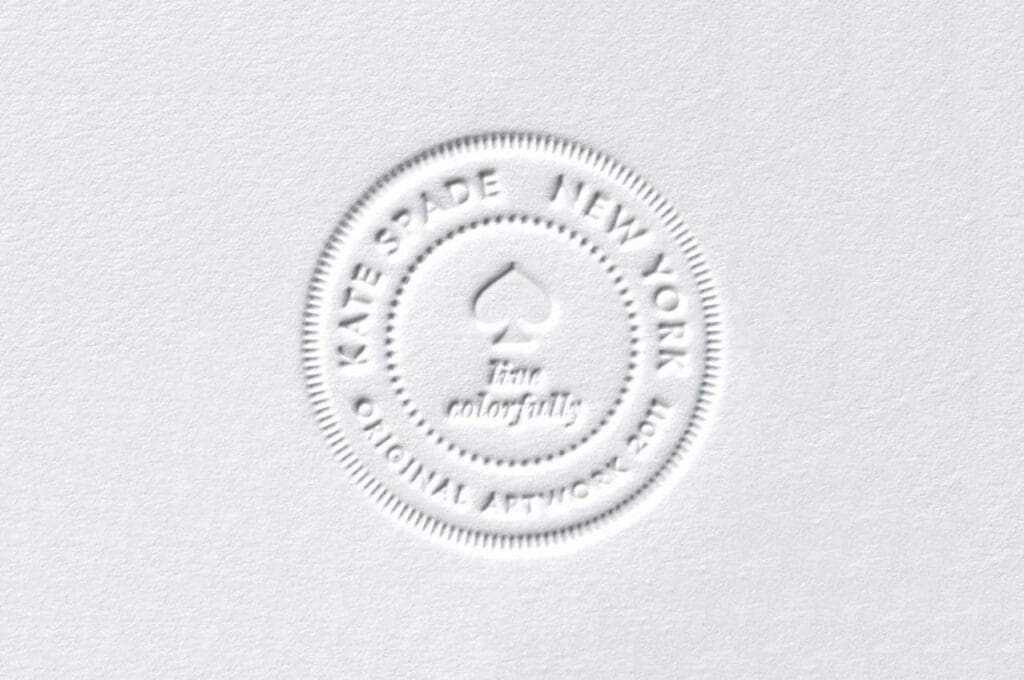 Print Finishes No. 2: Raised Lettering
This effect can be achieved two ways: engraving or
thermography
. Engraving is quite a bit more costly, though both have great results. Engraving involves a design or lettering being etched onto a copper plate from a negative film. The paper is then placed face-down onto the plate and pressed like a sandwich. The effect is raised lettering or design on one side, and bruising on the back, the classic results of engraving.
Thermography is simply the mixture of ink and a resin-like powder through heat, that when dried, the fusion creates raised lettering or design on the paper.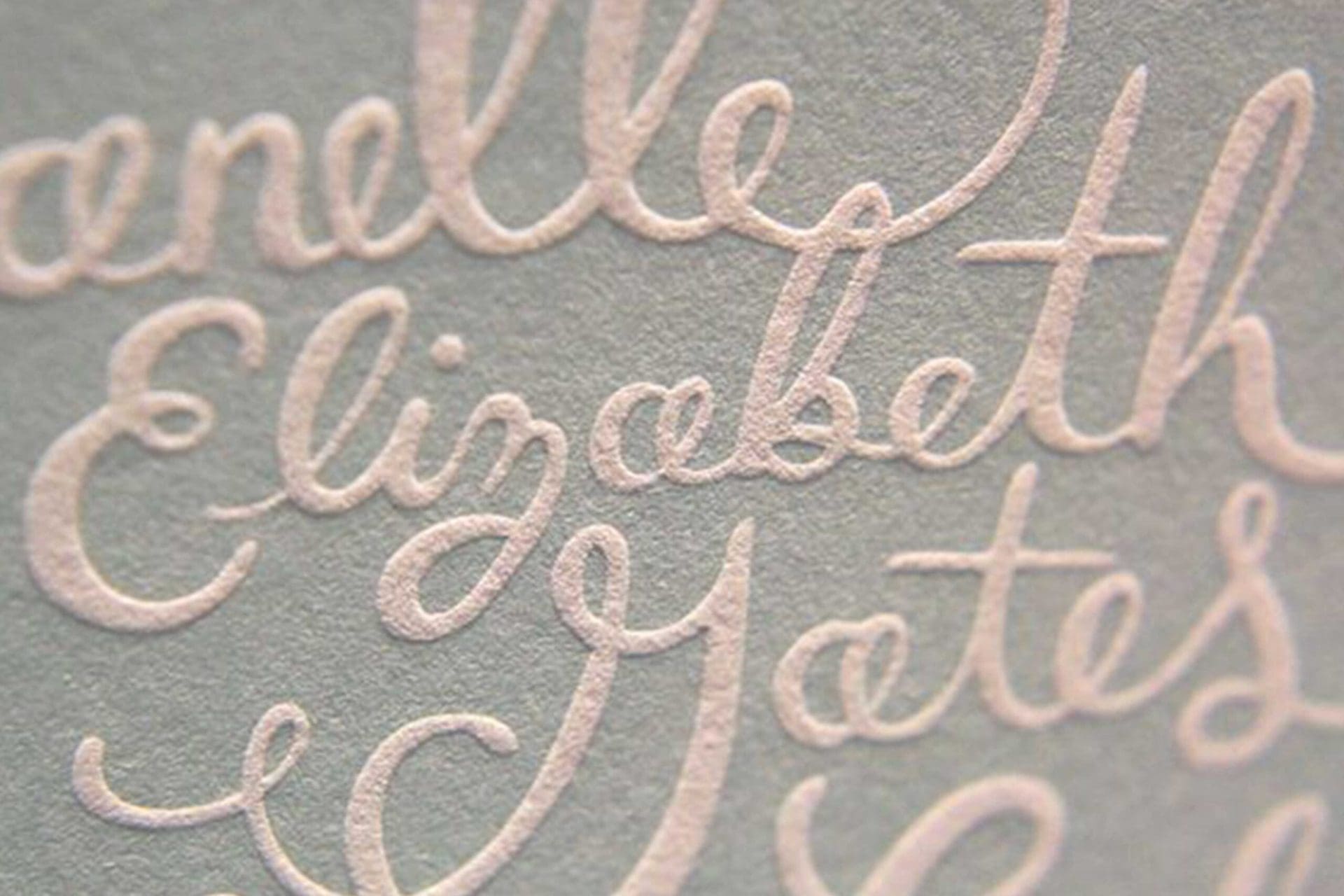 Print Finishes No. 3: Letterpress
Essentially the opposite of engraving or thermography, letterpress printing is when the letters or designs are indented on the front and raised on the back. This creates a textural, sophisticated, unique aesthetic for any product. Like engraving, this method also involves the creation of a plate, but in reverse. This is also one of the priciest printing options out there, so it is advised to only use one or two ink colors with white or light-colored paper, usually card stock due to its thickness.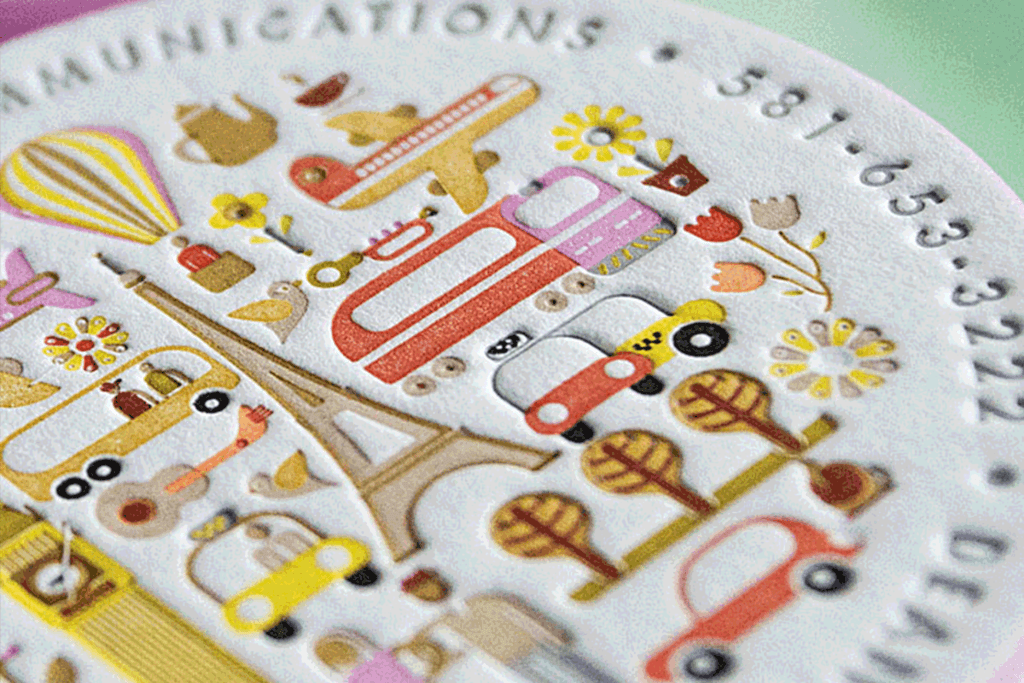 Print Finishes No. 4: Foil Stamping
A surprisingly easy process, foil stamping is a print finish that is often used to create a shiny effect on certain materials such as postcards or business cards. The design or typography is etched onto a copper plate that is then heated and stamped onto the foil that has been applied to the paper. This leaves the imprint of the design or typography on the paper via the foil, resulting in a beautiful shine. Typically, the colors used in this process are a shiny gold or shiny silver, but there's no reason you have to limit yourself to just those two colors, as this process is available in endless color options.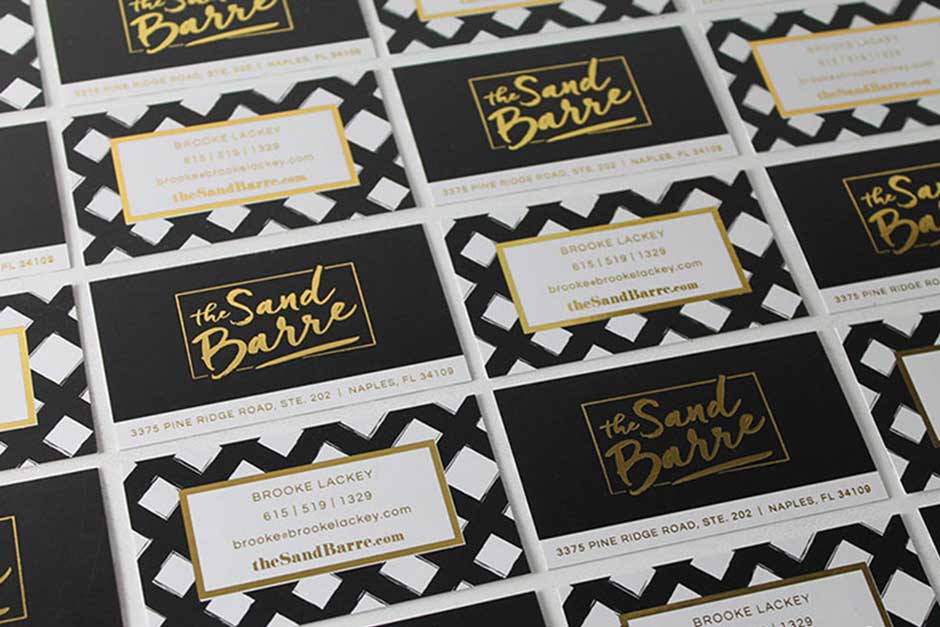 Print Finishes No. 5: Spot UV
To understand spot UV printing, you first have to understand varnish. Varnish is a liquid coating applied to a material to create a glossy, matte, satin, or neutral finish. Ok, glad that's covered. Now, to create the "spot," a spot varnish is applied to certain, designated areas of the printed surface using UV light. The ultimate effect is the highlighting or featuring of that particular area or design. Often times, this process looks best on a darker color and the effect can be seen as light is reflected off of the printed piece.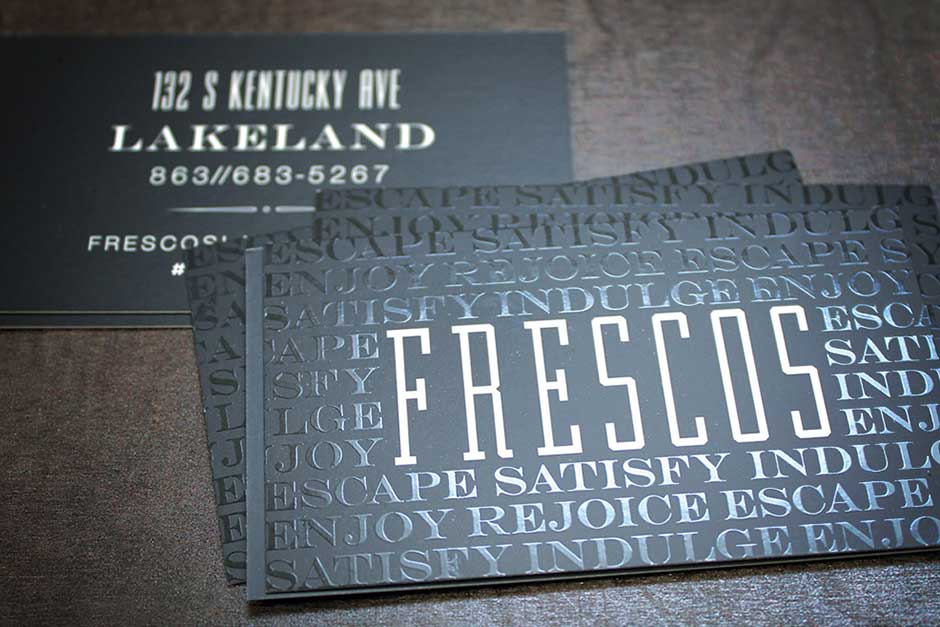 Combining multiple print finishes through the use of a skilled graphic designer or branding agency can provide a desirable result. Take a look at a business card that Nice Branding Agency designed using the combination of spot UV and foil stamping for our client G&G Electric. No matter what effect you choose to go with, each will add a level of sophistication and professionalism to your advertising and marketing materials. Keep in mind that you definitely do not want to go rogue when choosing a print finish. As with all of your advertising and marketing materials, you need to make sure the overall design and finished product align with your established
brand image
and guidelines. Here at
Nice Branding Agency
, we consider the paper and print finishes available on each and every project that we have the opportunity to work on. Our goal is to create something memorable and professional, that will clearly communicate your message while expanding the footprint of your brand. Let us help you design your next marketing piece or rework your business cards so they can't be forgotten.