What Should I Expect From a Logo Design Firm?
As a logo design firm, we've set out crystal clear expectations for our logo design process, and we're sharing them with you here. Before we actually get started working on your job, we'll deliver a proposal that outlines what's included in our logo services. As a tenured logo design firm, we have our process down pat. This helps avoid confusion and allows our clients to anticipate what's to come. In the proposal, we'll dictate the scope of the project. We'll also specify the number of revisions and the deliverables that will be included, as well as a description of the services. For more info about how we do (and don't!) quote our projects, check out our
Giving A Project Quote
blog. Once you sign on the dotted line, we'll get down to business!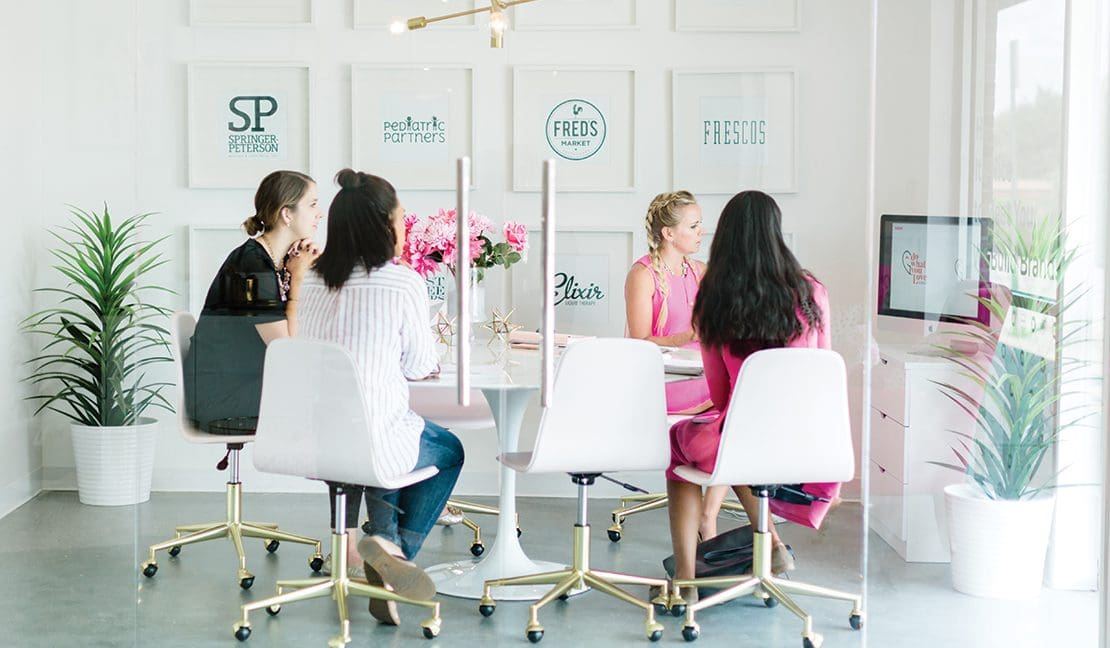 Logo Design Firm Expectations: Client Discovery
As a logo design firm, our first step is always research. Here, we look into what you do, who you do it for, and who your competitors are. Knowing the lay of the land in terms of competitors and your overall industry will allow us to create a logo that aligns with what your customers and clients are expecting, while at the same time allowing you to stand out amongst them. During this process, we do take into account your personal preferences, but ultimately, our knowledge and skill will be our biggest tools in creating your logo. The logo design process isn't really about using your favorite colors and incorporating things that you personally like, it's about creating a logo that will be functional for your business. A logo design firm will also look into the application of your logo. We want to know if your logo is going on the side of a pickup truck, up on a billboard, included in the corner of digital ads, stitched on your hat, or printed on your stationery. Or all of the above. When you work with our logo design firm, your final logo design will be able to scale up to the size of a billboard or down to the size of a quarter and still be legible. However, we still want to know where the logo will live most frequently. If you want to assess your logo and make sure it's up to par, we've outlined a few "logo must-haves" on our blog about
logo needs
.
Logo Design Firm Expectations: A Set Process
The next step is developing several logo options that could work for your brand. For us, this is an internal process where our team works together to develop logo marks that will serve the business well. The logo is an important piece of the brand, but it's a small part of it. For this, you must trust that our design experts can envision the full brand. We are setting you up for success in future brand development through the creation of a mark that is versatile, yet direct. You may not yet see the full brand play out, but instead just the logo mark, and that's tricky—but you have to
trust the branding experts
you hired. Some clients tend to take a very personal approach to the logo process. The logo should be one that works for your business, resonates with your target market, is memorable, is scalable, and is simple. The goal is not to 100% please you, the client. As crazy as that seems, it's true! We are here to provide you with a brand mark that will work for your business, not one that is indicative of your personal style featuring your favorite colors. Once we narrow down our designs through extensive internal reviews and revisions, we'll present three to five options to the client for review. Here, you will select the one option you want to move forward with, and we will review any final revisions before finalizing the logo.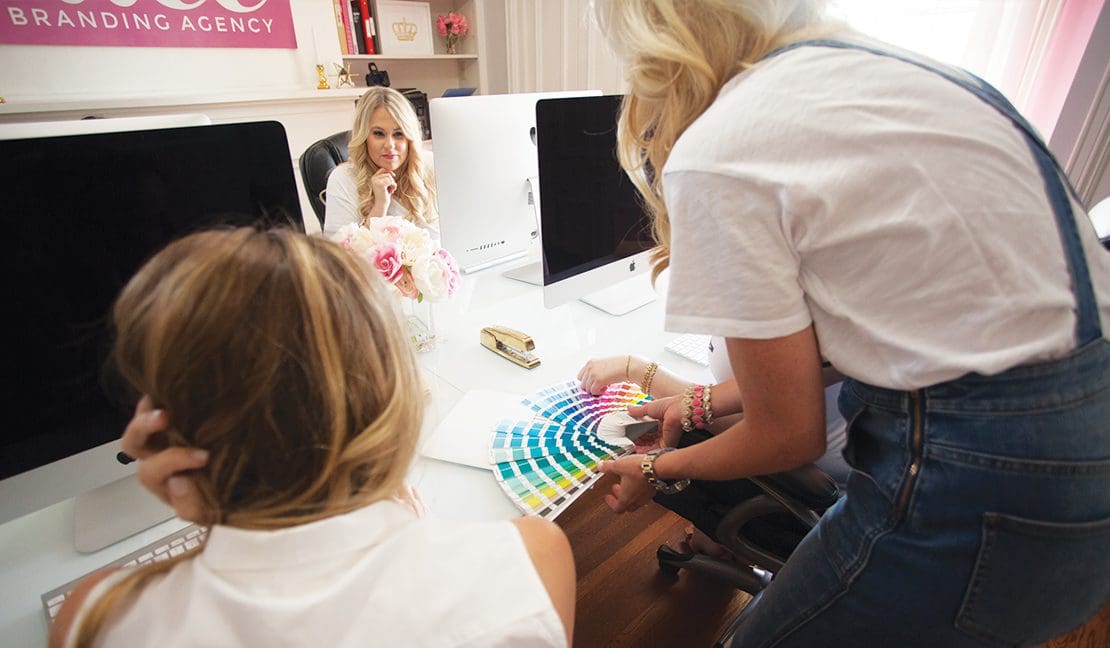 Logo Design Firm Expectations: Logo Guidelines
When we finalize your logo, we won't just send it to you and leave you to your own devices for implementation. You should receive a .PNG, .JPEG, .PDF, and .EPS of your final logo in both black-and-white and color. (Check our our
file types blog
to know why.) With every logo design, we also put together a basic set of logo guidelines outlining the color builds used, the
typefaces
contained in the logo, and how to use the different setups. The guidelines are meant to equip you with the basic elements of the brand. Download these guidelines somewhere safe. (Or, print them out for easy access, like we do. They're super important, so we like to keep our hands on them at all times.)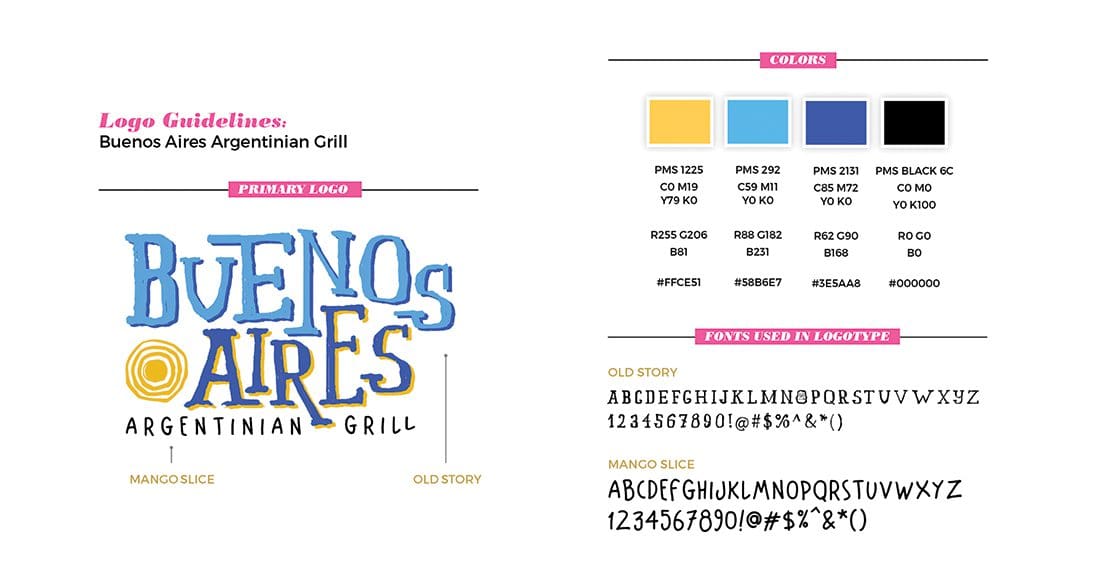 Logo Design Firm Expectations: Final Files
Once everything is done and dusted on the design front, we save your logo files and send 'em your way. At this point in the project, we're popping Champagne and doing our happy dance celebrating another successful logo design. As specified in the terms of our project proposal, we're done! At this point, you may come across a necessary change. Not a problem, but unfortunately, it will cost you this late in the project. Keep in mind that once you receive your logo files, any further changes constitute starting a new project. At the end of the day, a logo is just one piece of your brand. When paired with brand support, the vision for your branding will truly begin to come to life. Make sure you don't get stuck asking more of your logo than it can actually provide. While it is a crucial branding element, it's not the end all be all. After all, you hired a logo design firm to perfect it for you. Our design team wants your logo to be a strong representation of your brand just as much as you do (if not more). If you need a logo design firm to get the ball rolling on your logo,
give us a call
!