Four Creative Ways to Use Brand Support
Clients often come to us with projects that they need developed, but simply don't have the time or manpower to execute. Sound familiar? Getting the brand support you need is easy with the Nice Branding Agency Hour Pack.
One of our most versatile offerings, Brand Support Packages (
Hour Packs)
can be used for content creation, graphic design, marketing materials, vehicle design, and more—the sky's the limit! We offer 5, 10, 15 or custom Brand Support Hour Packs to suit projects of all sizes. And, if the project scope is unclear, you are saving 20+% via our Hour Pack services.
Best of all? Hour Packs give you access to on-demand design and branding experts all year long.
If you have a regular needs or need to maximize your marketing budget, an Hour Pack could be the perfect solution for your business.
Need inspiration? Keep scrolling for examples of how our clients have successfully used Hour Packs in the past.
TRACTOR SUPPLY GIFT CARDS
Tractor Supply Co.
, the largest rural lifestyle retailer in the United States, requested fresh gift card designs for the holidays and year-round, which would be sold at its 1,900+ stores. Nice Branding Agency is tasked monthly with concepting and creating a number of different options for review by their internal team.
For this Hour Pack service, we designed the gift card itself, as well as a gift card hanger to display on the store racks. Additionally, we created a POP displays for the holiday gift cards, which was in the shape of a multi-sided Christmas tree.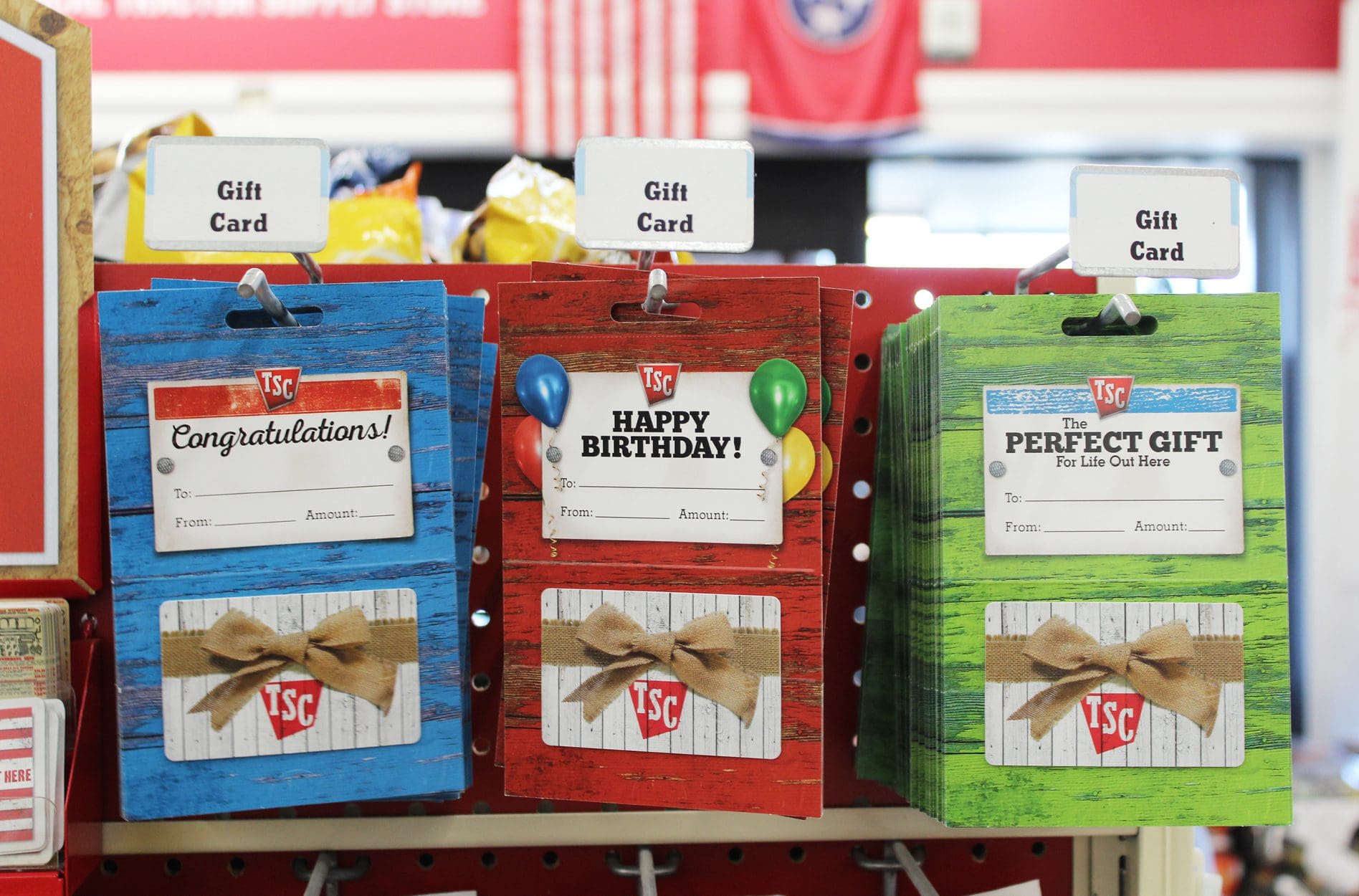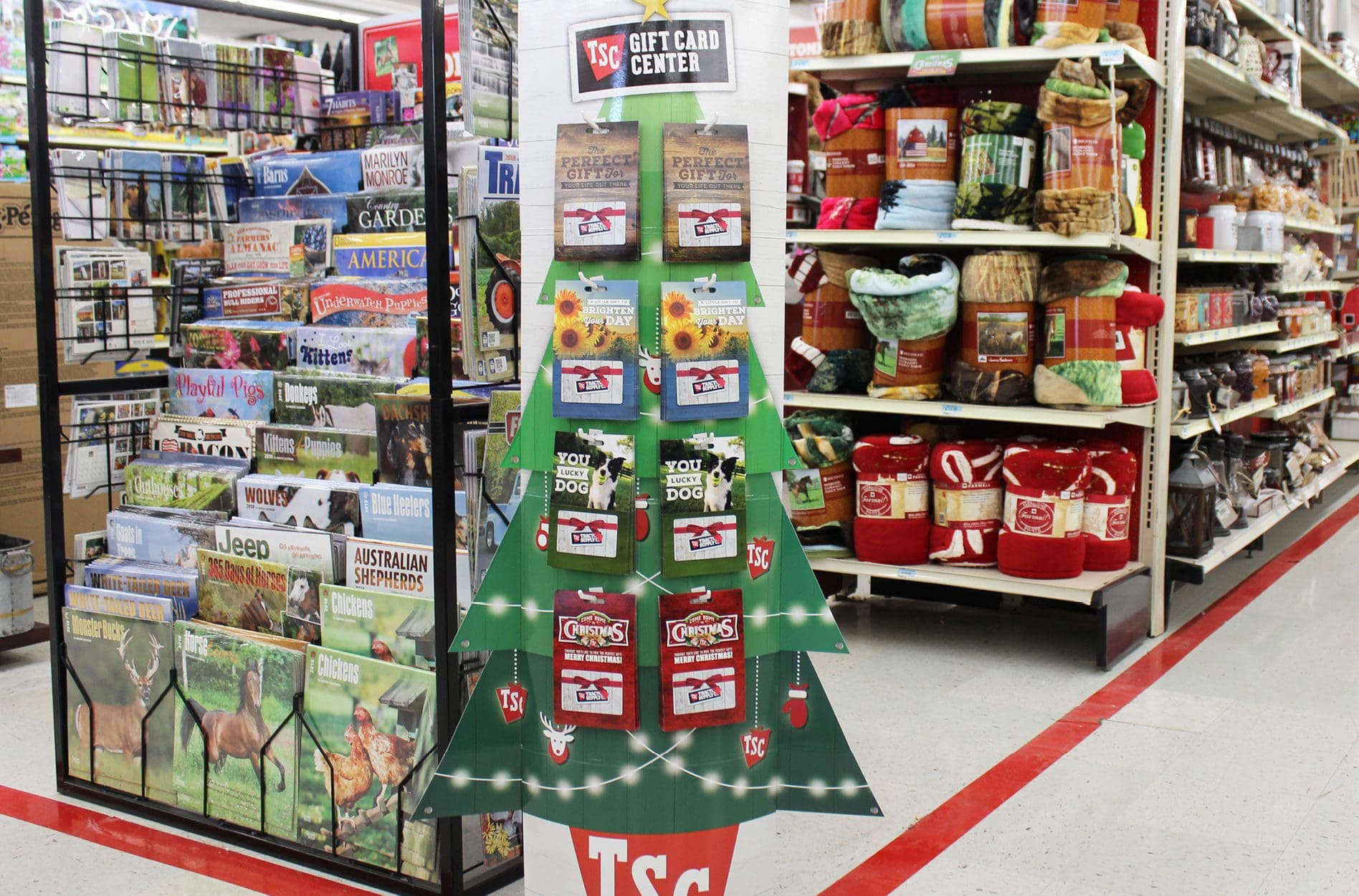 Outside of this project, we have an ongoing monthly requests with the Tractor Supply Co.'s internal design department, wherein we handle branding and design projects on a regular basis.
PETSENSE MARKETING TOOLKITS
When it comes to keeping your pet happy and healthy,
Petsense
has your back. The pet supply retailer has over 190 locations nationwide and offers a full range of brands and expert services.
Petsense needed a marketing toolkit system that could be used periodically and on-demand by its retail store managers for things like events, hiring and more.
They signed up for our Hour Pack service, and
one of our tasks was identifying the collateral needed that would make up a toolkit, and it also included the creative development of the pieces, both from a design perspective and a content perspective.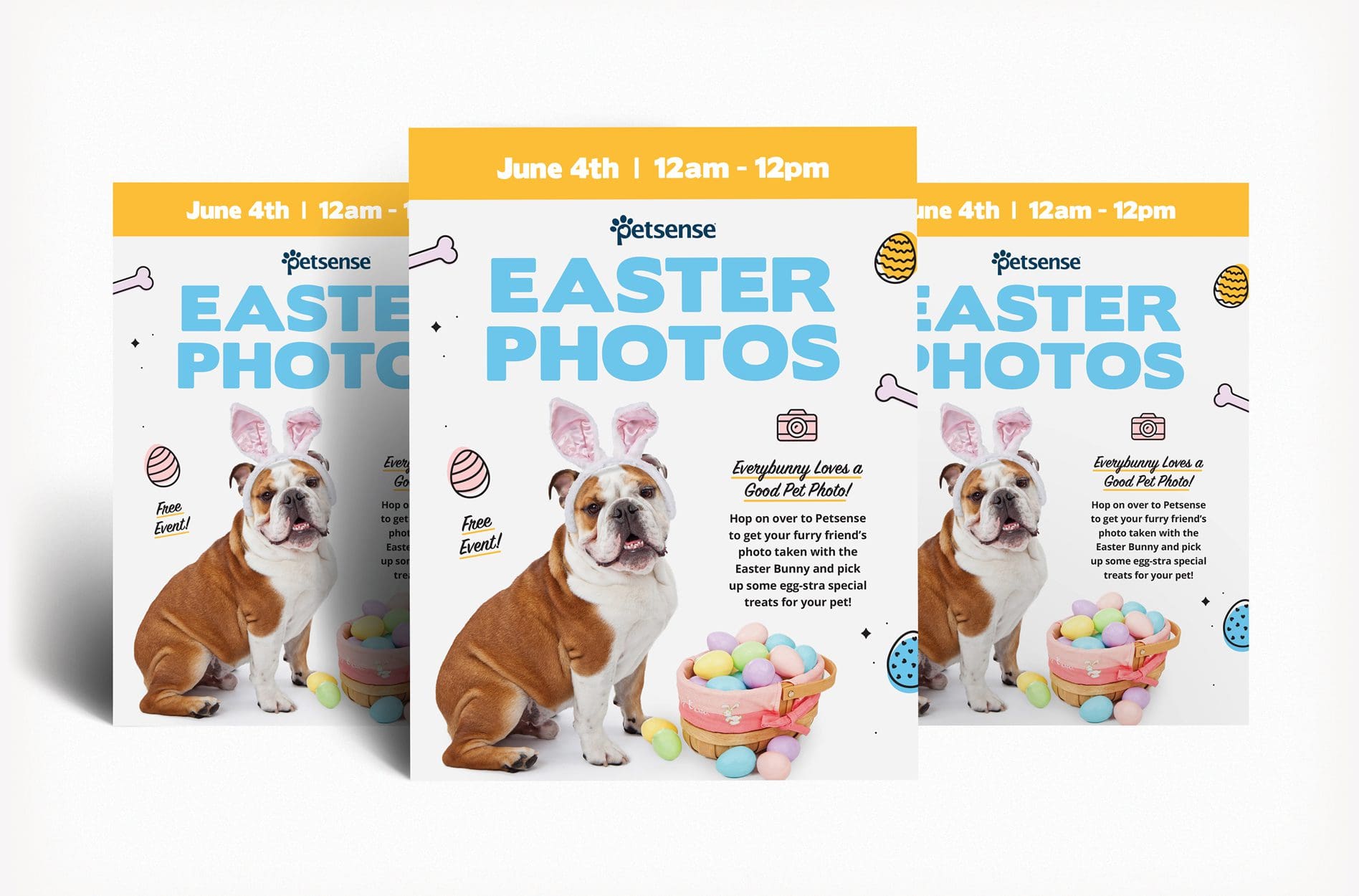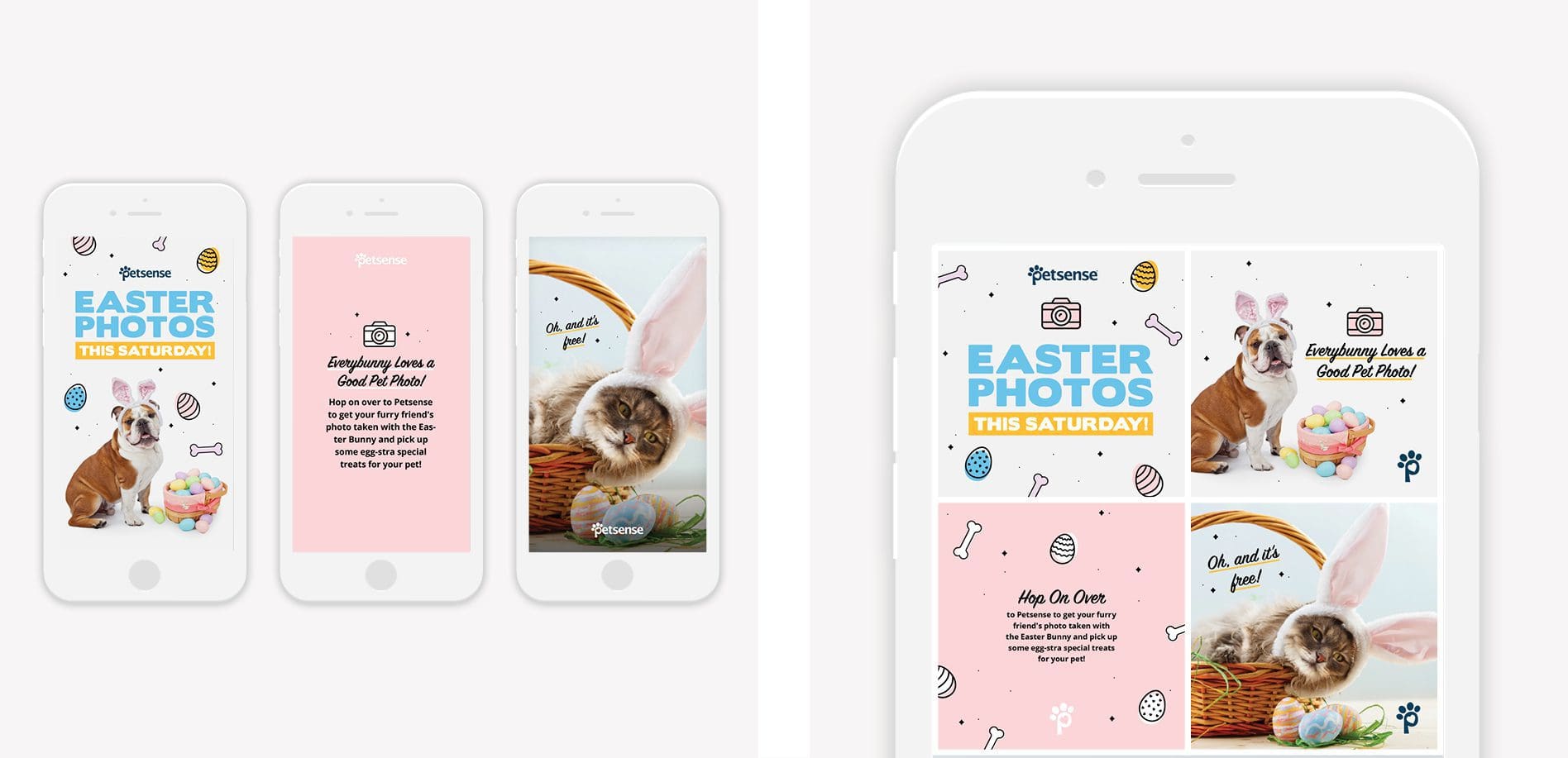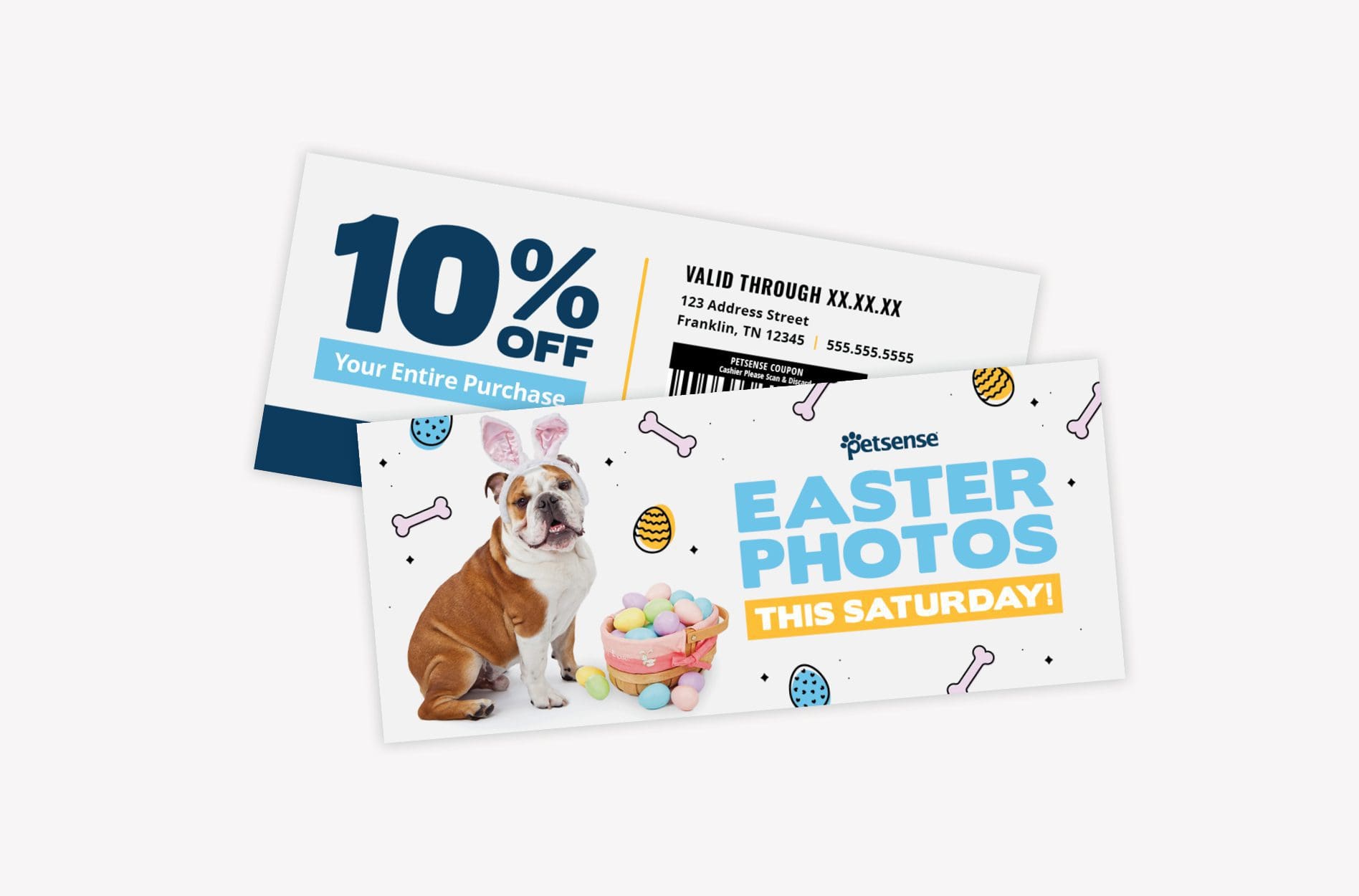 Designed as evergreen (not time sensitive), the toolkits could be utilized on an as-needed basis. When a store needs a toolkit, the manager can simply request that one be printed for the occasion.
Outside of this project, we work with Petsense on a number of ongoing initiatives through the Brand Support Hour Pack service, including graphic design, social media, digital advertising, email marketing, and more.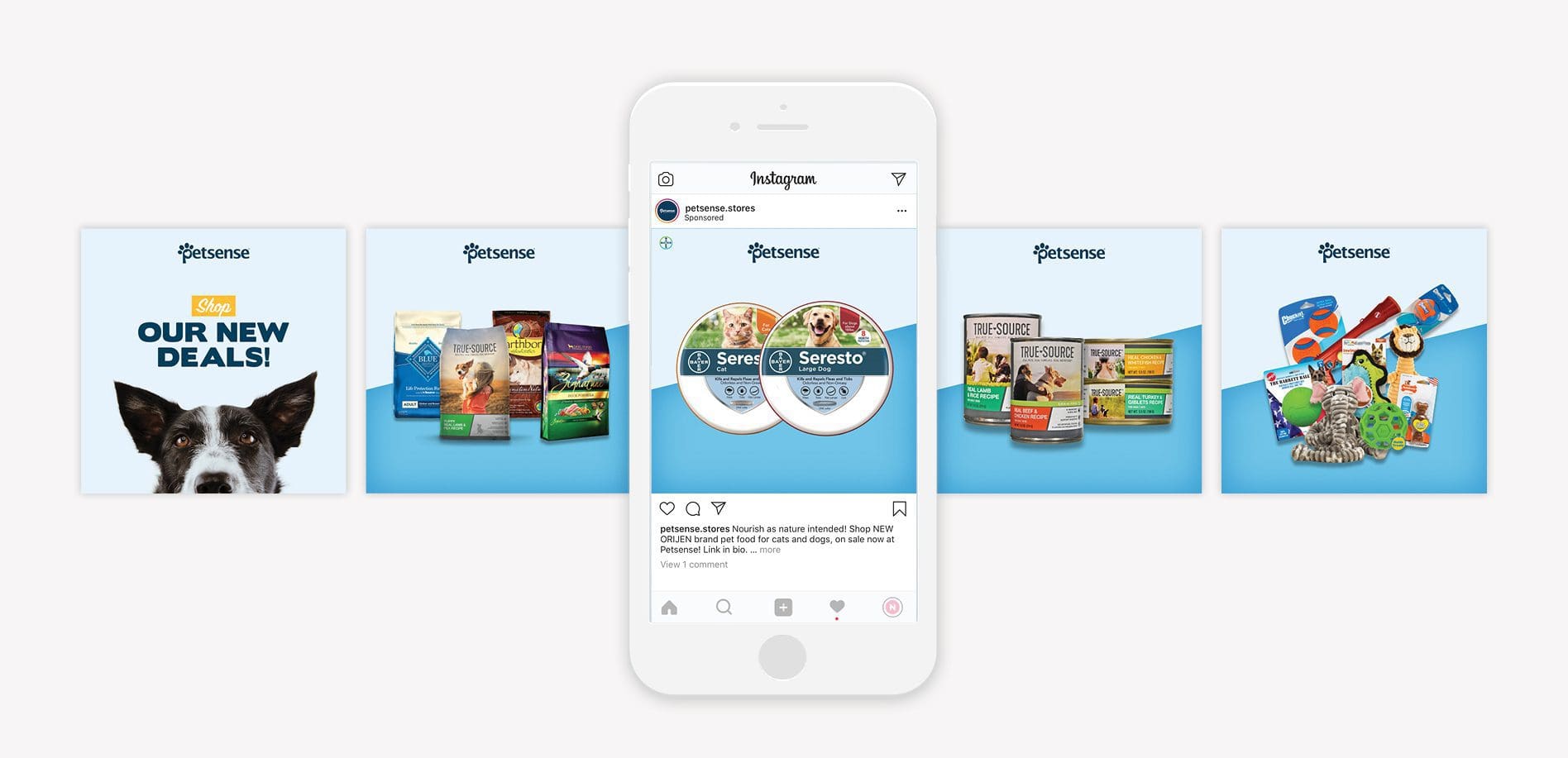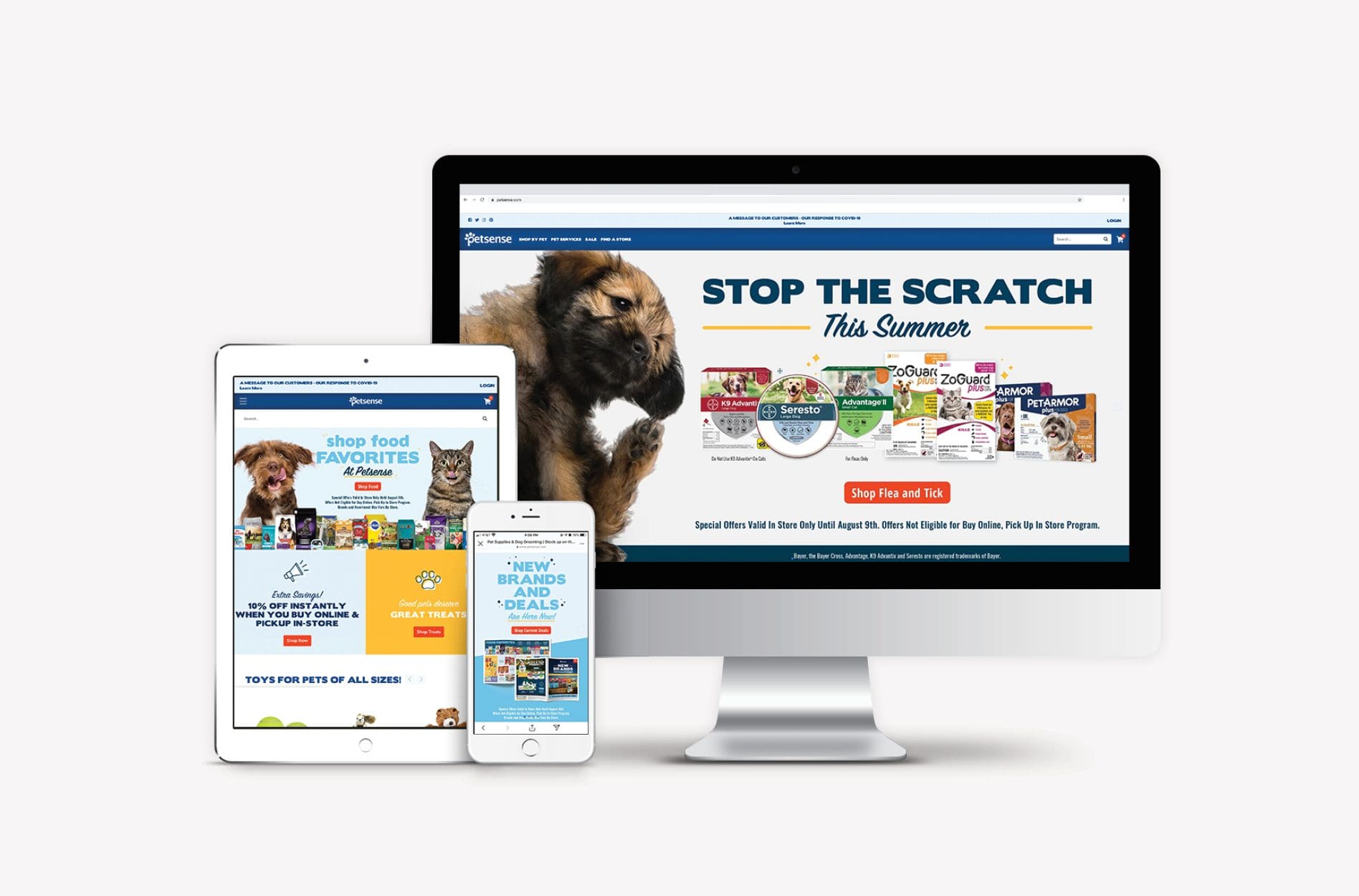 PARIS REGIONAL MEDICAL CENTER MARKETING STRATEGY AND GRAPHIC DESIGN
When
Paris Regional Medical Center
earned a trauma center designation, they wanted to shout it from the rooftops. Instead, they made the wise decision to ask the experts at Nice Branding Agency for the best way to spread the news.
Under our Brand Support service, we
designed a logo
to represent the Trinity of Designation, PRMC's three major areas of life-saving care: stroke, chest pain, and trauma. The logo features a different color block for each designation, the Eiffel Tower (a primary element of the main PRMC logo), and the star of Texas, all in the shape of a protective shield.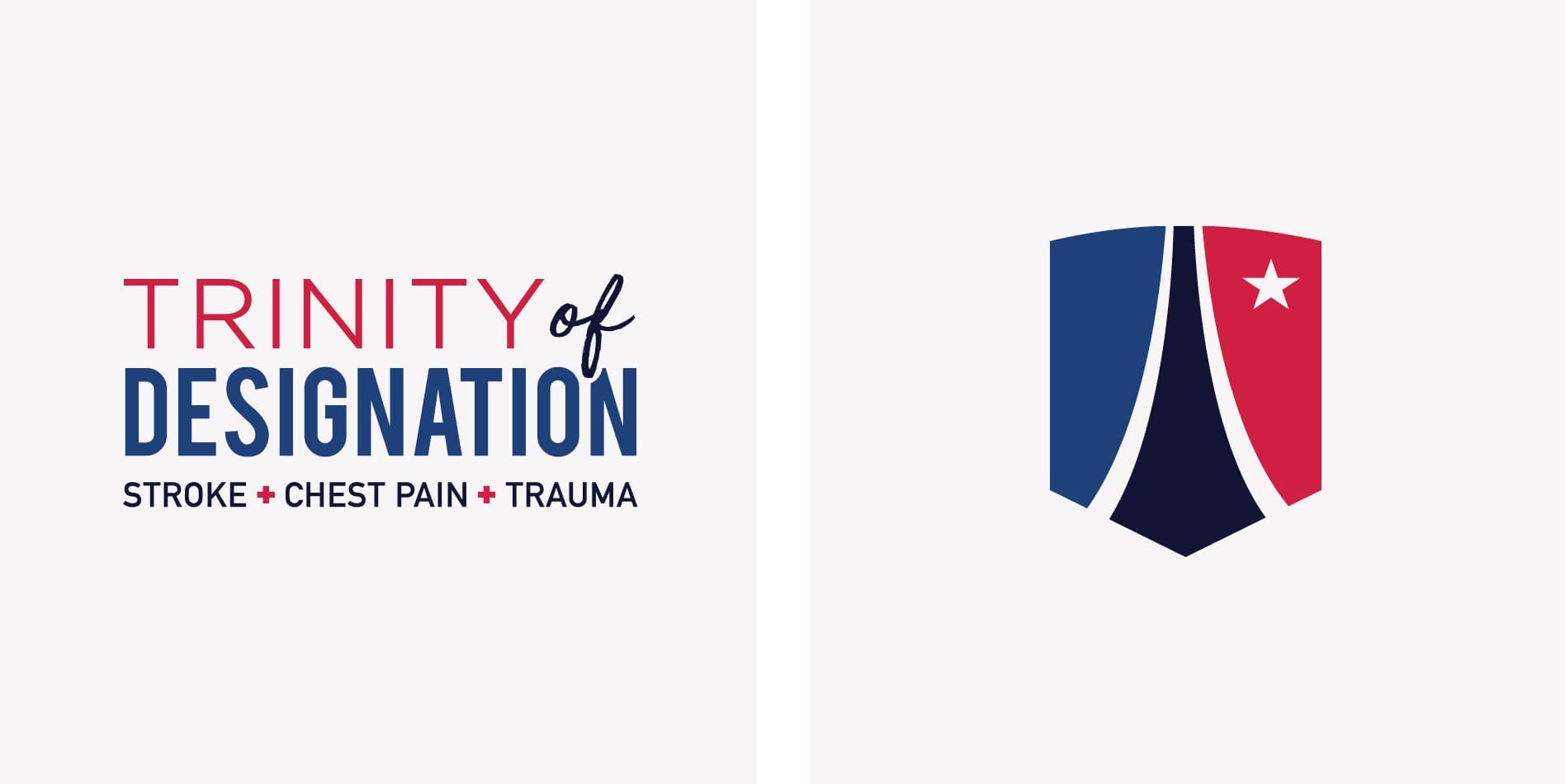 Rather than applauding themselves for earning the designation, PRMC wanted the messaging to focus on the true beneficiaries: the members of the community. And so, we made sure that every marketing asset featured big, compelling and impactful verbiage: "We didn't do it for the recognition. We did it for you."
That message and logo appear on a billboard and print advertisement, which would be placed in local publications, along with other marketing materials such as a one-sheet and social media graphics that our team designed.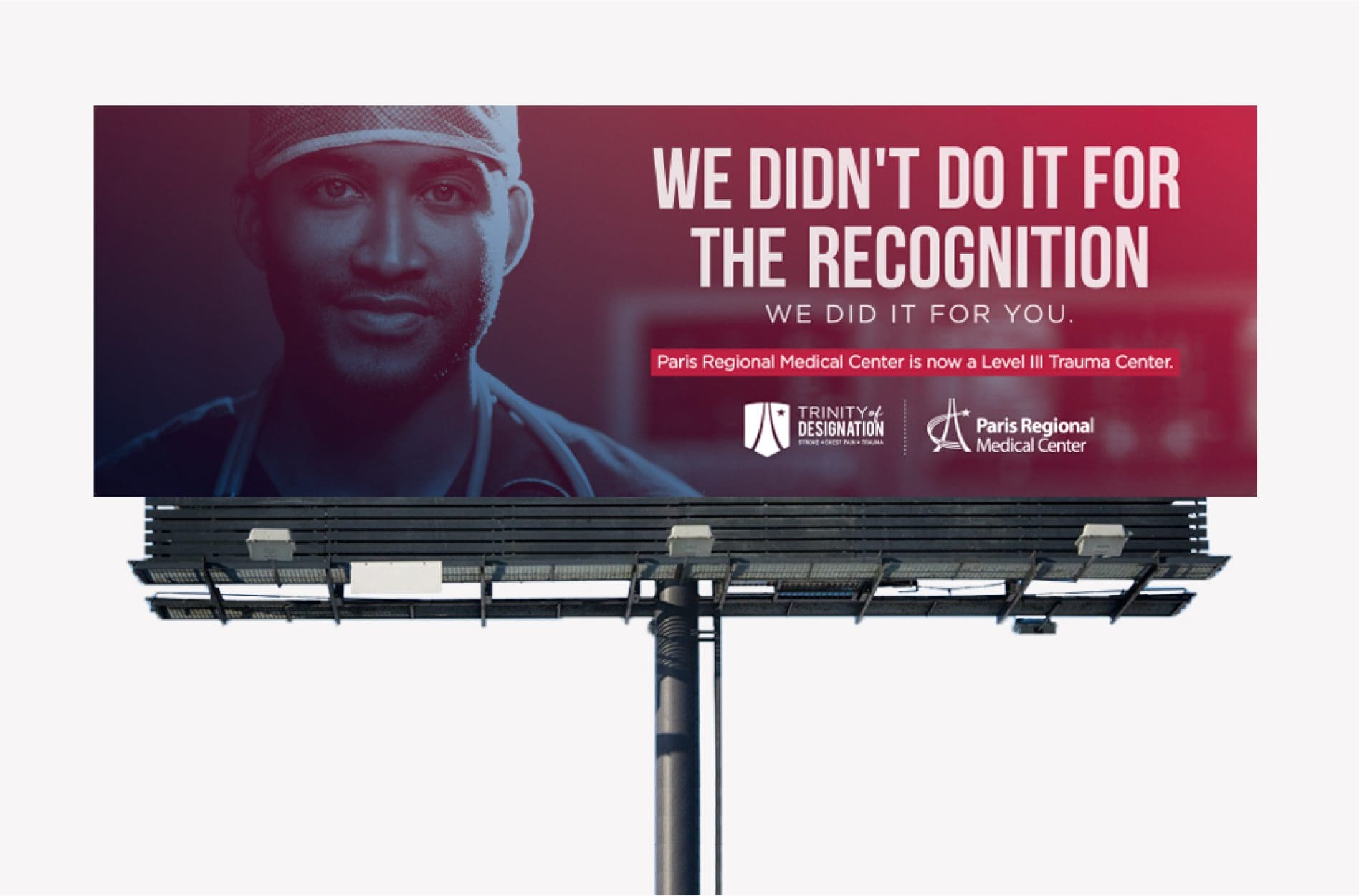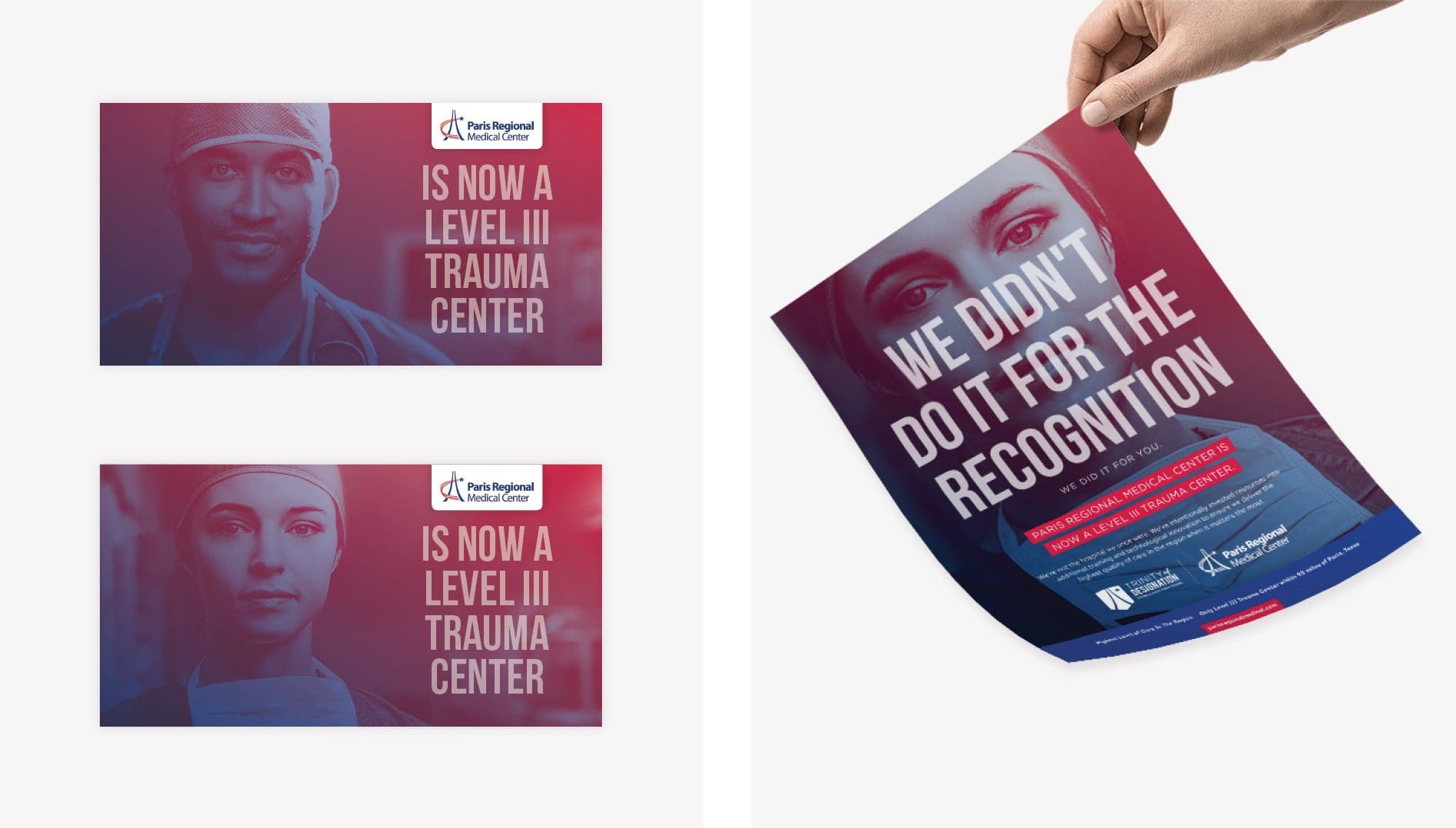 EMPOWER ELECTRIC MARKETING COLLATERAL
Empower Electric
, a service-oriented electrical firm in Nashville, Tennessee, was looking for brochures or printed pieces to support their recruitment efforts. The marketing collateral needed to speak directly to and resonate with high school students who may be interested in joining their training program.
Within our Brand Support, we developed a strategy for connecting with the target audience both visually and through attractive messaging. Then, we designed and developed an accordion-style
trifold brochure
that would fold to the shape of a square.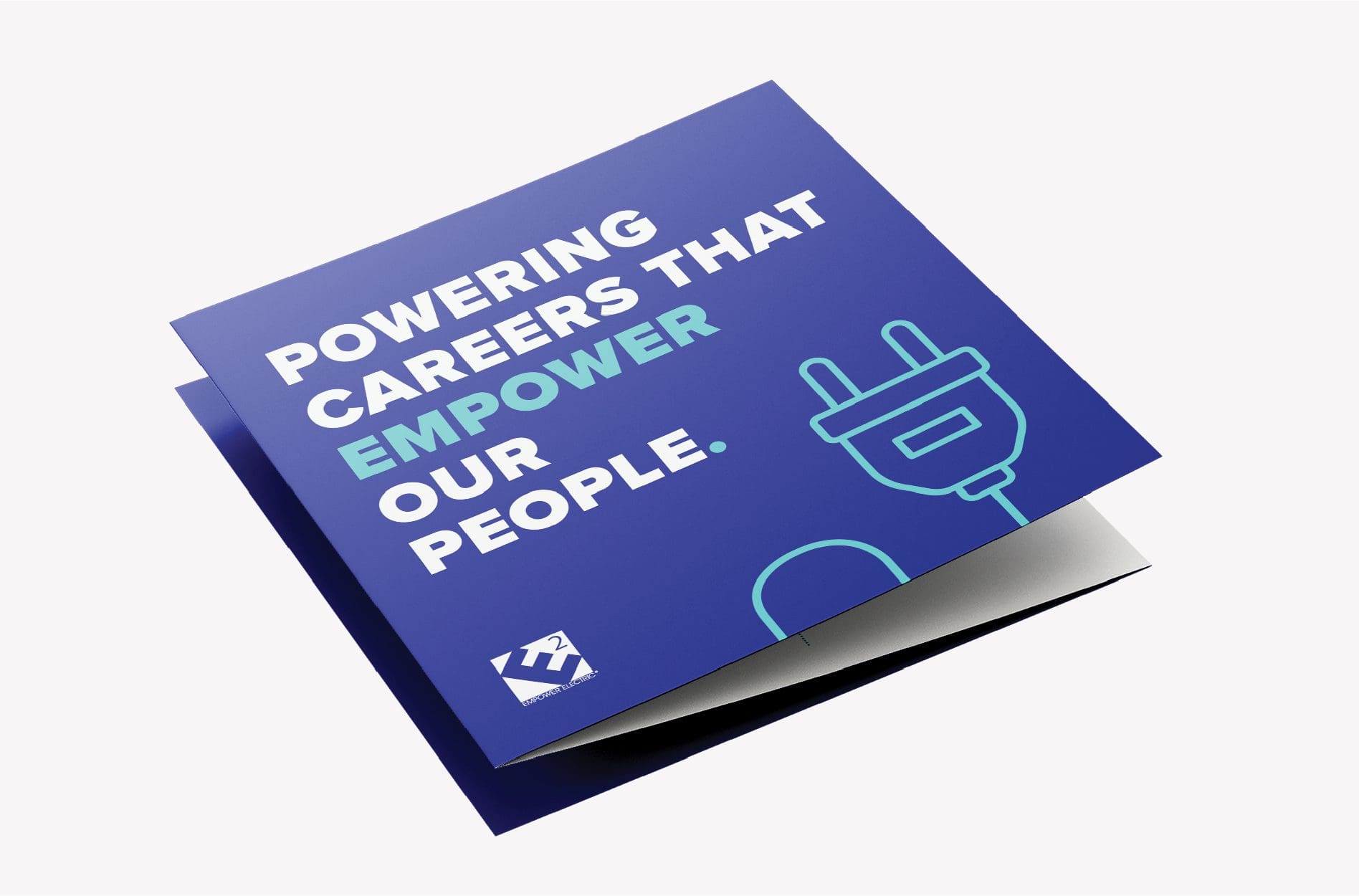 With bold colors, eye-catching graphics, and informative, yet relatable verbiage, we felt confident that the brochure would be easily understood by young people and pique their interest in working with Empower.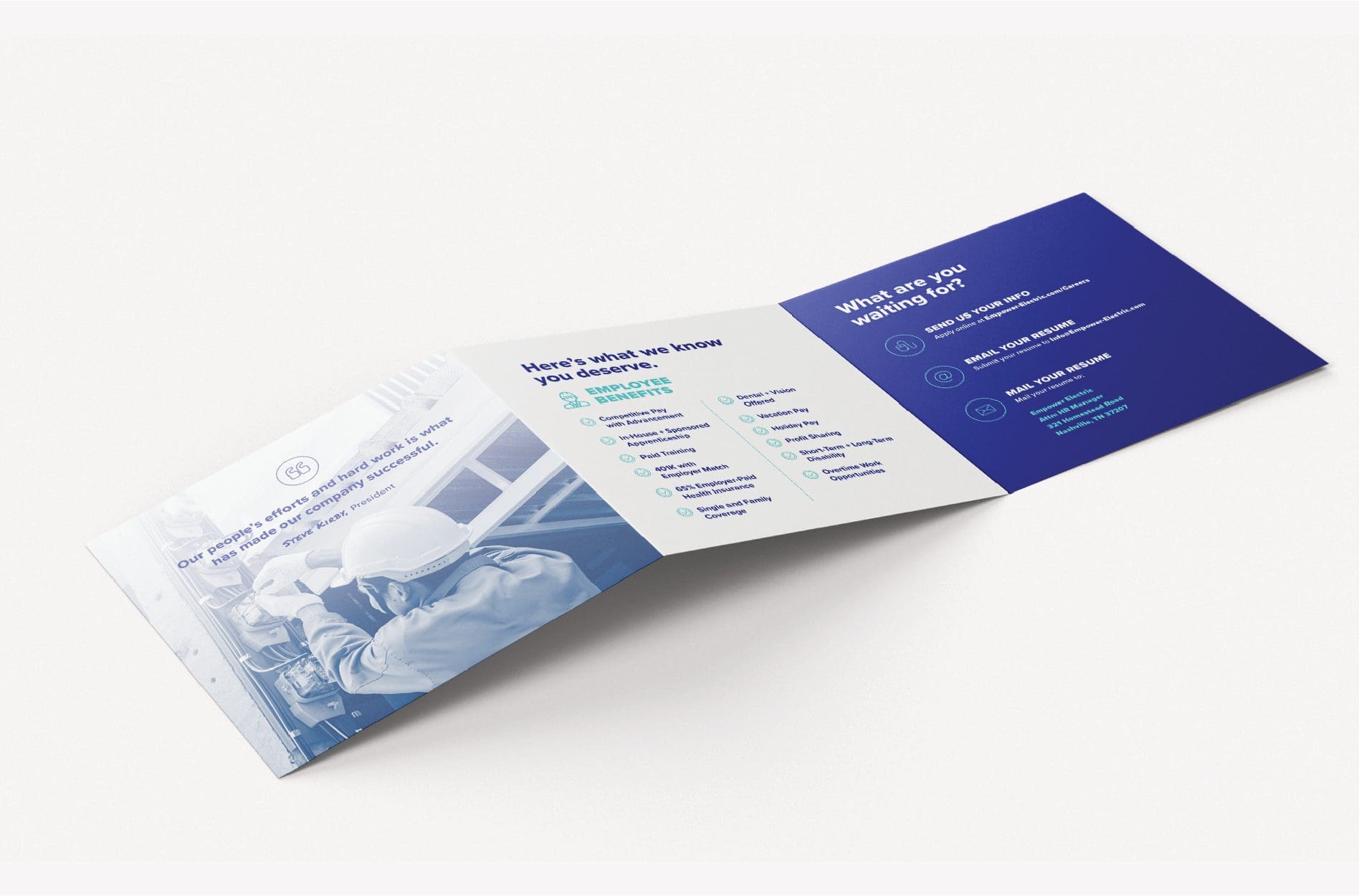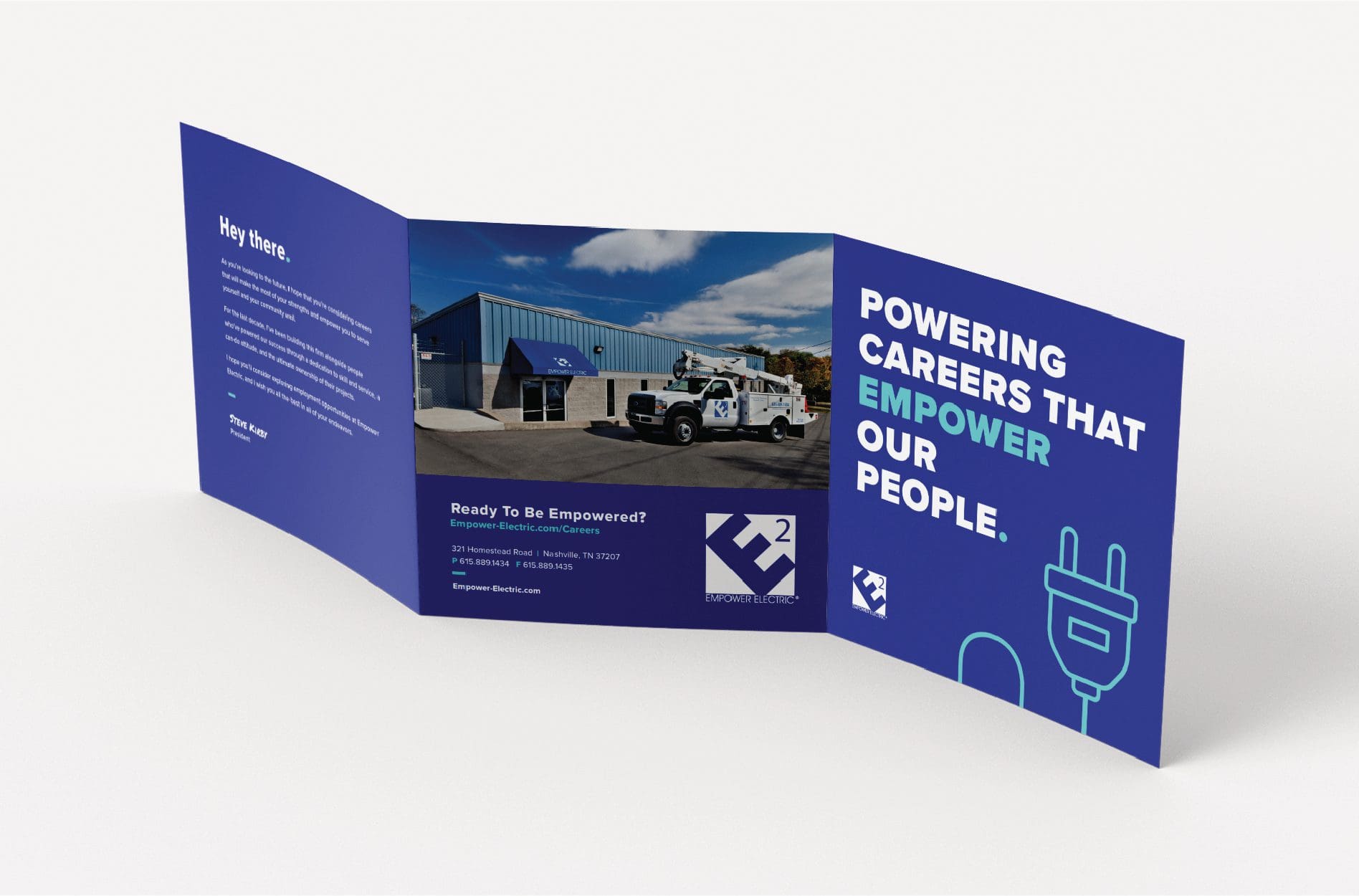 Have a design or marketing project in mind? Need an Hour Pack?
Let us know
how we can help your business.