Restaurant Branding Audit for BeaverTails Pastry
BeaverTails Pastry
, aka Queues de Castor, is a well-established purveyor of premium fried dough in Canada. Steeped in Canadian history and pop culture, BeaverTails
originated in 1978
and now operates more than 145 franchises and licensed locations in five countries — and counting. Even President Obama couldn't resist ditching his security detail to get a BeaverTail while in Canada. The BeaverTails' team has got it goin' on. So, why the need for branding from the Nice Girls?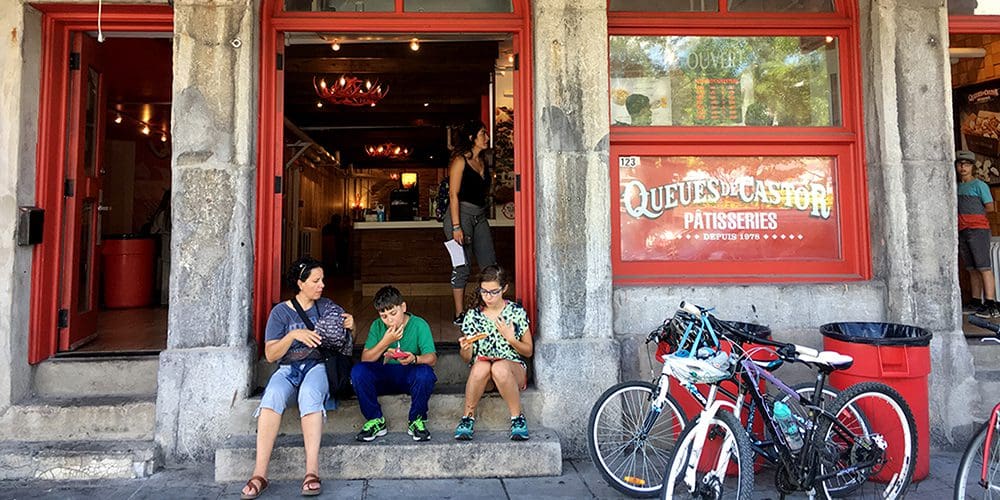 See, BeaverTails wants to expand its presence in the good ol' US of A, and they knew that teaming up with an American agency would help shed some light on how they should position their branding here in the US. Needless to say, when we were contacted by our soon-to-be client, we were eager (beavers) to jump right in. As we discussed the project, it became apparent that discovery consulting and a branding audit would be the perfect place to start the project. In order to determine the best direction for the brand to move forward, we needed to get to the heart of who they are and how they want to be perceived. We also needed to uncover whether their existing branding and messaging was resonating with their target market as intended. Our gracious clients insisted on hosting us at their Head Lodge in Montreal, so we packed our passports and hopped on a flight to Quebec.
Discovery Consulting
When we really need to get to the bottom of what's going on with a brand, a discovery consulting session is key. We often travel to our clients throughout the US (and in Canada!) to sit down face-to-face to have a heart-to-heart. These sessions are deep dives where we probe and probe until we get to the root of who you are and why you do what you do. It's cathartic and therapeutic, and it reveals things about your goals that you might have forgotten as you worked so hard to build your business. Practically speaking, we sit down with key stakeholders and decision makers to dig into the company's history, mission, vision and values, products or services, operations, marketing, branding, competition, target market, existing market, sales, company personality, goals, challenges, branding, and more (can you believe there could be "more"?!). With BeaverTails, our schedule included question and answer sessions at Head Lodge and field trips to see each of the different franchise models available to franchisees. At the corporate office, aka Head Lodge, we were greeted with an office space that's what dreams are made of. The space was open, yet super cozy, creative, yet organized, and emanated a certain feeling that something amazing was happening within those walls. And it was.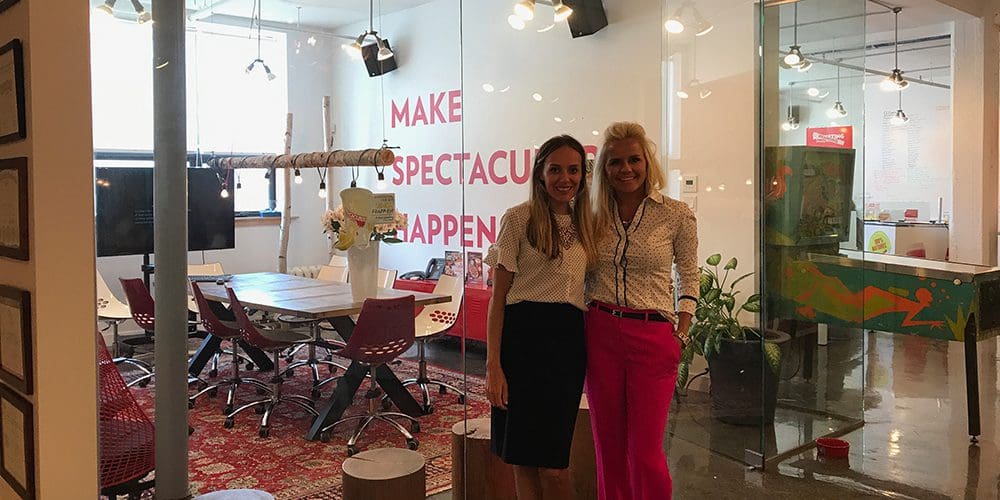 The BeaverTails team at Head Lodge was committed to branding, marketing, and on-boarding and assisting franchisees. They worked as a well-oiled machine, while keeping the mood light and fun. We loved them, and not just for the countless lattes they kept putting in front of us during our meetings. As we worked through the questions, we uncovered that the brand was built before the owners, our clients, Tina and Pino, took over. Incredibly design-savvy themselves, they wanted to modernize the company while respectfully keeping certain elements intact and retaining the brand awareness that BeaverTails Pastry had garnered over the years.
Getting to the Bottom of Beavertails Branding
We also learned that BeaverTails are not for everyone, everyday. They are more indulgent than your shopping mall pretzel bites, so they are really in a class of their own. BeaverTails are known for being a vehicle for engagements — yes, people propose over BeaverTails. All the time. Their top stores are found along boardwalks and in theme parks, and people generally associate the 'tails with places they are making memories. BeaverTails are a Canadian tradition.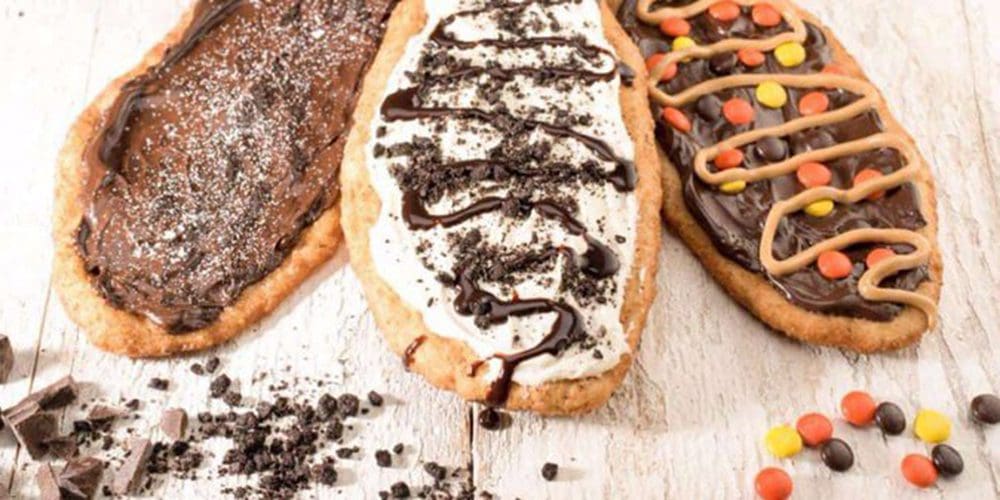 However, when we assessed the graphic design, imagery, environmental branding, and other brand support for BeaverTails, we saw that there were some areas that the team could tighten up. There wasn't a strong message in place that the brand support could align with, so that left some brand elements finding themselves slightly out of place. By helping our clients articulate the best part about their brand — the traditions that were made over their product — we were able to bring some clarity to the direction in which the brand should go.
Strategic Recommendations
We presented BeaverTails with a comprehensive presentation that conveyed our findings, and proposed next steps. Our suggested approach included Message Alignment, Brand Direction, Updated Lifestyle Imagery, and a Marketing Strategy that would ensure the newly aligned brand would reach customers (and potential franchisees!) where they are. We preached the importance of running every single element through the filter of the newly-aligned brand and suggested that small tweaks be made across the board to bring more cohesion to the brand. The BeaverTails branding team decided to take on some of the initiatives internally and to work with us on some of the heavy lifting in terms of brand alignment. From there, we moved into Brand Direction, where we created a couple options for the direction the brand could take. Once the direction was selected, we then put pen to paper (fingers to keyboard) to craft a custom message that included a slogan, elevator pitch, and long-form version of their brand in written format.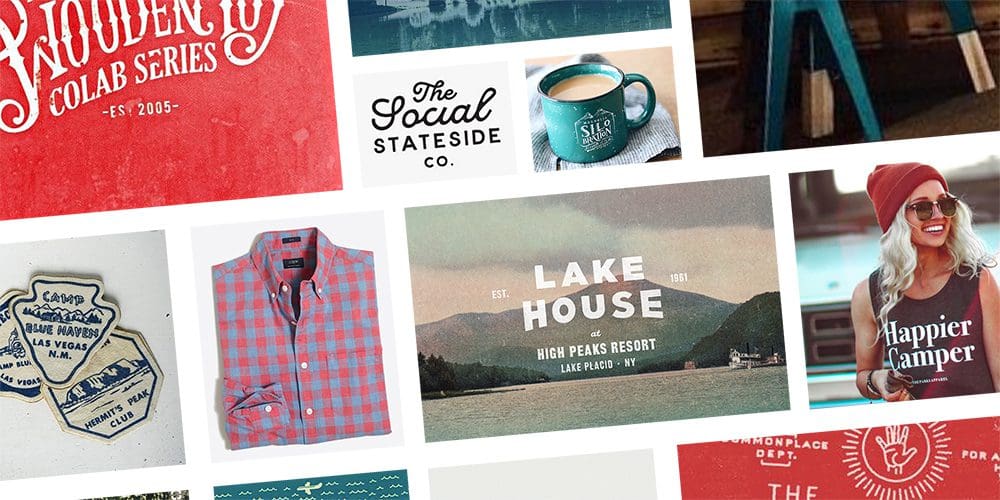 These two projects provided a roadmap for other branding initiatives and allowed the BeaverTails branding group to take it and run with it.
Wrapping Up
In case you can't tell, we absolutely
LOVED
working on this project. As Donald Miller once said, "It's hard to read the label when you're inside the bottle." It's so true. It's not easy to see what you need to do with your brand when you're so close to the company. Sometimes it takes an outside perspective to give you, well, perspective on your business and help set out a path forward. We were honored to be a part of that process for BeaverTails Pastry. If you're interested in learning more about our branding process or engaging in a brand audit to see where you need to go to improve your brand connection with customers, give us a call at
615-905-9936
.