Six Things the Nice Girls are Thankful For
It's the season of cozy sweaters, fall festivals, and some pumpkin spice and everything nice, but most importantly, it's a time of Thanksgiving. And who can resist an opportunity to take a second to appreciate all the amazing things that go on around us?At Nice Branding Agency, we believe that it's all about a thankful heart, y'all.
We wanna be the type of people who are obsessively grateful and acknowledge the opportunities that come our way.
And, of course, we love all of
our clients
and every project that comes through our inbox, but there are also special projects and clients that impact our personal growth and make our hearts skip a beat. So without further ado, here are six things that our team is thankful for this year.
A Tail of Thanks from Sam
There are so many things to be thankful for this season and being able to work with
my bestie
and the Nice Girls is at the tippy top of the list.
This year, we have been able to work on some pretty amazing projects, and I'm super thankful for all of the opportunities and challenges, and even the lessons learned. This post only has time for one entry per person on the "thankful for" list, so here goes.
I can say with certainty that I'm most thankful for the work we've been able to do for
BeaverTails Pastry
this year.
As BeaverTails started to make their way into the United States market, they reached out to us for help navigating the particular waters of the U.S. We took a trip to the BeaverTails HQ in Montreal and sat down with the owners to hash out exactly what their position should be as they continued to grow their Canadian company into the U.S.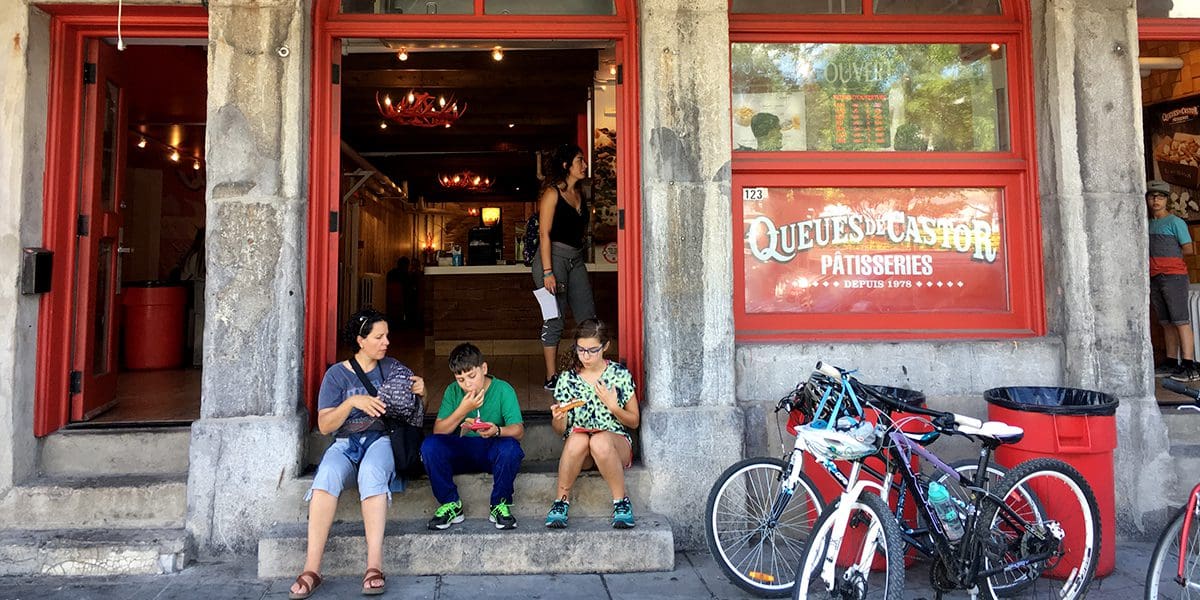 This project provided us with an opportunity to expand our reach into Canada. But more importantly, it allowed us to work with an amazing team at BeaverTails. They have already built something great, and we feel that they're 100% capable of carrying out the vision that we create for their brand in the US.
Plus, our clients took us on a full-on guided tour of Montreal, which was ah-mazing.
A Pizza of Sonya's Heart
My thankful project is
Valeo's Pizza
. Why am I thankful for this project? Restaurant branding, food photography, and there was pizza involved — need I say more?
But for reals, to see an existing brand evolve into something else through new branding and food photos gives me all the feels.
A couple of the gals from Nice Branding and I traveled to Kenosha, Wisconsin, to host a photo shoot for Valeo's. The day was filled with staging food pictures and lots of tasty menu items. If anyone ever tells you that work can't be fun, then you haven't spent a day with my clients and colleagues. Our day was filled with laughter and fun — and let's not forget that pizza was involved. Plus, our sweet clients made us Rice Krispie Treats… #score!
My other fav piece of the brand was designing the menu. It gave me the opportunity to incorporate the new brand fonts and food photography, and see it come together as a whole… all the heart eyes.
Another little gem that I worked on for this project was designing their kid's cup and having a hand in developing a menu illustration of their hero, Pepper the Pizza.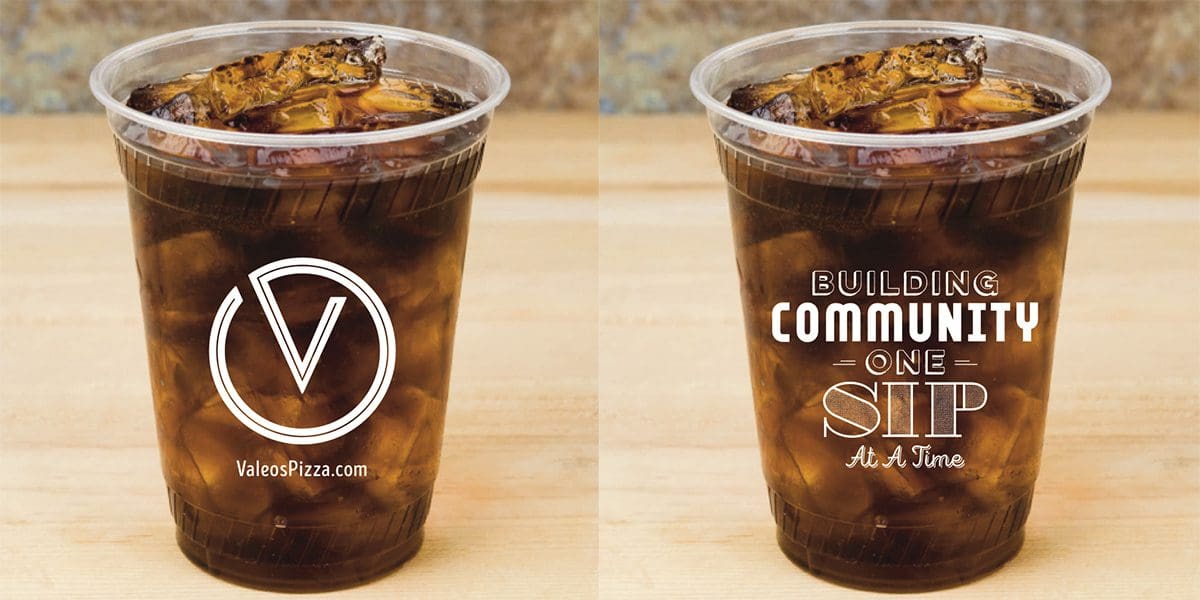 Amy's All About the Team
I can say truthfully at this point, I am so thankful for
the team that we have at Nice
. Each individual works hard, tries their best, and always has the best interest of others in mind. Each girl is truly suited for the role they are in and thriving in that role. That makes a huge difference.
For a while, I really dreaded coming to work in the Nashville office. I missed my
Lakeland girls
and the comfort of working with those that I had worked side-by-side with for so long. Building a team in Nashville meant new people coming in and out more often than I had been used to, and the comforts of those I had gone steady with for so long were missed. 
But, thankfully, the Nashville branding office is now thriving, and I'd rather work in the office than work anywhere else. That's a big shift that I am most thankful for this year.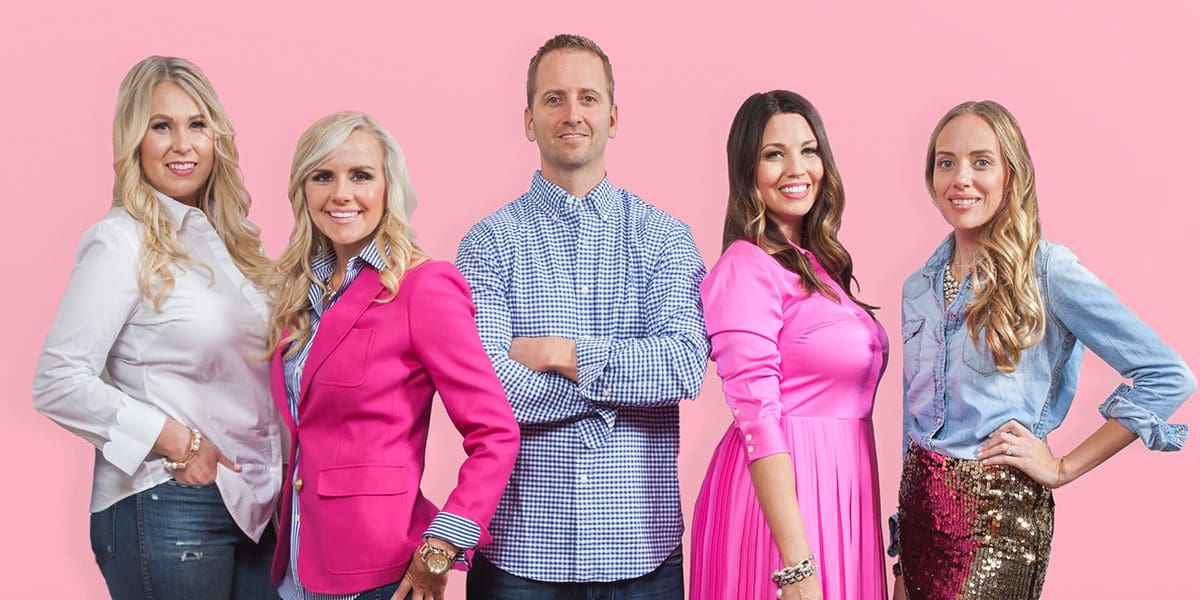 I'm truly grateful for the vibe that is in the Nashville office, which is completely owed to the girls who show up daily with a positive attitude and a caring spirit. As always, I'm grateful for the skill, flexibility, and sheer ingenuity that the Lakeland team provides, along with their willing spirit to connect to the Nashville office daily — and I'll
forever
wish that they will move to Nashville soon!
Cheers to Chelsea's Creativity + Love for Fashion
During my time at Nice Branding Agency, it seems that I've taken on the side title as the "Nice Stylist." When it comes to anything makeup or hair-related, or even picking out clothes for a photo shoot, you better believe that I'm involved in the conversation (what can I say… I
love
fashion).
One of our clients,
StyleNet
, needed a postcard designed to showcase one of their services.  We searched and searched for a stock image, but just couldn't find one that fully represented the brand. I was asked to step into the project and nail down the *perfect* photo to complete the postcard.
Cue my time to shine — I hit up one of my favorite beauty stores and selected products that represented the brand. Then, I got to host a little photo shoot to capture an image that could be used in our postcard design.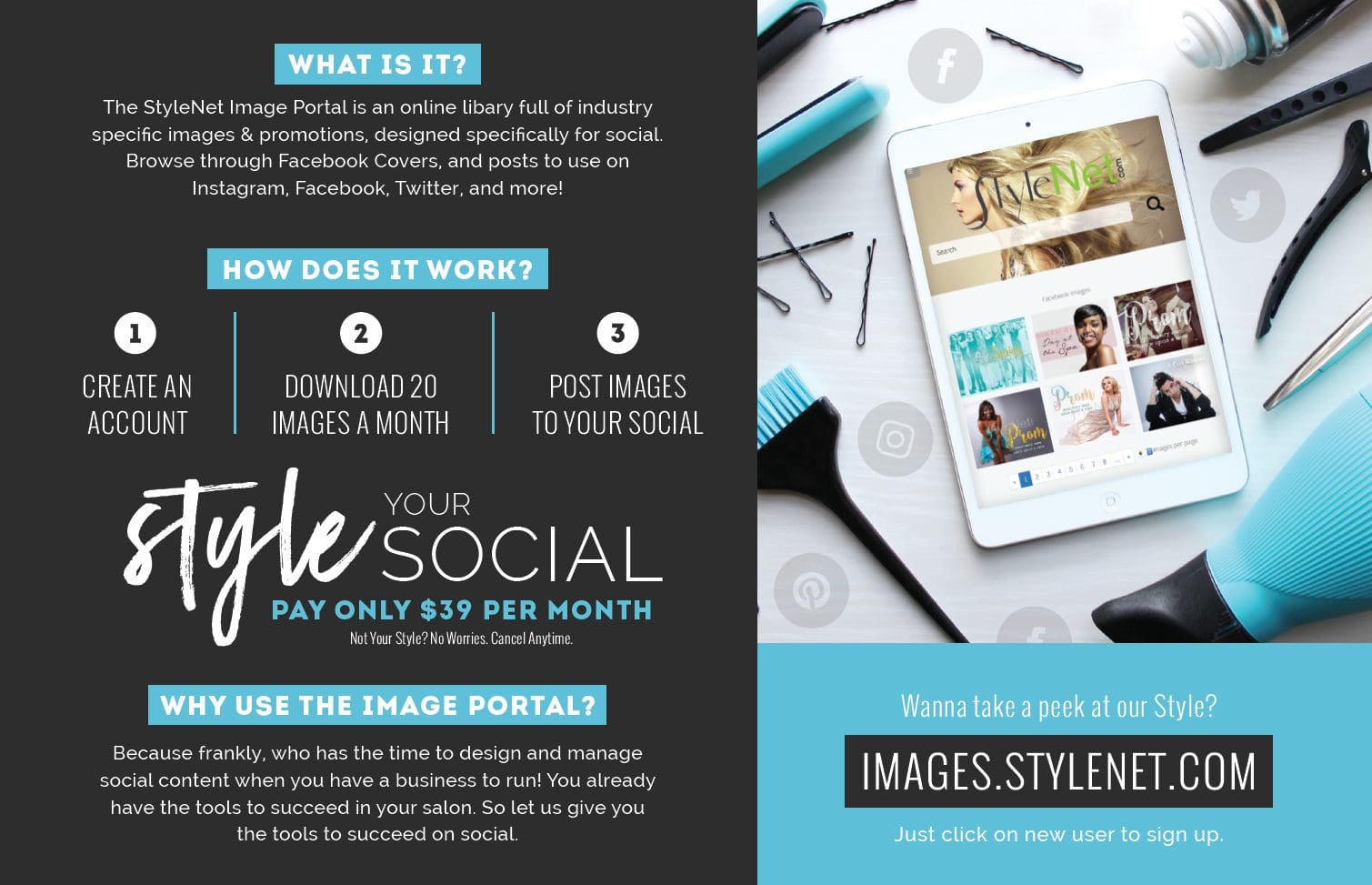 While this wasn't a crazy huge project, there's no denying that projects that involve your passions are definitely ones that make your work day a bit brighter. I'm so thankful for days where I can mix what I love into my job at Nice Branding Agency. It doesn't get much better than that.
Nichole's New Experiences in a New Role
I recently joined the team at Nice Branding Agency, and I'm so glad to be on board. Before joining the agency, my career started in the corporate world, which was great for that season, but in that setting, it's a slower pace, and you don't have the opportunity to work on
tons
of projects.
As a Nice Girl, I've enjoyed being a part of so many different projects of all shapes and sizes. I'm grateful for all of the new skills and insight that I've gained in such a short time.
I'm most thankful to be a part of an inspiring team that motivates me to be my best every day!
J'Lyn is Jazzed for Social Media
I joined the #NiceGirl team in May, and since day one, it's been a whirlwind of days filled to the brim with digital projects mixed with time working alongside my favorite gals. As a digital strategist, I get the opportunity to lead digital efforts for a variety of clients. Our team is focused on building strong, reputable social presences for our clients, so we can "wow" their customers and build trust in their brands.
One of my clients,
RCCH HealthCare Partners
, is made up of 16 different regional healthcare systems. Part of their social strategy is to build unity between the different hospitals and their employees since they are located all throughout the United States.
When I was first assigned to the account, I didn't anticipate that I would love working on this account. I thought, "How exciting can hospitals really get?"
As a
Grey's Anatomy
fan, I honestly should have known that there would be good stories coming out of these hospitals on a daily basis. Not dramatic stories… just ones that make your heart all warm inside.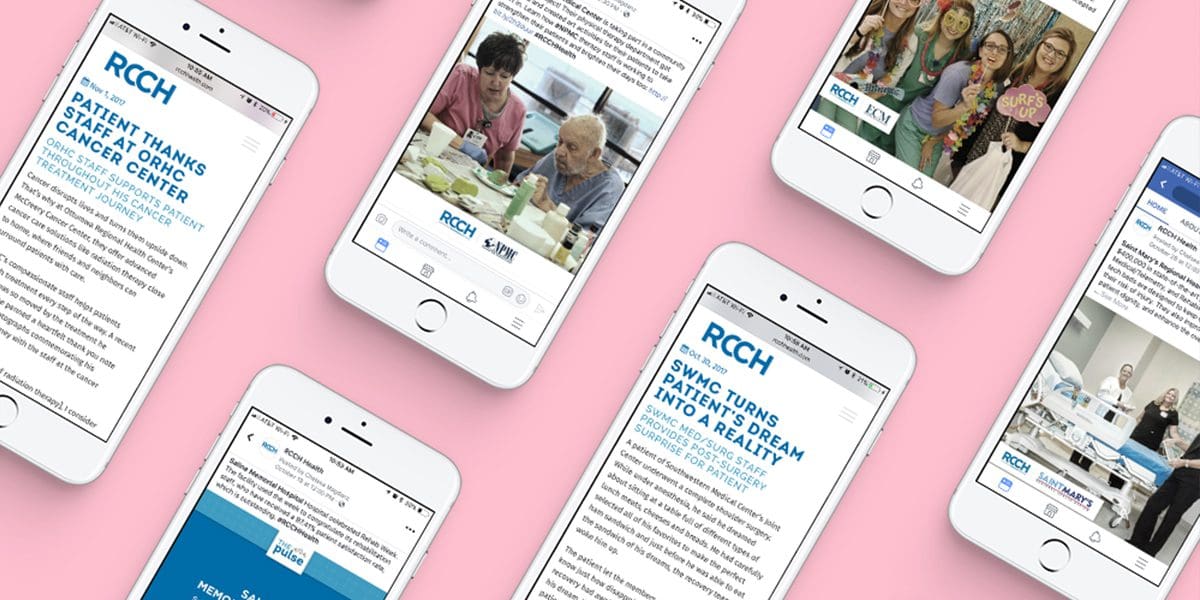 Team members at these hospitals go above and beyond to provide extraordinary care to their patients — day in and day out. And by golly, their employees are truly amazing. They do what they do because they're passionate about their jobs and improving lives by providing stellar care for their patients. And the best part is that I get the opportunity to bring these
care stories
to life and share them with the world. I really couldn't ask for more — thankful, thankful, thankful.
Our team at Nice Branding cherishes moments like this one, where we can hit "pause" and revel in the incredible memories and the opportunities that we get to be a part of. It will be 2018 before we know it, but in the meantime, we're going to keep on doing what we love and taking mental notes of the little things that happen in our days that we sure are thankful for. Thanks to all of our incredible clients (if you weren't mentioned, you better believe we still love working with you) for doing business with us and making our jobs worth coming to every day.
And if you want to be one of our clients, but haven't made the call yet,
holla at your Nice Branding Agency girls today
.