4 Tips for Leveraging Downtime to Level Up Your Business
For some, the global pandemic has catapulted their business into overdrive, and all resources are being thrown toward initiatives that are necessary in order to survive. For others, layoffs have dwindled the workforce and the remaining staff is strapped with the duties formerly done by others.
And then there's the third segment. 
Some businesses are stable, and able to spend the downtime assessing processes and procedures that have been continually swept under the rug due to a lack of time to focus.
For that third segment, and anyone else who's looking to leverage downtime, we've put together a guide that details things that can be done now to set your business up for success later.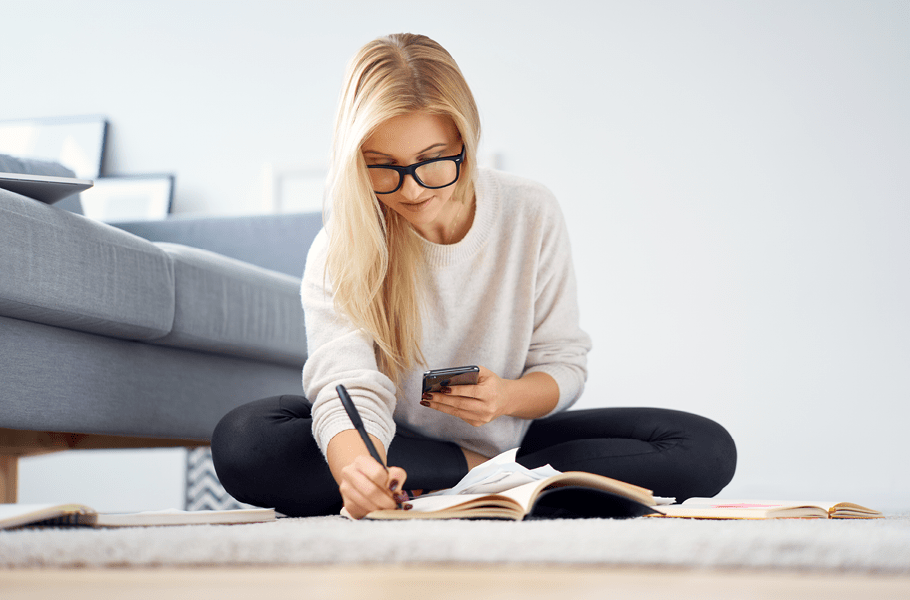 Develop Social Content + Build a Content Calendar
Keeping your social media presence up to par takes time and focus. Often, when you're in the weeds running a business, this work takes the back burner. Use your downtime to create a strategy for social media for your business.
Start by determining a goal for your social presence. What do you want people to do when they come across your profiles, and what is it you want to be known for? What platforms will you focus on? How many times per week will you post?
Then, develop social themes to help guide the types of content you will create, and the rotation of that content. For example, you may have themes of staff, services, culture, project spotlight, etc. 
Finally, write some social posts! Write content that supports your themes by creating social captions in your business' brand voice. And then create the art to align with the captions.
If you're finding this to be sort of tricky, you could consider the purchase of a Social Pack from Nice Branding Agency. Social Packs include 15 evergreen graphics with captions and hashtags. Contact us or simply head to our shop to purchase. 
Once you have all of your social content developed, sit down with a calendar and map out when you will deploy your content. Make sure you utilize a strategic rotation of the content around the themes you've established. Keep a regular cadence surrounding the time between your posts as well, so that the content you develop at this time can last you a while. 
Also to consider, if your posts aren't time sensitive, meaning they can be posted at any time in the calendar year, consider repeating them at later dates for secondary use. 
Many moons ago, our branding team wrote an article that provides additional guidance for the development of a social media content calendar in 4 easy steps. Give it a read before you get started.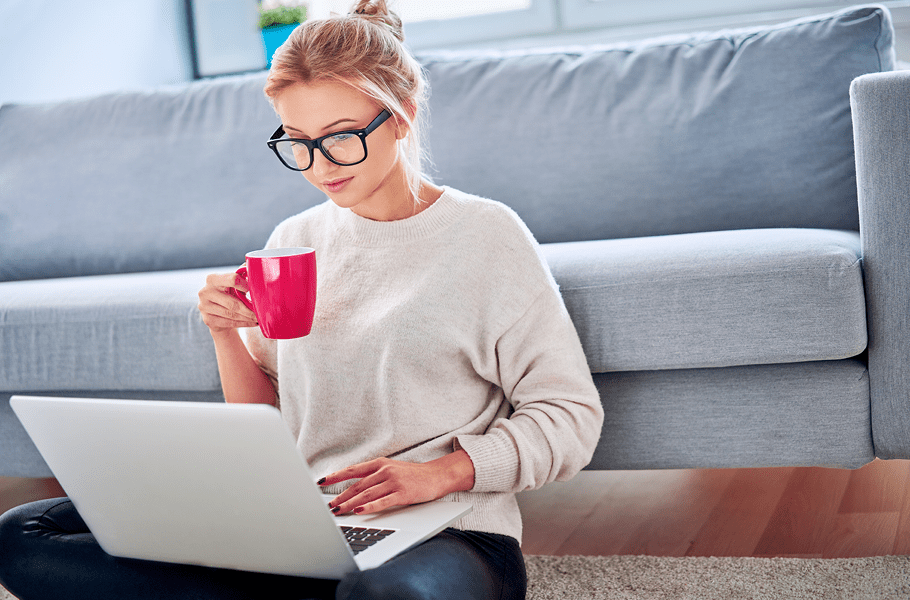 Audit Your Website
Now is a good time to assess how well your website is working for you. There are a few quick checks you can do yourself, and then some other things you might want to hire out.
First, can anyone who lands on your website have a firm grip on what you do and for who within the first 3 seconds of landing on your website? Donald Miller from Storybrand calls this the "grunt test." 
Next, do you have a clear call to action at the top right that aligns with your main goal for people who land on your site? And, as a matter of fact, those calls to action should be scattered throughout the website at key intervals. This way, when someone scrolls, they can get to you as soon as they're sold on whatever you're selling.
Another easy one to check is the responsiveness of your website. Can you view your website on a laptop and on a mobile phone without sacrificing the user experience, design, or functionality?
You can read all copy on the website and click every single button and link to ensure that there's nothing that needs to be updated. Take a journey through the website as a user would, and identify any disconnects.
Finally, SEO guru Neil Patel has a free tool that will perform an Search Engine Optimization audit on your website. It's great to run your site through this free checker. Most of the results will probably feel confusing to you if SEO isn't your thing, but if your site health is under 85 or you have any critical errors on your site, you should definitely reach out to a professional. 
DEVELOP A FEW BLOG ARTICLES
Speaking of SEO, another great thing you can do to boost both your business and your SEO is to develop some blog articles. Regularly publishing new content to your website has a few advantages, and now's the time to get some articles in your arsenal for future release. 

Start by defining key topics around terms that people would search the web to find your company. 
For example, if you are a travel agency, identify the top resorts you want to book. Then write an article about each one, providing information on the property that would be of interest to someone looking to book a stay. Alternately, choose destinations you want to book for your clients. Write articles that provide tips surrounding the top resorts in the area, best attractions, and things to do or not do at the location. 
Not only will this give you a plethora of fresh content to release over time, but it will set you up as a thought-leader, or the authority on the destination. 
Once they're written, publish them at regular intervals to reap the SEO benefits of a consistently updated site. 
Create Email Drip Campaigns
A drip campaign is a series of communication that deploys to a specific target at specific intervals. Many times, an email drip campaign is an automated series of emails that is triggered when a person takes a certain action. So, for example, you could deploy a drip campaign to anyone who enters their contact information on your website.
The purpose of the drip campaign is to stay in front of your target with valuable information, consistently, and without any action required on your end. And to (hopefully) convert them from a contact to a customer.
While you have some downtime, start to segment your different types of contacts. And then outline a strategy for reaching out to them on the regular. Work to outline drip campaigns that would support you, set a strategy for each campaign, outline the emails needed for each drip, get the emails designed, and then set up the automations. That way, when business is booming again, you'll have the strategy in place and ready to activate.
Two things: We have a blog that dives deeper into all things drip campaigns, so be sure to take a few minutes to read it. And give us a shout if you need help. 
Branding Bonus Points: Your Brand's Position
Although this isn't something we necessarily suggest you take on without professional assistance as the other to-do tips in this article, it may be a great time to consider the foundation of your brand. Defining the soul of your brand, getting to the heart of it, and setting some foundational branding elements in stone, such as a one-liner, brand attributes, and a visual direction, could be crucial for the survival of your business when the market shifts. 
If this piques your interest and you want to know more, head over to our website where we provide more insight on what foundational branding is and how it goes down. 
Stay Positive and Diligent
Downtime can be difficult for all the type-As out there running businesses and making magic happen all the time. Working through this list will not only give you something to do, but also streamline business moving forward when things pick up speed again. 
That said, we'll finish this here because we know you've got a lot of work to get to. So hop to it and let us know if you need any help!