What the Snapchat Spectacles
The world we live in has definitely made some serious progress over the last decade in the technology department. One of the latest advancements released today, known as Snapchat Spectacles —
ooh la la
— is already making a huge splash in the digital pool. What are they? WHY are they?
What are Snapchat Spectacles?
Simply a "toy," as described by Snap Inc. (what Snapchat renamed itself with the announcement of the spectacles). These Snapchat Spectacles look like a fairly basic pair of retro-lite, colorful sunglasses that are able to capture video in 10-second increments; and we predict these Snapchat Spectacles are going to be OK to wear when judged by fashionistas. Seriously speaking, if the iWatch, in all its nerdy glory can be considered fashionable, what can't be fashionable? These babies have a 115-degree lens on their right corner, a record button on the top side of the opposite corner, and a charging station inside the case. The Snapchat Spectacles record 10-second snippets of video, in increments that can be combined for up to 30 seconds of videos, and wirelessly sync to the Snapchat app on your phone to upload to your "story." At this time, it's not looking like they will be able to connect to anything else, such as your computer or tablet, or any other app.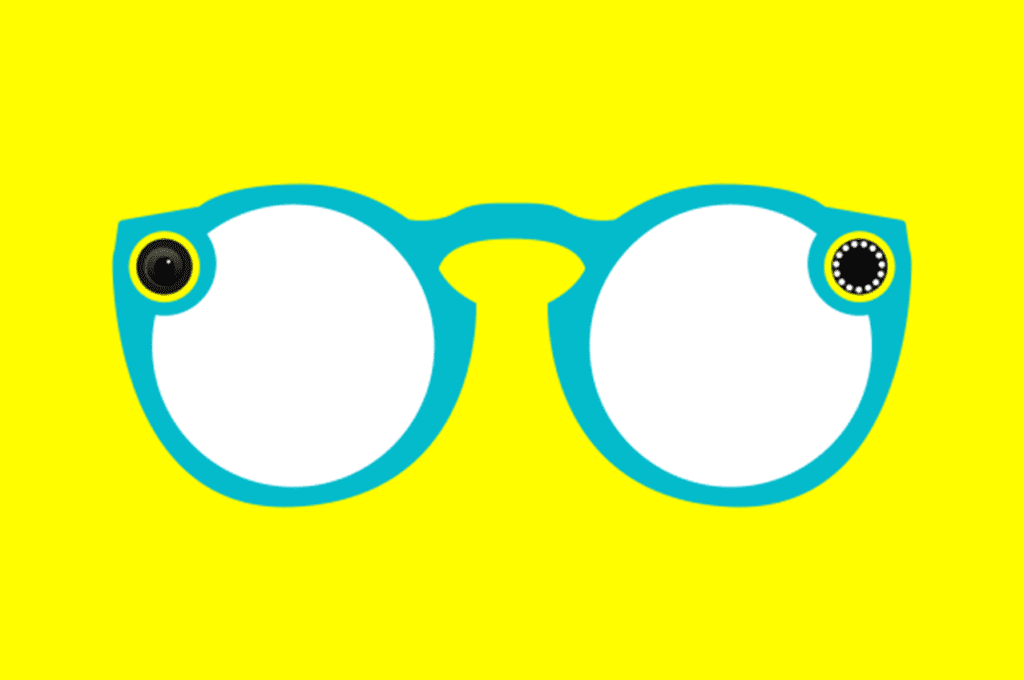 The Plus About Snapchat Spectacles
From the limited reports that have been released on the new camera glasses, the futuristic Snapchat Spectacles do an incredible job to simulate your natural point of view. What that means is the playback experience is literally like looking back at memories from the lens of your own eyes. Wowzers. What will they do next — fly a man to the moon?
Is There Anything Else Like Snapchat Spectacles?
So far, Snapchat Spectacles have been compared to the
Pivothead
wearable video glasses, as well as the
Google Glass
product (which basically, let's face it, failed). Good try, Google. We still heart you. However, Snap Inc.'s
CEO
Evan Spiegel
seems to really be trying to direct traffic away from that comparison, claiming that there is no attempt to create an augmented or virtual-reality opportunity with this hardware. Snapchat Spectacles simply are camera glasses, not "smart" glasses of any kind. Although we do kinda think they are smarter than our Ray-Bans. The stated starting price of the glasses is only $130. Can we get a GoFundMe stat?
Why Snapchat Spectacles?
Live streaming has become a very desired and quite popular aspect of social media in recent months, with the release of Facebook Live and the growing popularity of Snapchat. It seems that Snap Inc. is really looking to capitalize on that through Spectacles, appealing mostly to the younger generations, but also providing a potential marketing tool to a number of companies in various industries.
Seems like a fun little toy that has the ability to blast your every move to the entire world, right? Why not? What else do we have to do?
Snapchat Spectacles for Marketing?
Yes — we think so. Overall, Facebook still remains the most used social media platform. But while Facebook Live, primarily used by celebrities and major companies, is steadily increasing in users, it seems that Snapchat still remains the more popular "live" or "real-time" media outlet, engaging millions of daily participants. It's time to start maximizing your Snapchat Account now in preparation of the release of these things. Need help with that? Here's our
digits
. With a tool such as Snapchat Spectacles, businesses could have the ability to allow potential customers to see more, from an insider, firsthand point of view. They could be used to breathe new life into promotions, videos, commercials, product releases, announcements, or even daily social media updates. The options are really only limited by one's creativity.
Sign Nice Branding Agency Up for Snapchat Spectacles
So it's for you to decide; we're already on board! Is this new toy that has the potential to impact our outfits and stream our world for you? We are anxious and skeptical for the release of these spectacles. Who knows, maybe
Snap Inc
. will ship us a pair and let us test them out firsthand!
Hey, Evan Spiegel — We're talking to you!
Here's the catch (darn!): You will not be able to buy these off Amazon or Best Buy. In fact, you will be lucky to even know what city they will be sold in! Snap Inc. has chosen to sell this product in a way that reflects the nature of Snapchat: Now you see it, now you don't. The company will be placing what they are calling a "SnapBot" in unknown locations throughout the country, one at a time, where you can purchase the glasses for ONE DAY. The bot will then move to another location, only announced just before it arrives. Sure makes store-storming difficult, doesn't it? To track the SnapBot, here is a map and a countdown for the next location. https://www.youtube.com/watch?v=XqkOFLBSJR8