Client Testimonials from Branding Clients
As a top branding firm, our team builds brands for businesses of all shapes and sizes. 
For some businesses, it's necessary to focus on the most crucial brand elements in order to save money at the start. And that's OK. Any investment you can make in branding is a good idea.
At Nice Branding Agency, we're passionate about making a big impact with respect to our clients' budgets. Great branding can make a big difference for your bottom line no matter what you can invest at the beginning.
If you're interested in our packages and the different investment levels we offer, check out our
branding packages
.
We've had the opportunity to work with an array of clients in different industries and we're proud to share some of their positive feedback regarding our top branding firm. 
SUPER SUDS
Super Suds
is a Texas-based car wash company that wanted a logo update that would be easy to embroider on employee attire and other similar applications. We set out to simplify their existing logo so it would be legible and attractive in every instance.
For the logo update, our branding firm worked to refine the existing design and keep the same energy it held. We removed the background design element for simplification purposes and changed the secondary sans serif font into a more professional, legible font that still had the playful feeling of the original. We also cleaned up around some of the letters and cut down on the layers of design.
We created two versions of the final logo design. One had bubbles around the letters and the other did not. The latter could be embroidered more easily.
This is what our client thought about the logo update: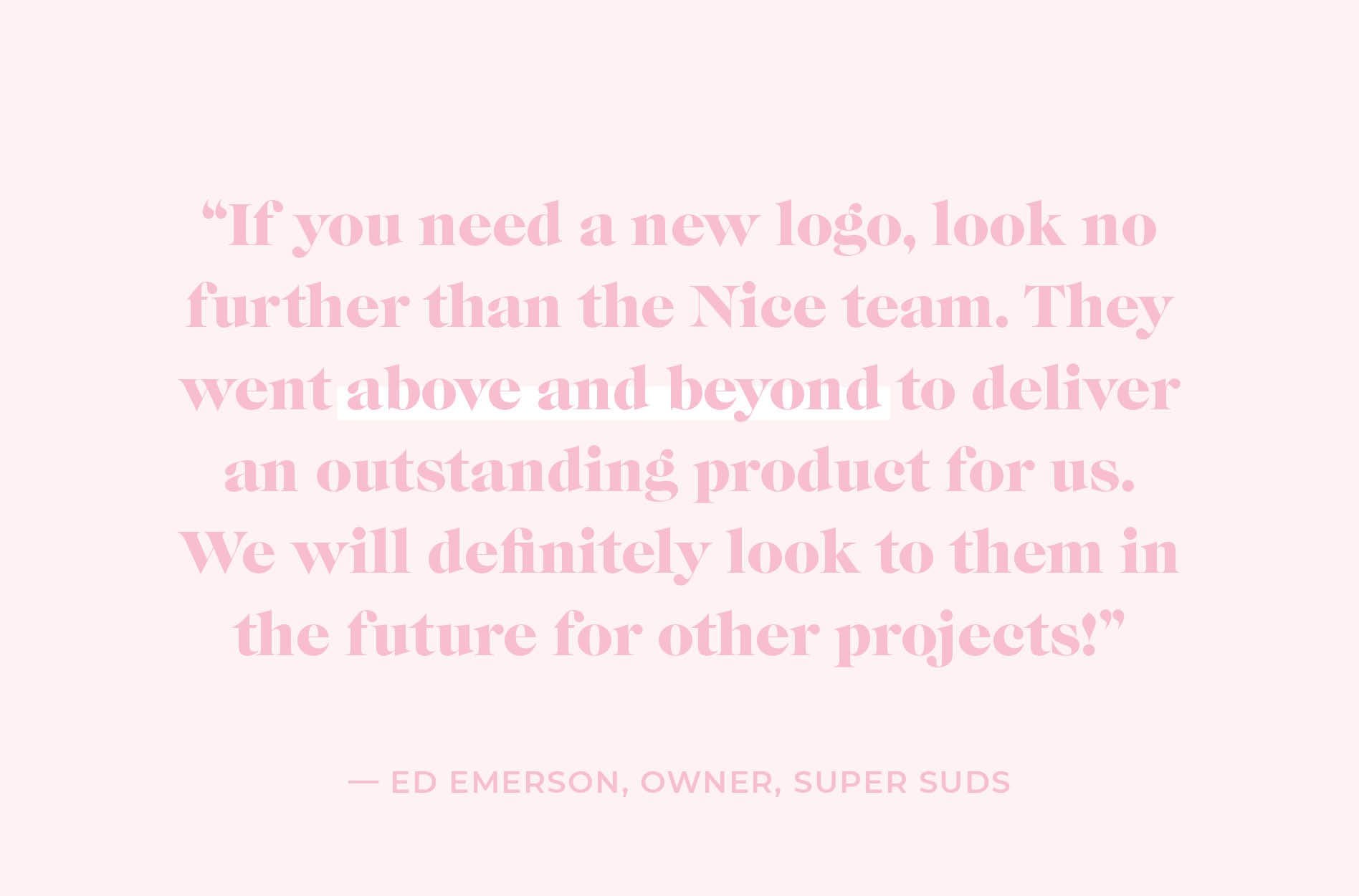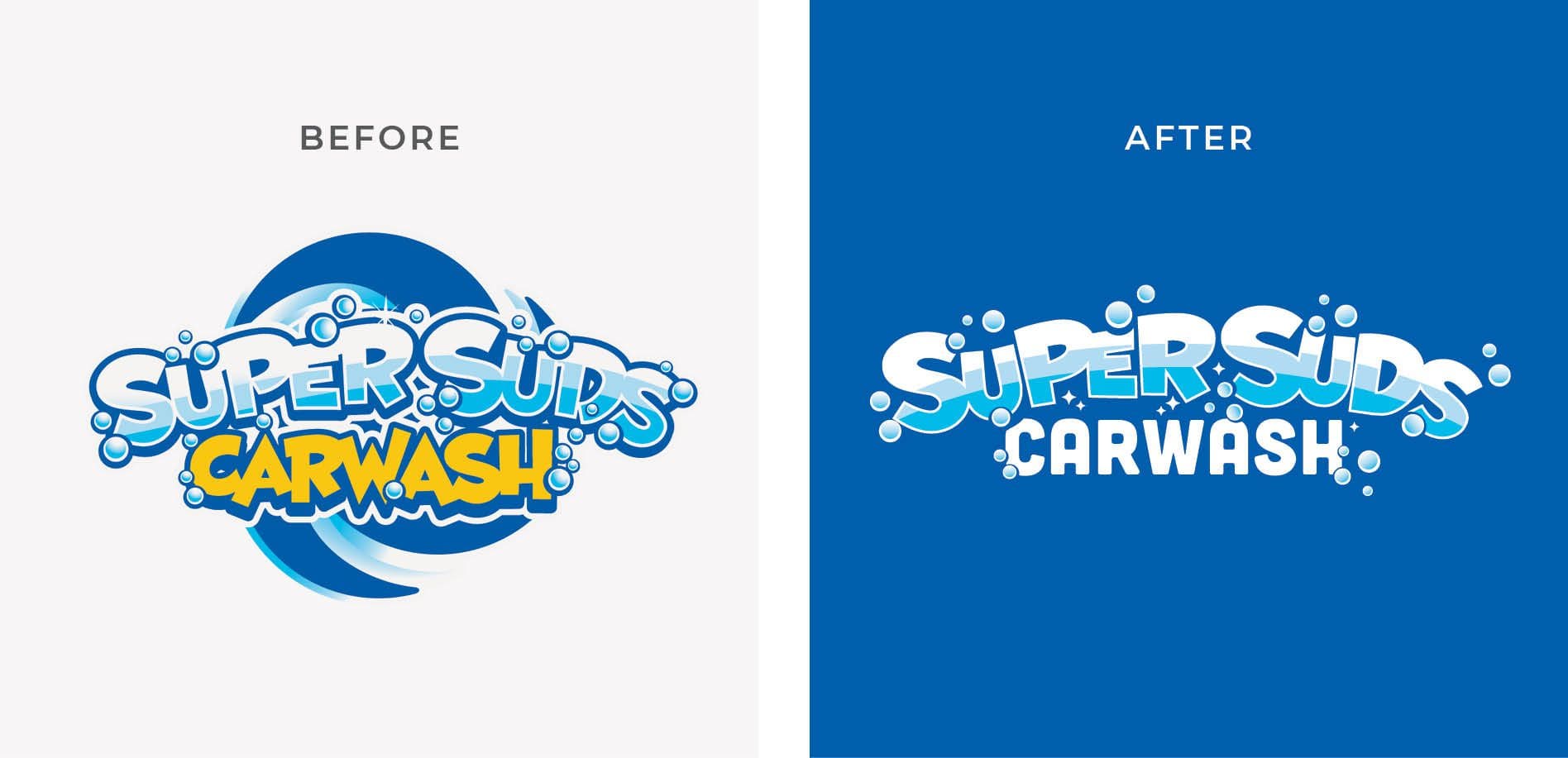 THE SAND BARRE
Our clients at
The Sand Barre
came to the top branding firm for branding assistance before opening their new barre fitness studio. They knew the importance of branding the business well from the start and asked us to help put their best foot forward from a visual perspective.
They hired our team to establish their brand direction and we presented them with three varying brand boards that could serve as the basis for the visual direction. They selected one of the proposed directions, and then we moved on to a logo design project and other brand support design projects, including corporate stationery and promotional flyers.
Here is what The Sand Barre had to say about their new brand: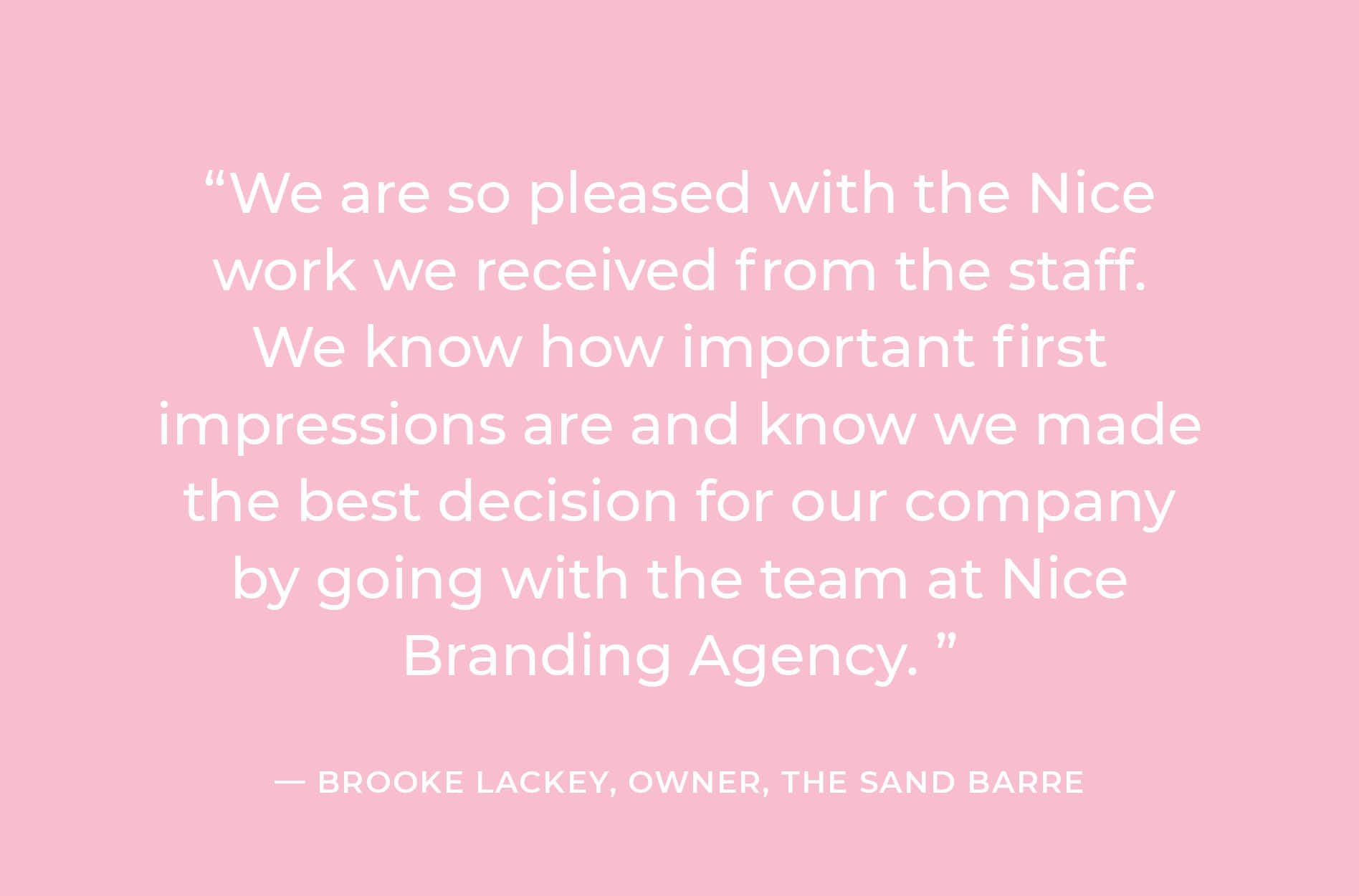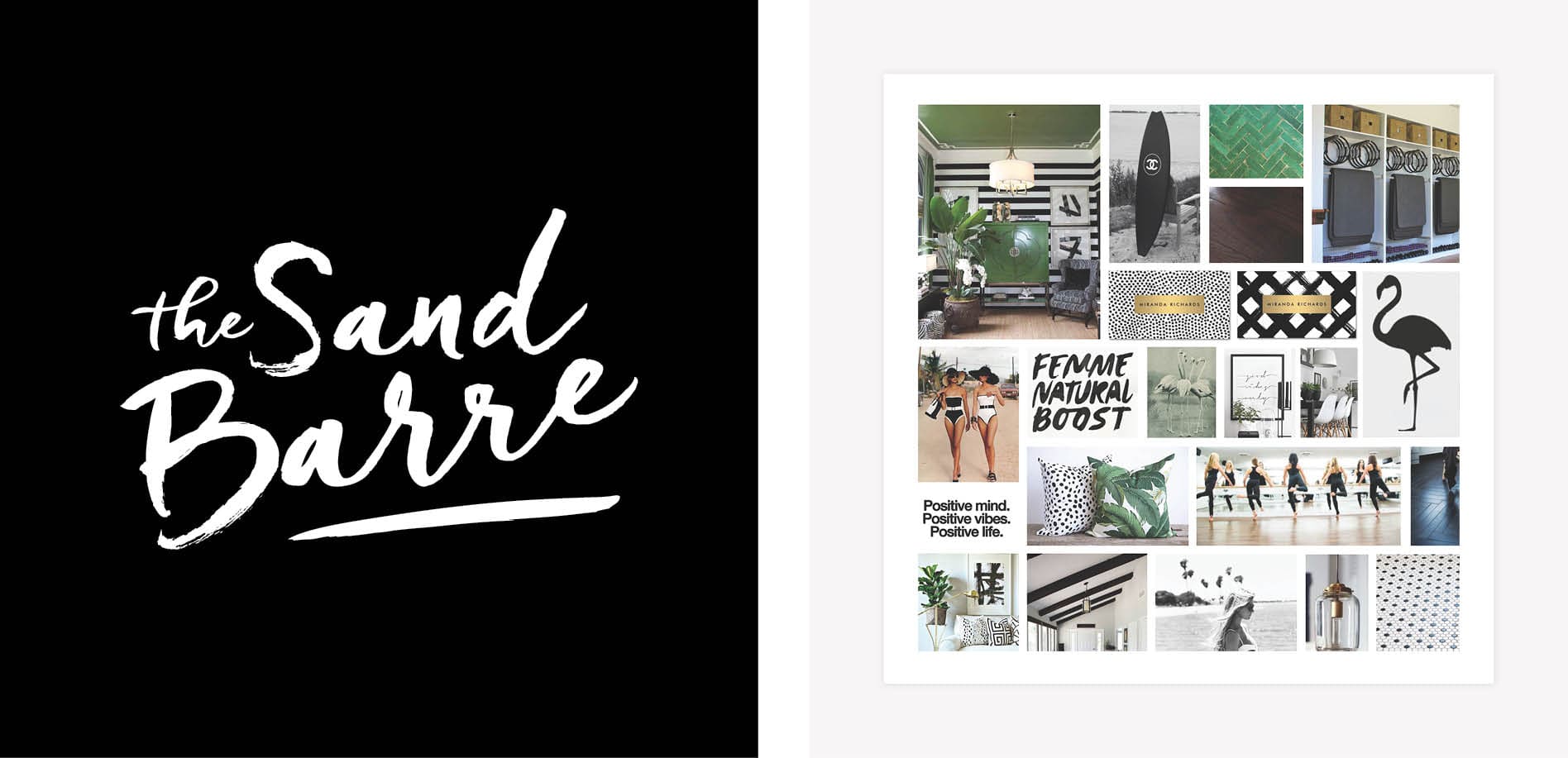 KEITH WILLIAMS AND ASSOCIATES
Keith Williams and Associates is a company that audits Medicare cost reports for Critical Access Hospitals so they can minimize risk and maximize their reimbursements each year. Keith approached Nice Branding Agency looking to build a strong website with cohesive branding that could get him the target clients he was seeking.
He had an existing brand, so we carefully reviewed what was and wasn't working for him, and then updated his logo design into a more professional, attractive, and meaningful logo. We also designed a professional stationery package to give his correspondence an elevated look.
We also had the opportunity to build him a new website, which we filled with compelling copy, imagery, and calls to action to convert visitors to new clients. 
Here is what he said about the branding project: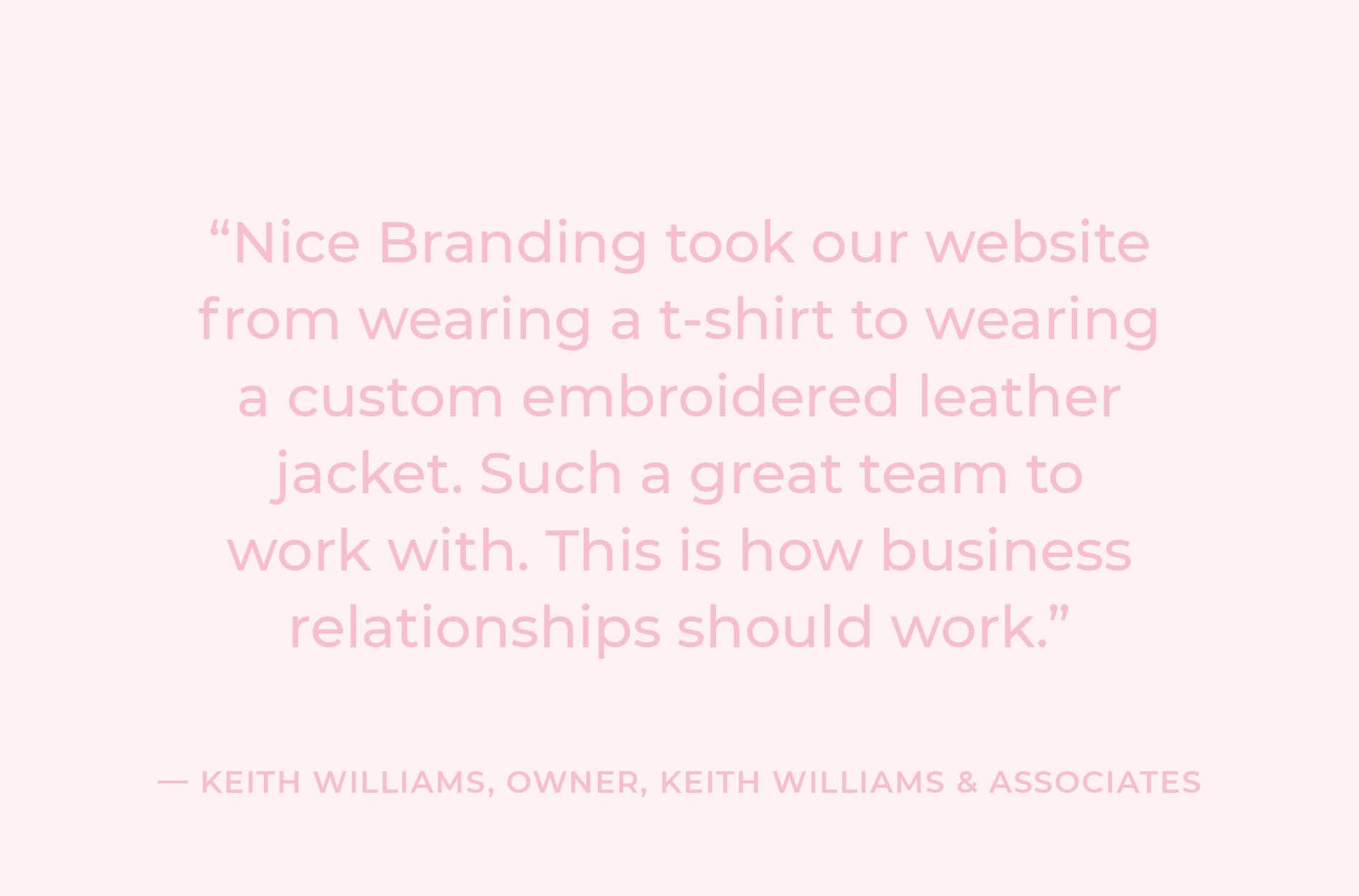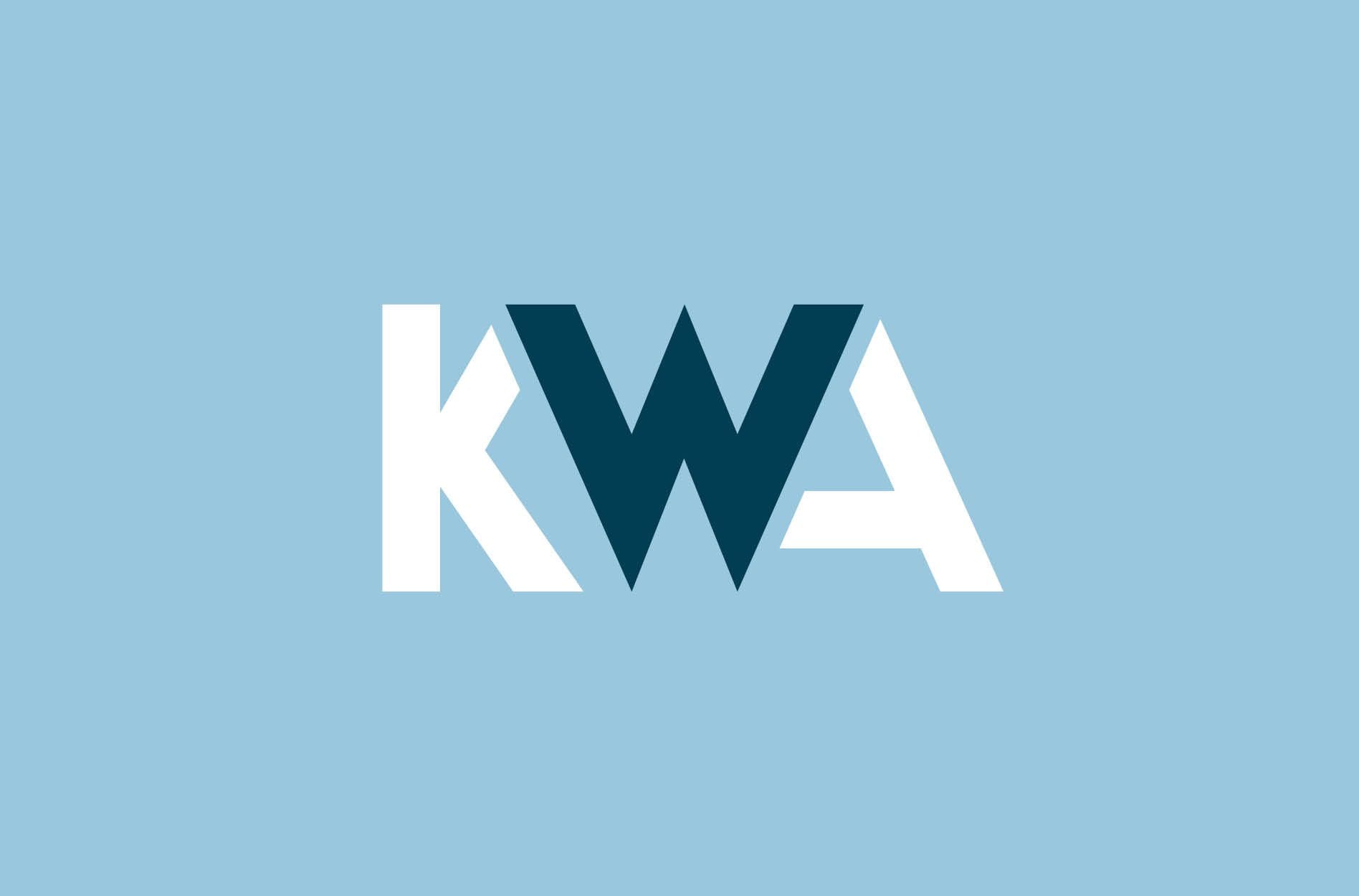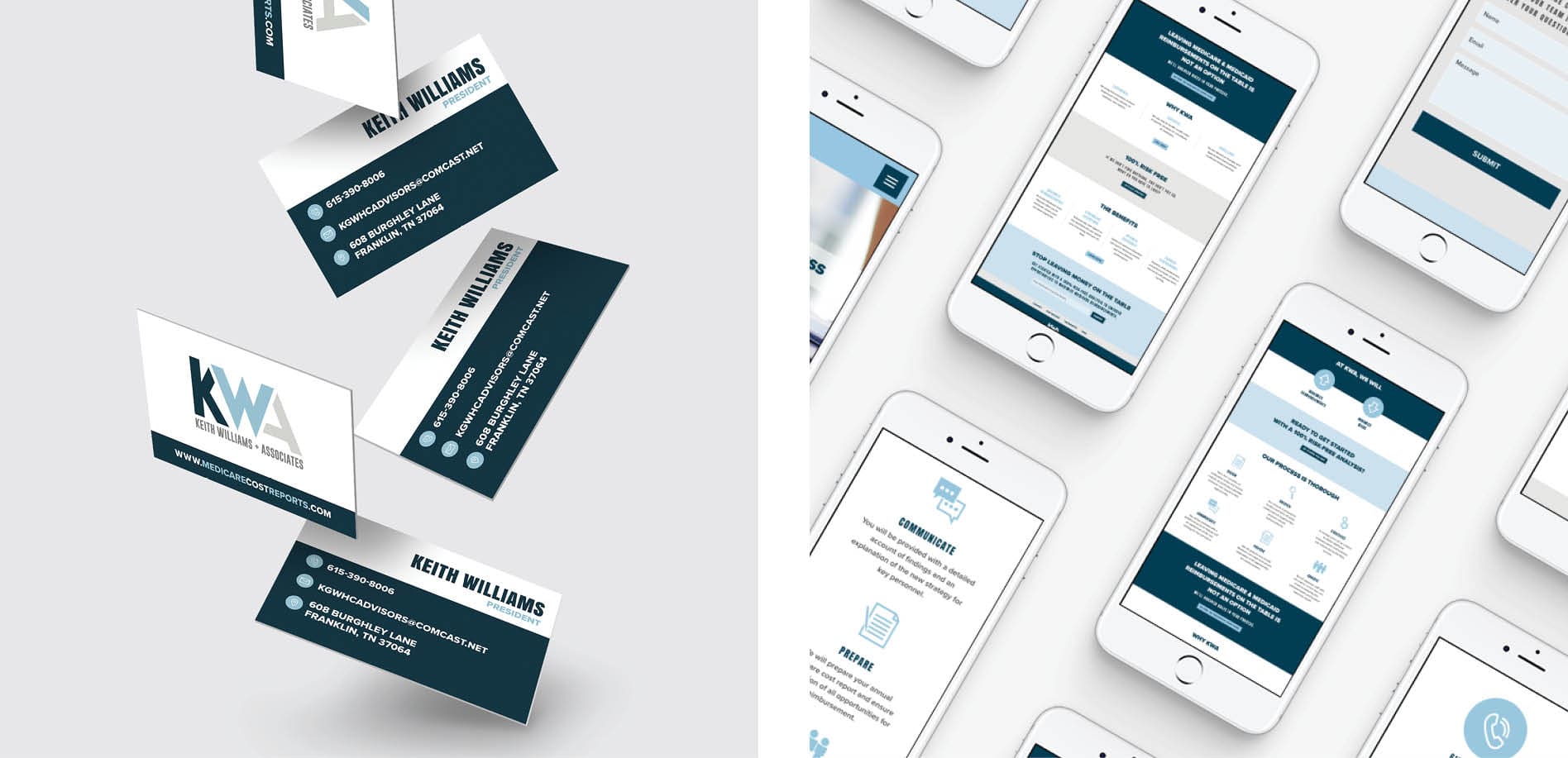 OHANA POOLS
Our clients at
Ohana Pools
in Lakeland, Florida wanted to update the brand image for their swimming pool service and maintenance company. They recognized the importance of professional branding that would set them apart in their competitive market.
We started out with a logo design project for Ohana because a logo is the face of your company. It's on everything and it's crucial to get it right.
The final logo they selected has a turtle shell in place of the "O." Ohana means family and closeness. We used a bold sans serif font to make "pools" stand out in the logo so the industry the company served was crystal clear.
After the logo was completed, our top branding firm had the opportunity to work on brand support, including corporate stationery, truck designs, and a website.
The single-page website we designed and built showcased their brand visuals and organized their services, maintenance, FAQs, and contact information in a way that is easy for the viewer to navigate.
Our branding work helped establish Ohana Pools as a professional, trustworthy business in a crowded market, and has contributed to its continued growth.
Here's what Ohana Pools had to say about working with our team:
We started a new business this year and chose Nice Branding to help us create our brand. The Nice girls did not disappoint! They helped us achieve a look that really represents us and the image we wanted to portray—professionalism, but still fresh, fun, and a little different from the others! 

The team was always on point to answer any questions and offer really great advice. We look forward to working with the Nice girls in the future as we continue to grow our business!

Danielle Moses

Owner, Ohana Pools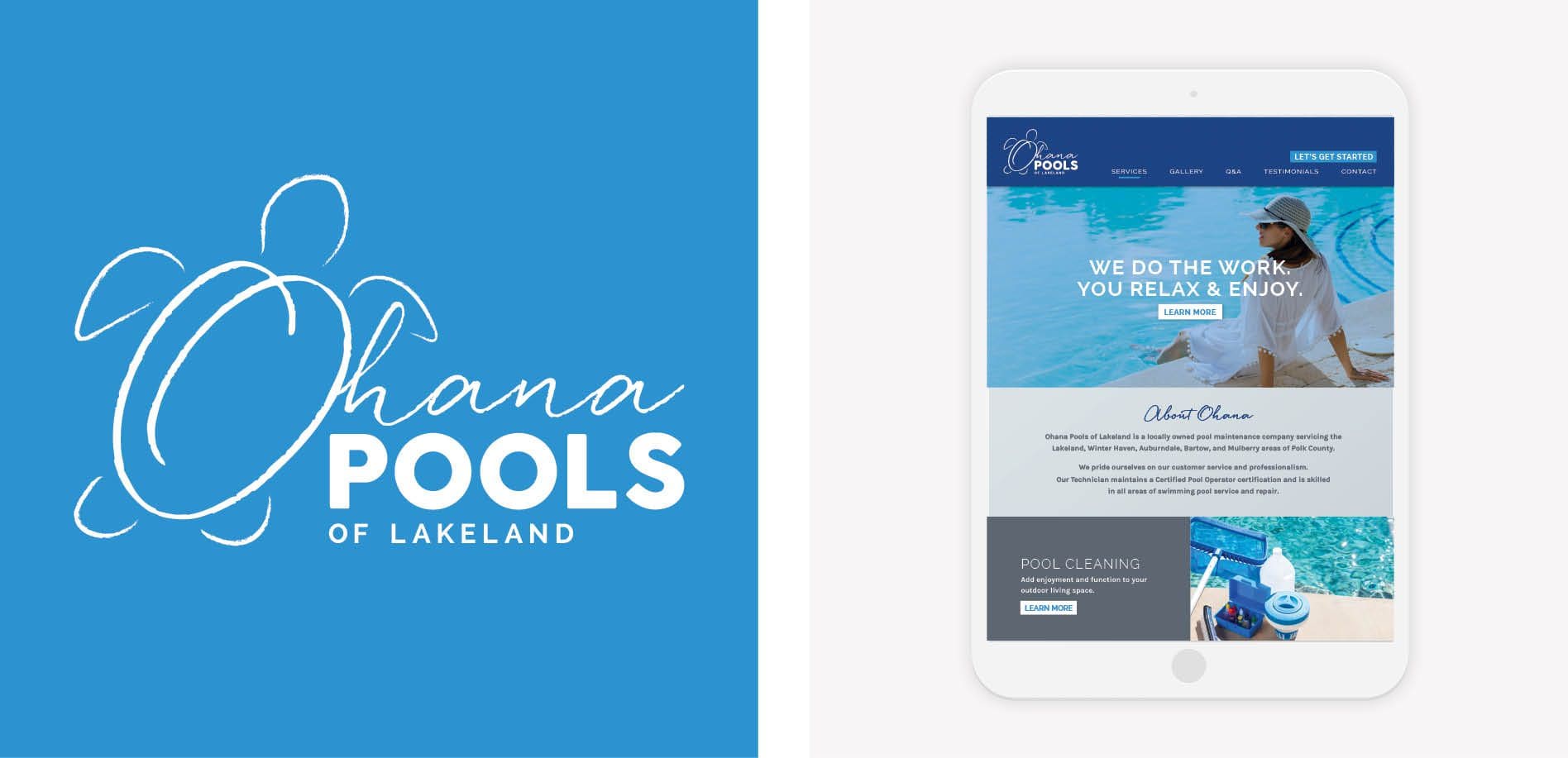 WORK WITH A TOP BRANDING FIRM
At Nice Branding Agency, we have intentionally curated branding packages at different investment levels so that any business owner that values the power of branding can work with our team. If you're interested in branding your business, let's
start the conversation
. Reach out today. 
Follow us on
Instagram
and connect with us on
Linkedin
for branding tips and inspiration.