Three Steps to Building a Successful Restaurant Strategy
The food, the operations, and the branding — as a restaurant owner, it's your hat trick — your trifecta of glory, the keys to a successful restaurant strategy. Achieve an A+ in these three areas, and you'll have a pretty decent chance at achieving restaurant success. If one of these areas is inadequate, the other two will have to go into high gear to pick up the slack from the area that's lacking. This is less than ideal, and it definitely doesn't fuel your restaurant to run on all cylinders. Is your current restaurant strategy falling flat? Are you missing the mark in one of these areas? Let's dig into how YOU can achieve the highly-sought-after, seemingly out-of-reach trifecta of restaurant success.
Successful Restaurant Strategy Tip No. 1:  Food
First things first — The food has got to be good, and the presentation of the food has to be even better for a successful restaurant strategy.
When you open a restaurant, if you're not sure what should be cooking in the kitchen, you better ally yourself with someone who does. No matter the concept, a chef should always be hired so they can help create culinary magic while utilizing their passion for using high-quality ingredients to menu items.
You can have the niftiest space and the best marketing in the world, but if customers take a seat at your tables and aren't overly impressed with the caliber of their meal, it's a good bet, they will not be coming back.
Get imaginative. Establish a notable menu. Get to cookin'.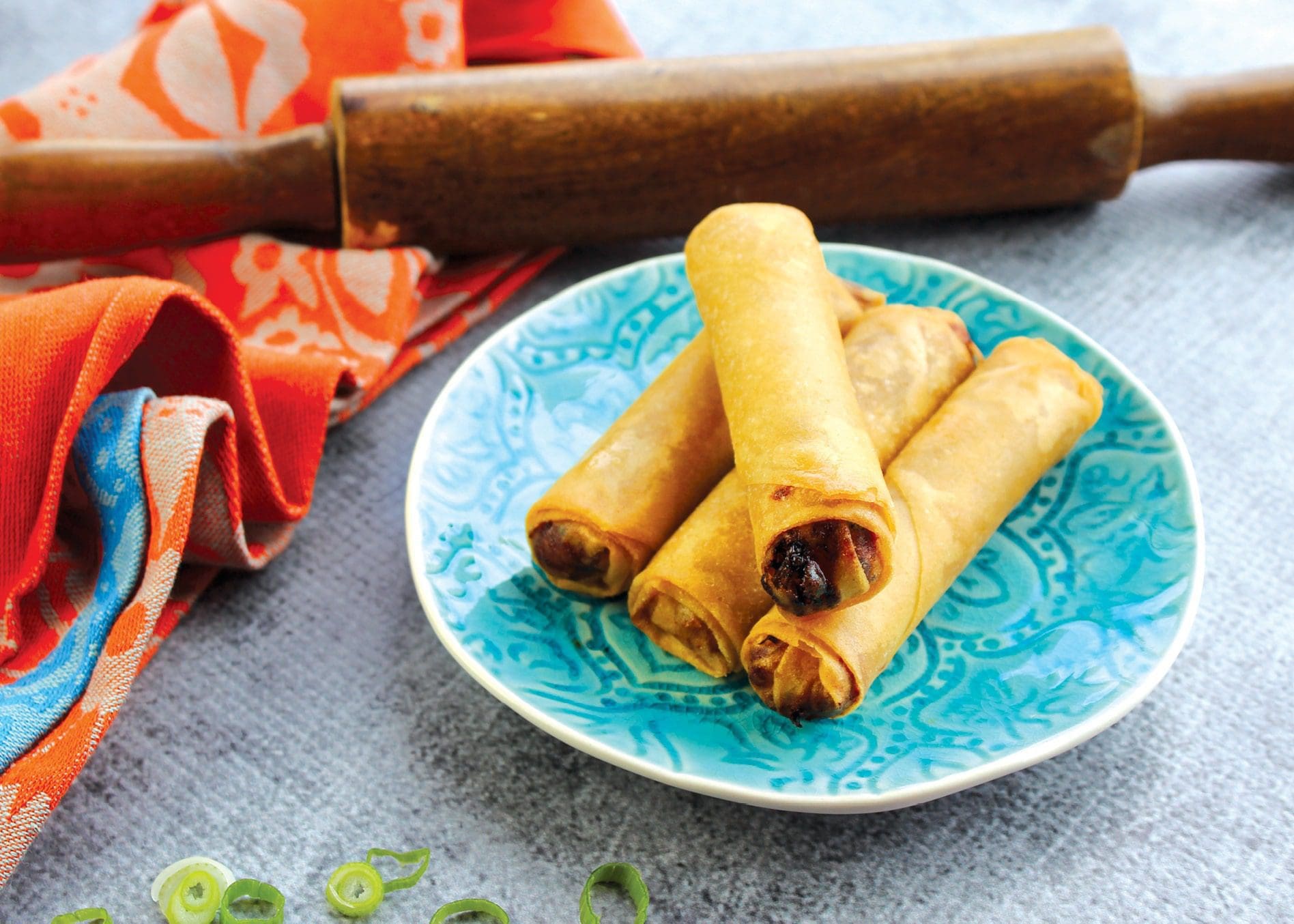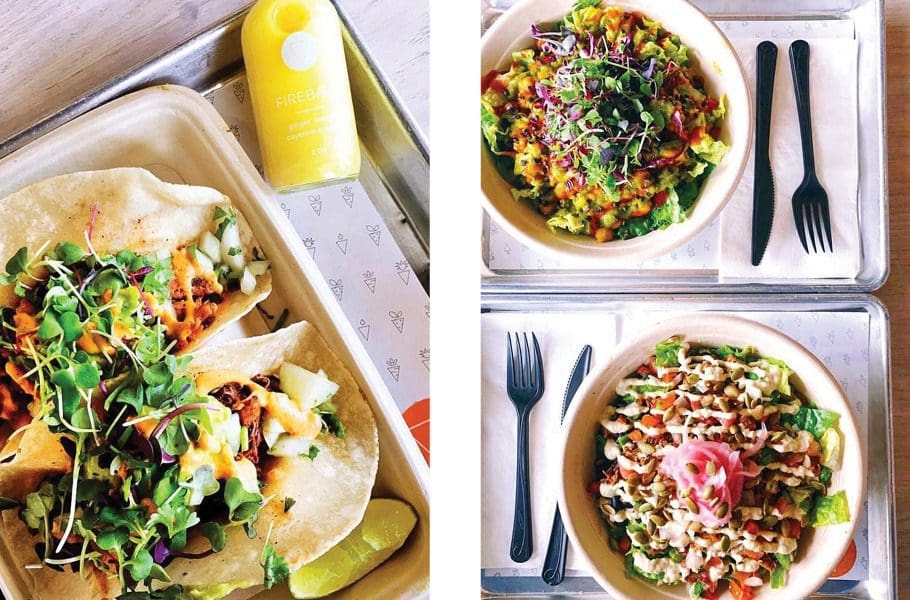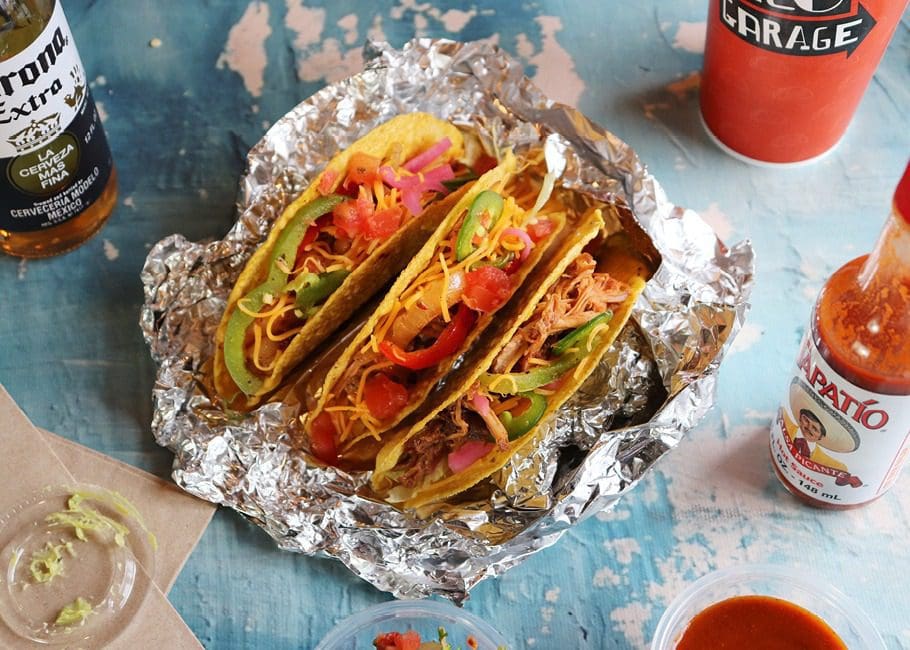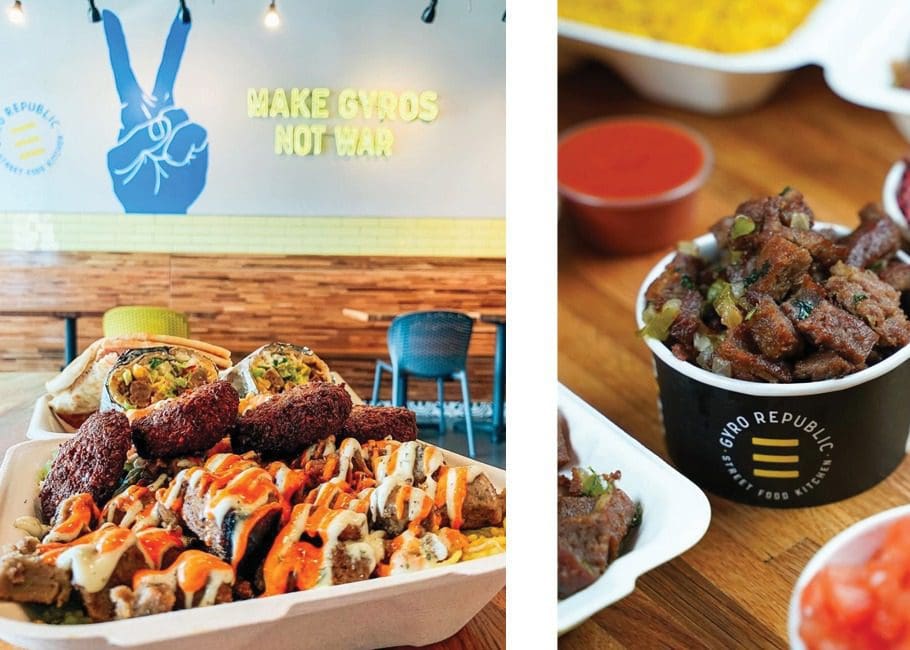 Successful Restaurant Strategy Tip No. 2: Operations
Your business sense has to be practical.
Nustled within your business operations, there are an assortment of components that factor in to aid in your restaurant's success. The main things we're talking about are your level of service, customer experience, and day-to-day logistics that make your eatery profitable.
When your operations are sloppy, your service will ultimately suffer, and in turn, the customer experience will plummet as well. A few items that should be planned with careful consideration are food costs, staffing, and other ordering options.
If you spend all of your funding on lavish to-go bags, but that's not how your customers are ordering from you or if your to-go ordering process isn't user-friendly then those spent dollars will go to waste. Why spend money in places that may not be necessary? If it's difficult for your customers to order online, maybe putting money into top-tier bags isn't where those dollars are best spent.
We're not trying to be cheapskates here, but every single dollar spent should be carefully looked at to ensure that it will exchangeably enhance both the customer experience and your overall profitability.
Lastly,  you've got to deliver on the staffing side of the equation. Make sure you take care of your staff and in turn, they will take care of your customers. Creating a culture where your team is all on the same page as to how high-priority customer experience is and create ongoing systems that uphold those expectations for each order served.
To garner this gold star on your trifecta crown, it's vital to create an experience at every available customer touchpoint that is backed by the operational systems and can be easily simulated by all employees to help solidify your successful restaurant strategy.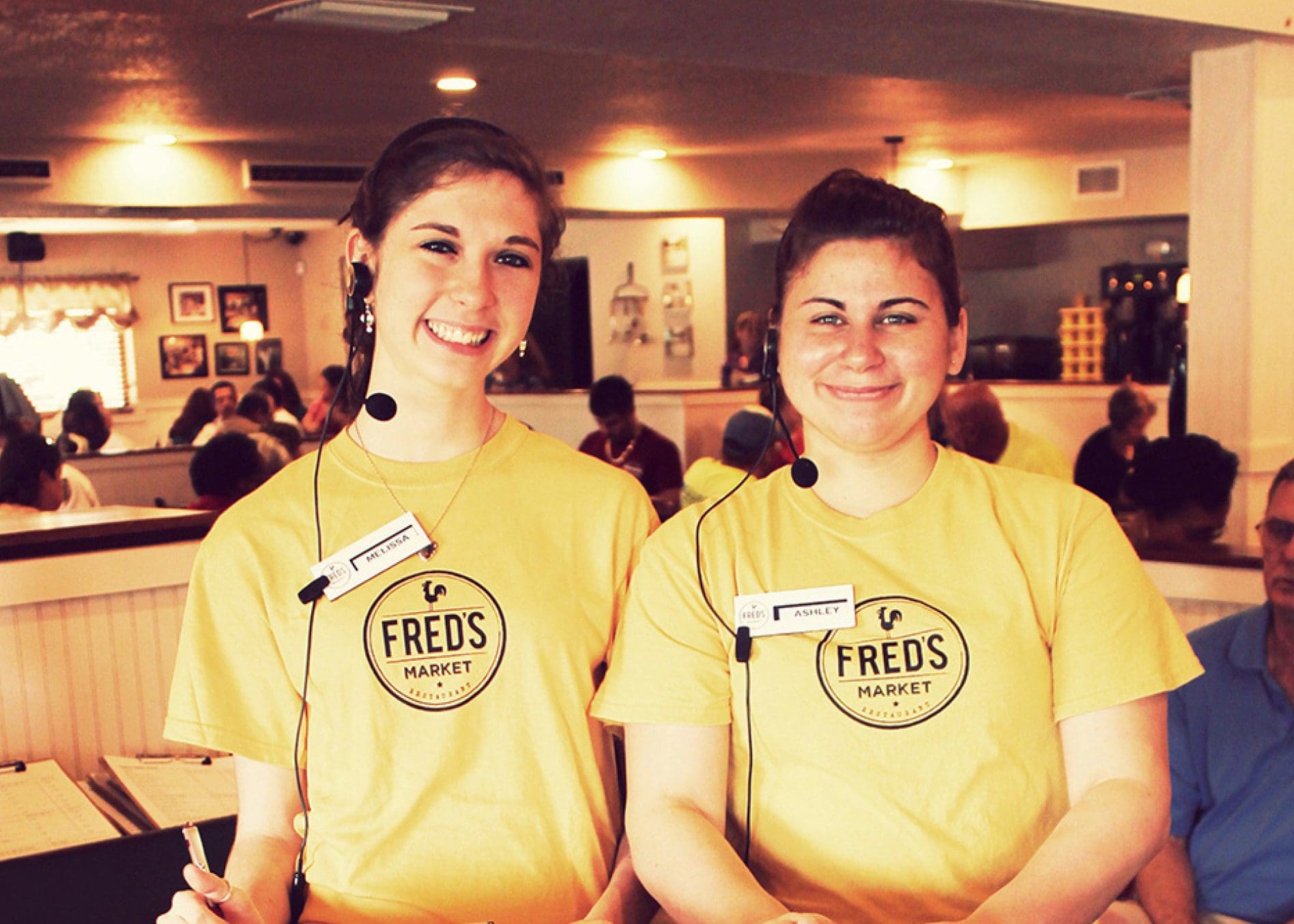 Successful Restaurant Strategy Tip No. 3: Branding
Now that we've got your food and operations on track, it's time to dive into our secret recipe for branding.
Upon taking one glance through your
social media newsfeed
, you'll see that customers are increasingly demanding to be immersed in their dining experiences. From your menu board to your environmental branding, each and every touchpoint can be viewed as a chance to create a connection between customers and your brand. To create the connection with your customers, you must first spell out what it is that you're offering and why it matters. That's step one. Once these guidelines have been established, you can start the development of your brand messaging with a positioning statement, define your brand attributes, and create an overall visual direction. Once this
foundation
is securely in place, you can create
brand support
that builds that connection with your customers and leads to a successful restaurant strategy.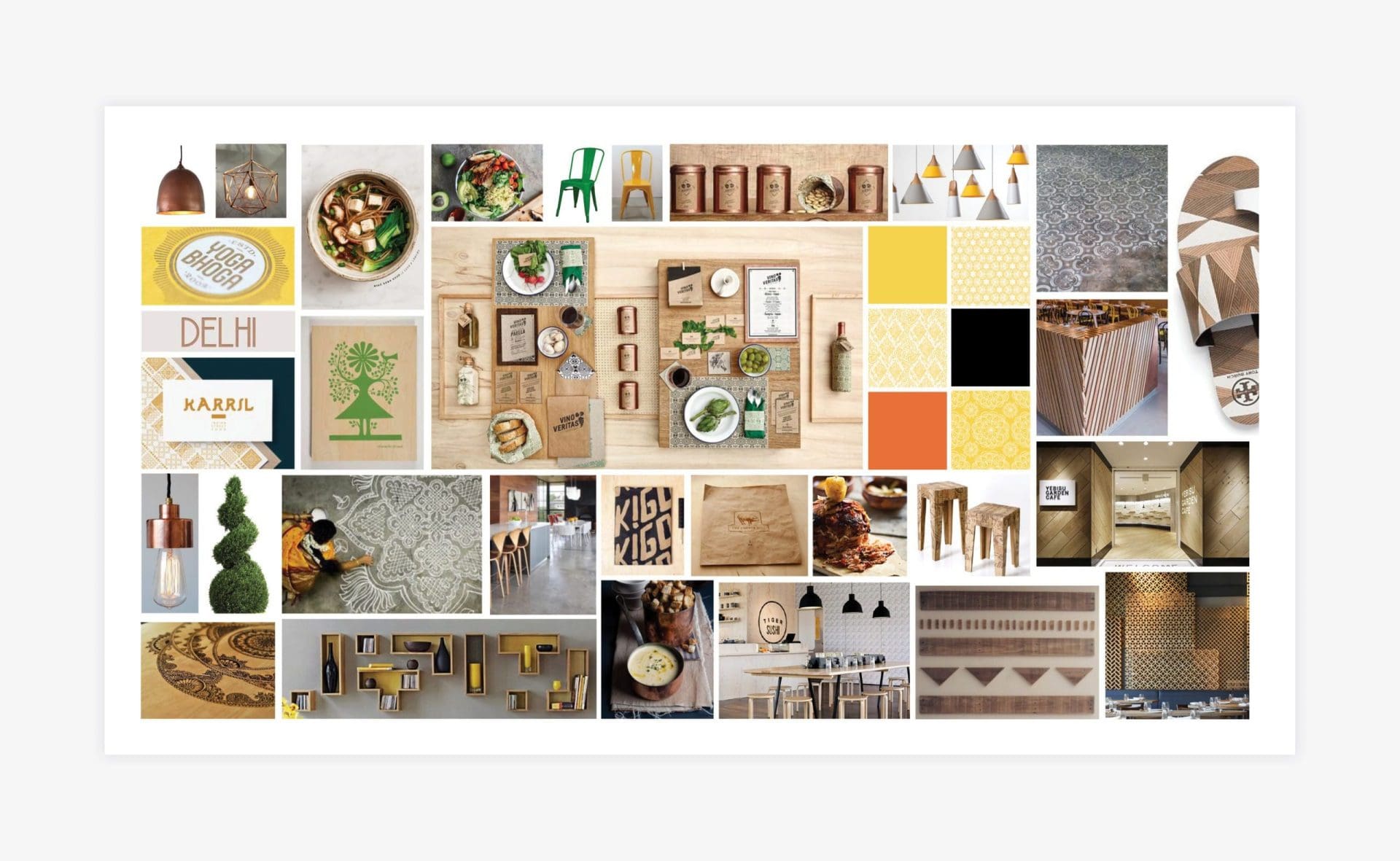 The obvious starting points are your logo, website, menu, and restaurant materials. You must also consider each element of your space - from parking lots to the restrooms, and every nook and cranny in between.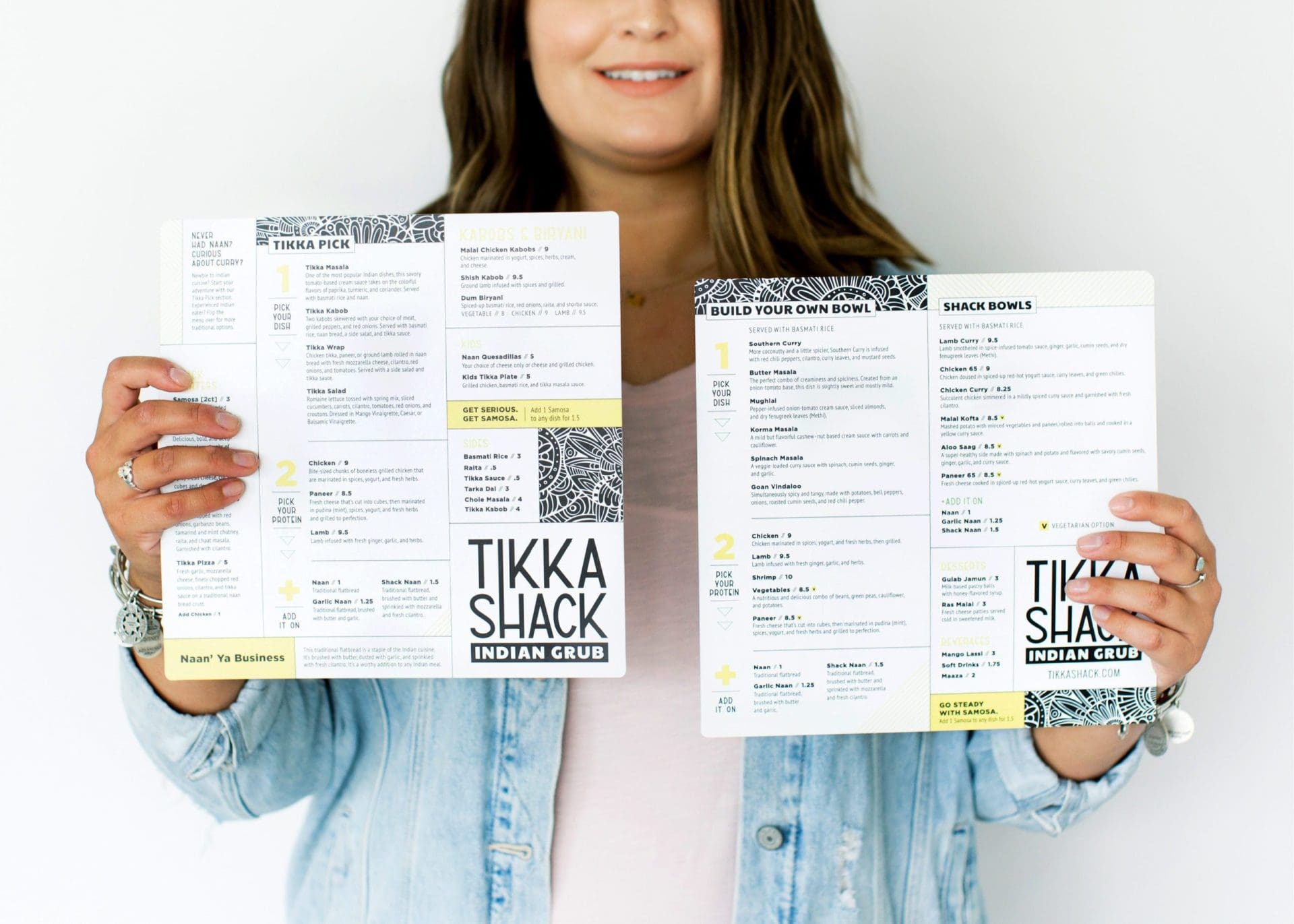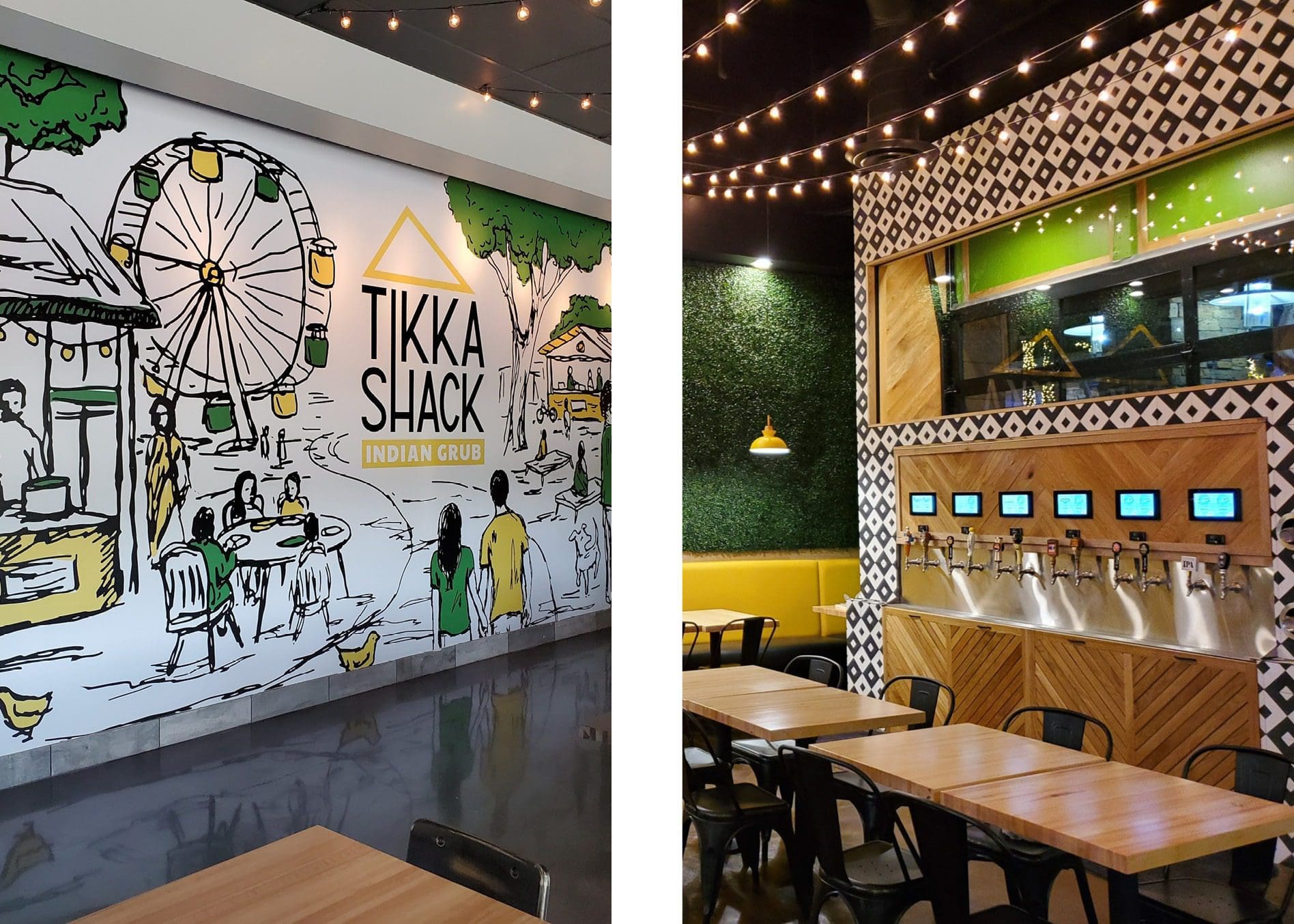 Be careful of any disconnects amongst your touchpoints as they can lead to cracks in the customer experience which will start to deconstruct the perception of your restaurant in your customer's minds.
Branding seems like a lot of work, huh? Well honestly, it is, but worry not...
We'll take three. You take one and two.
We know that branding isn't easy, and that's why we adore working with restauranteurs to assist them in managing and developing the branding segment of their concept.
Our process for restaurant branding is unmatched. It's been proven time and time again to enable our clients to place their focus on what they know best - which tends to lie within food and operations - and leave the final third of the work to our team so your brand can shine brightly.
If you're looking for a crew of restaurant branding experts to take on your concept, give us a call. We eat this stuff for breakfast, lunch, and dinner.