Calling All Trend Setters! – The March Trends Are Here
We work in an array of industries, and it's important for us to remain on top of what's trending. We meet once a month to discuss trending topics and to discern whether we can put any of our trends to use for our clients. Skim through the info below to get some inside info on March Trends.
MARCH TRENDS: Seeing the World Through the Pinterest Lens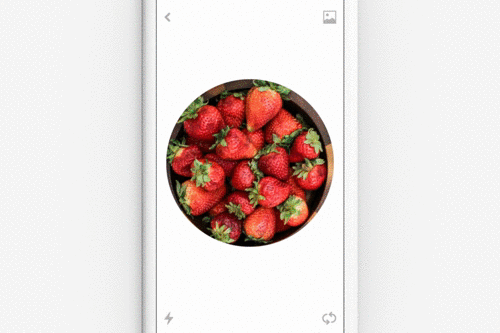 While we've all been using Pinterest for personal pinning here for a while (well, 72.5 million of us to be exact), the social platform has recently released features that make it more attractive to marketers. Just last month, Pinterest announced the rollout of new functionality that will allow Pinners to search the site with real live photos. Basically, if you see something you like out in the real world, you can simply snap a pic within the app and Pinterest will populate a feed of images inspired by whatever you captured. The feature is called
Lens
, and IMHO it's not easy to find, so we'll break it down for you here. Go ahead and grab your phone and follow along — it's OK, we'll wait. Open your Pinterest app, click on the magnifying glass in the navigation bar at the bottom of the screen, tap the camera in the upper right corner, and then tap the center of whatever is in your sights. Magical dots will surround your photo and then the feed of images will appear. For those of you with the My Screenshots Made Me Do It doormat, you might already have tons of images saved. To capture previously taken photos in your Lens, follow the steps above, but click on the image icon at the top right instead of single-tapping inside the lens. Your searches are private and aren't saved in true Snap fashion, so search away within the privacy of Lens.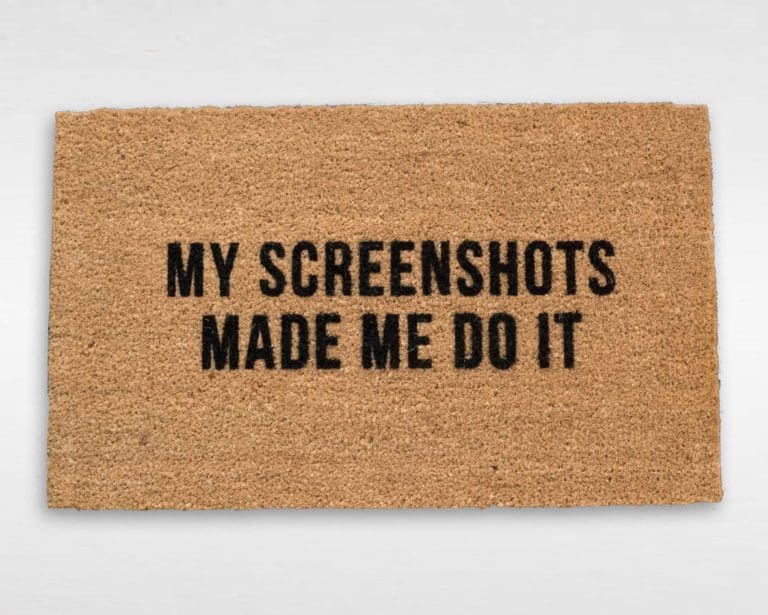 MARCH TRENDS: Nickelodeon Rebrand

As a branding agency, we feel that a well-executed rebrand is always on-trend; however, we've taken note that rebrands are trending as of late among some of the bigger players in the game. At the Kids Choice Awards on March 11th,
Nickelodeon
revealed a rebrand done by a Buenos Aries branding and creative agency. "We really wanted to highlight how much surprise and fun is a part of kids' everyday lives, so we took as our inspiration the surreal nature of GIFs, memes, and emoticons and created an entire new visual vocabulary," said Michael Waldron, SVP Creative Director Art and Design for Nickelodeon Group and Nick@Nite. The refreshed brand features an updated color palette, and those colors will be used to create, contrast, and codify on-air messaging. We've been on-board with Nick since the days of
Double Dare
and we think this one is worth digging into. Stay tuned for our complete rebranding review!
MARCH TRENDS: drifting to sleep on the sea
Huis Ten Bosch
, a 39,000-square-meter Dutch-themed Japanese hotel and getaway, is working on a floating hotel room complete with double beds, showers, and toilets. The spherical floating accommodations will each comfortably sleep four guests. These self-propelled, GPS-equipped hotel rooms will float through the sea while guests sleep or stargaze, transporting them to surrounding sister islands that will be populated with new attractions. Think the floating hotel rooms are a crazy idea? Huis Ten Bosch is no stranger to developing out-of-the-box concepts to keep guests entertained. Their park currently features a "
robot hotel
," where human-like robots are the receptionists, porters, and greeters. These bots actually look like humans and animals, which makes it all the more interesting. The theme park is also hoping to launch several other attractions, including a
Hunger Games
simulation experience. Let's just say right now, that we do NOT volunteer as tribute. Even if the weapons aren't real. Hoping to snag a night at sea? According to our sources, the resort plans to start working on the rooms by the end of the year. No word on the launch date for the
Hunger Games
experience.
MARCH TRENDS: Scratching the Nintendo Switch Itch
So, we've all been waiting with bated breath since Nintendo announced its seventh major gaming console in October of 2016. On March 3rd, the
Nintendo Switch
was released! The Switch, as its name implies, allows users to plug the console into a TV and play it like we used to before there were no handhelds, and then unplug the console and pop on controllers to take it on the go. Yay, right? Actually, the console was met with mixed reviews since the only good game available is Zelda, and there's no way to access the Internet or download additional games. This left some loyal Nintendo fans with hurt feelings. Below is an excerpt from the
CNET
review of the Switch. "THE GOOD: The Nintendo Switch is a versatile hybrid game console that easily pivots between a big-screen TV and on-the-go portable. Its modular
Joy-Con
controllers are inventive. The entire hardware feels substantial and refined. Breath of the Wild is one of the best Nintendo launch games of all time. THE BAD: Besides Zelda, there are only a handful of games and no Virtual Console. The screen feels small during tabletop sessions. Joy-Con layout is cramped and crowded, and the left one can have connection issues when wireless. THE BOTTOM LINE: The Nintendo Switch is a solid piece of hardware that delivers an impressive gameplay experience in a small chassis. But a shallow roster of launch games beyond Zelda, along with no concrete plan for legacy retro games, leaves the Switch feeling more like a blank slate of unfulfilled potential on day 1."
MARCH TRENDS: Ice Cream That Earned Its Halo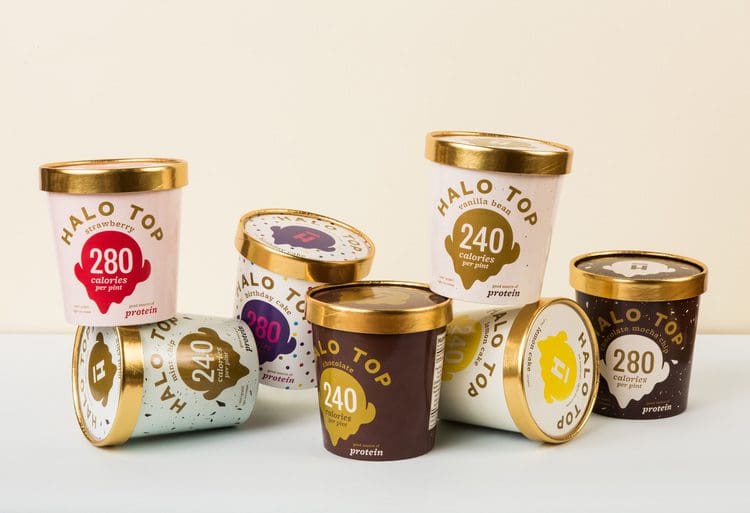 240. That's how many calories is in
Halo Top
ice cream. And not just in
half
of one serving (that's how they get you) like those other brands — Halo Top has 240 calories in a WHOLE PINT. Just for comparison's sake, a pint of Haagen Dazs has 1,080 calories. YIKES. Now, we know what you might be thinking: There's no way that even a pint of "healthy" ice cream can taste as good as indulging in a spoonful of
Chunky Monkey
. We're with you. We had our doubts too. But, because we care about providing you accurate info here, we've gone ahead and taste tested Halo Top. And we're here to report that it is A-M-A-Z-I-N-G. And you will eat the entire pint in one sitting, so don't bother with the calculations to determine calories per serving.
MARCH TRENDS: Taking Health Back into Your Own Hands
We've recently stumbled upon two emerging businesses that seek to capitalize on an industry we know to be one of the hottest March trends: health and wellness. Both businesses are using science to allow people to take their health back into their own hands.
Cue
is a revolutionary new device that allows you to track inflammation, vitamin D, fertility, influenza, and testosterone yourself at home. You can simply slide a cartridge into Cue and collect a sample. Cue will start analyzing the same and send the results to your smartphone. Similarly,
Habit
allows you to take your own samples at home; however, it couples those results (cheek swab and blood sample) with tree logic and self-reported body metrics and goals. Once all data is input, Habit provides you with insight regarding how to address your own biological makeup with nutrition. So, whether you're in marketing and branding, or you're a gamer or a health-nut, we've uncovered a trend we think you might be interested in exploring. Stay tuned trend-seekers, we'll have another round of trends for you next month!