Gmail Tips: 6 Ways to Show Your Inbox Who's Boss!
We know how hard it can be to stay organized on a daily basis and that is why we are here with some Gmail tips. A lot of that struggle comes from the seemingly never-ending intake of emails that halt your workflow.
The Nice Branding team gets our fair share of emails each day, and we're always looking for ways to improve efficiency.
In order to do so and maintain at least a sliver of sanity, proper Gmail organization should be the first, if not most important, step.
We have a few lifesaving Gmail tips for tackling your inbox which will ultimately increase productivity.
Keep in mind, however, that a lot of these Gmail tips will be based on personal preference and style.  What works for one individual may not work for another, but we've rounded up some of our favorites.
Gmail Tips: 1 — Configuring Your Gmail to Filter Promotional & Social Emails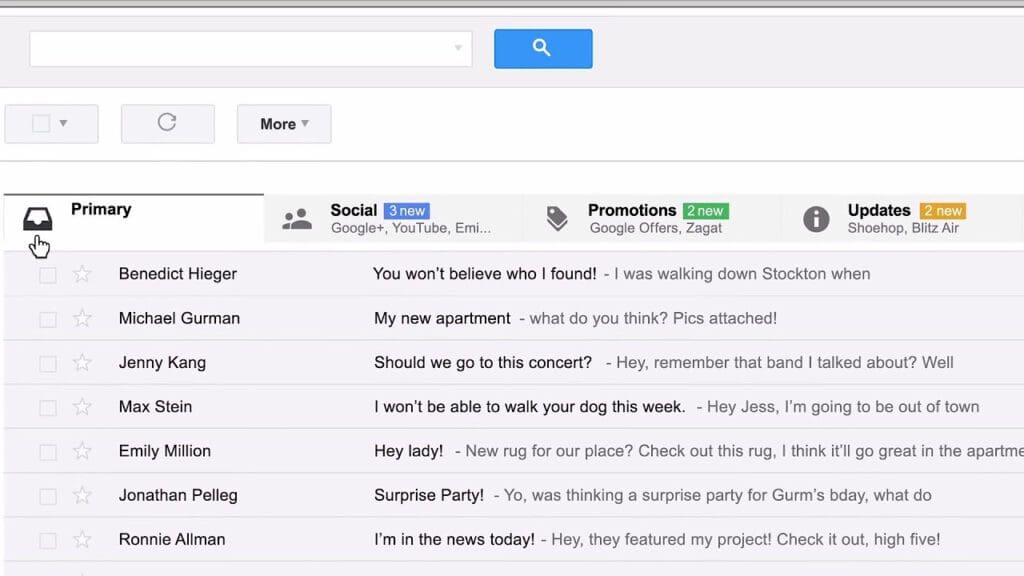 Configure your gmail inbox with tabs for Priority, Social, and Promotions.
This way, you won't miss out on that coupon code you've been waiting for, and you won't have to wade through the slew of ads and circulars that hit your inbox each morning before you can get down to business.
Simply click on the icon at the top right of your screen, select configure inbox, and check off the boxes you want tabs for.
Play around with it a bit to see what works best for your workflow.
Of course, if you want to rid yourself of promotional emails and newsletters for good, there's always the option to unsubscribe. More on that below.
Gmail Tips: Mass Unsubscribe with Unroll.Me
This
free service
rolls all of your subscription emails into one convenient daily email and lets you review everything you've subscribed to so that you can easily unsubscribe.
Of course, we trust that you would never consider the idea of unsubscribing from our Nice Notes!
Gmail Tips: Take a Timeout
Email has been proven to hinder productivity.
According to
Forbes
, email takes up 23% of an employee's workday, and the average employee checks email 36 times an hour.
Companies are even sinking research dollars into the idea of banning entirely or limiting email use to certain times.
Pause incoming emails while working on a big project or during certain times of the day to improve your focus.
Simply download
Inbox Pause
. When you're ready to tackle your emails again, hit unpause and go get 'em, tiger.
Gmail Tips: Utilize Tasks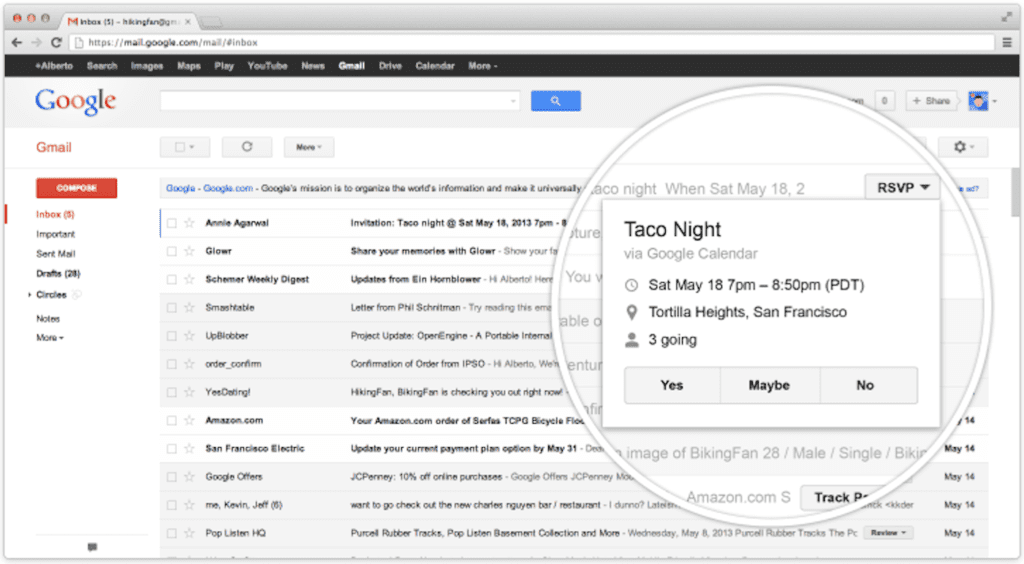 Instead of keeping your emails unread as a reminder to address them, add them as gmail
tasks
instead.
With gmail tasks, you can keep a running list of to-dos that you need to accomplish without being overwhelmed by your inbox.
To turn an email into a task, simply click on the checkbox to the left of the email and click "More" at the top-middle of the screen. Select "Add to Tasks," and voilà!
Manage your tasks by clicking on "Mail" at the top left and then "Tasks" from the dropdown menu.
Gmail Tips: Archive and/or Categorize Every Email
The label and category options in your Gmail inbox are extremely helpful when trying to organize your inbox.
They essentially work like folders on a desktop. Create a label for
everything
so that it's easy to locate emails in the future.
Each email from your Gmail inbox can then be labeled and archived. When archived, that email moves out of your inbox and into that label folder.
Unless you know for a solid FACT that you will never need an email again, then do your best to avoid deleting any emails — you really never know when it could come in handy.
Gmail Tips: Unread vs. Read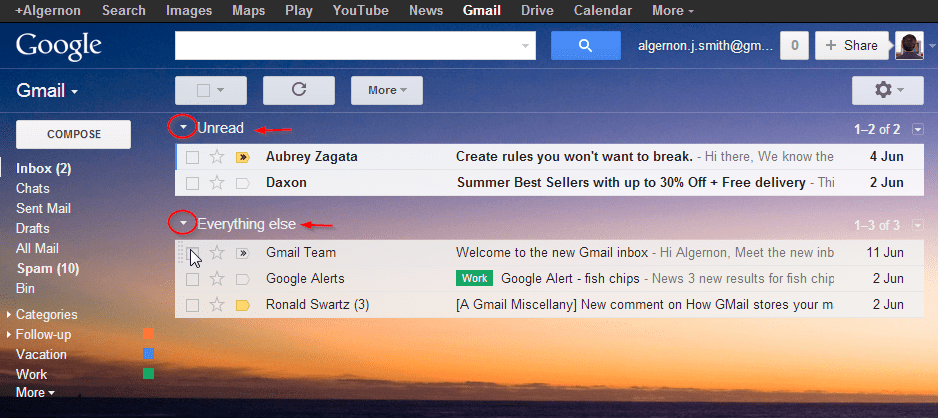 This is a more personal style choice, but some find it easier to separate their inbox between "Unread" and "Read" emails.
With the Gmail inbox, unread emails will stay at the top category and read emails will move to the bottom of the screen.
It is primarily for visual organization, making the checklist process simpler. You will be able to determine if you haven't addressed an email if it is still unread at the top of your inbox.
If you're using Gmail for email, you will be surprised at what utilizing these gmail tips could do for your daily efficiency!
It will declutter your workspace, keep your sanity in check, and help you get things done faster and properly. You would be wise to try them out . . . all we can say is, enjoy 'em!