Corporate Rebrand for Acoustical Services
When we were approached by our client at Acoustical Services for a corporate rebrand Nashville, we were surprised to find out that they didn't have an existing website. Come to find out, this isn't too uncommon in their industry. Much of their business is word-of-mouth referrals, so many companies are grown organically from the ground up.
When a company like Acoustical Services is ready to create a visual identity that matches the size and reputation of their business, they often turn to a branding agency for guidance.
A corporate rebrand Nashville often starts with logo design. However, what some may not know is that the website design and website development portion of the project is invaluable for the operations of the organization.
You see, when we're designing a website, we are starting with strategy. It's here that we engage in wireframing that allows us to dictate the prospective client journey. When a company exists without a website, it's quite possible that the internal operations haven't been given a good once over.
Working with Acoustical Services to provide them with a new website allowed us to do several things.
Corporate Rebrand Nashville Process
First, during the wireframe phase, we were able to work to determine the ideal client and how they would interact with the sales process.
Second, we were able to further the visual direction that we'd created during the logo process. By creating a website where there was previously no website, our corporate rebrand Nashville agency was able to dictate somewhat of an image library for the client. Through the selection of imagery and graphic elements, we set the style for the brand.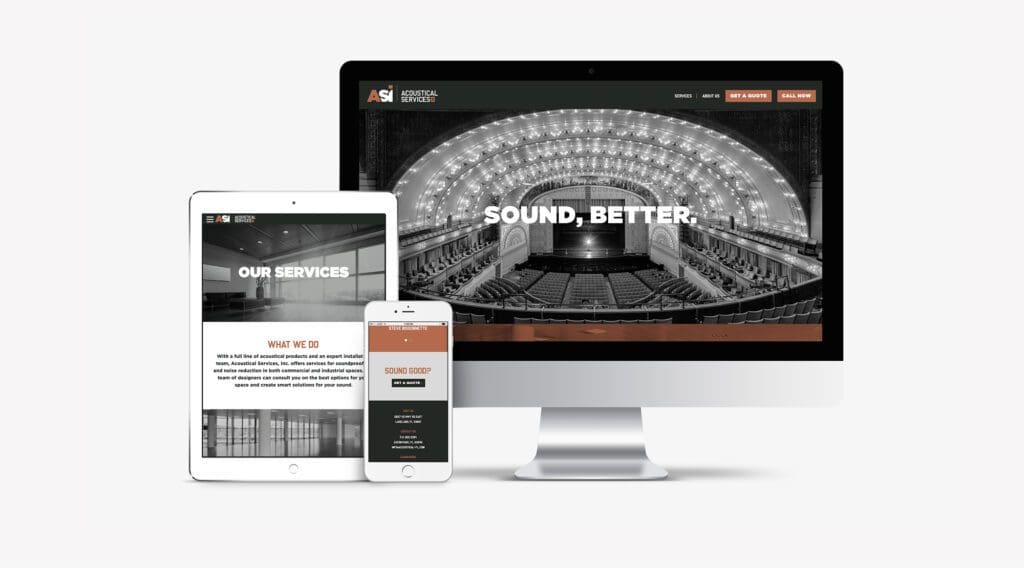 Finally, as part of the website design and website development process, we were able to provide copy for the website. This was instrumental in setting the brand voice for the organization. Additionally, we were able to supply copy that could be used throughout collateral to connect with customers.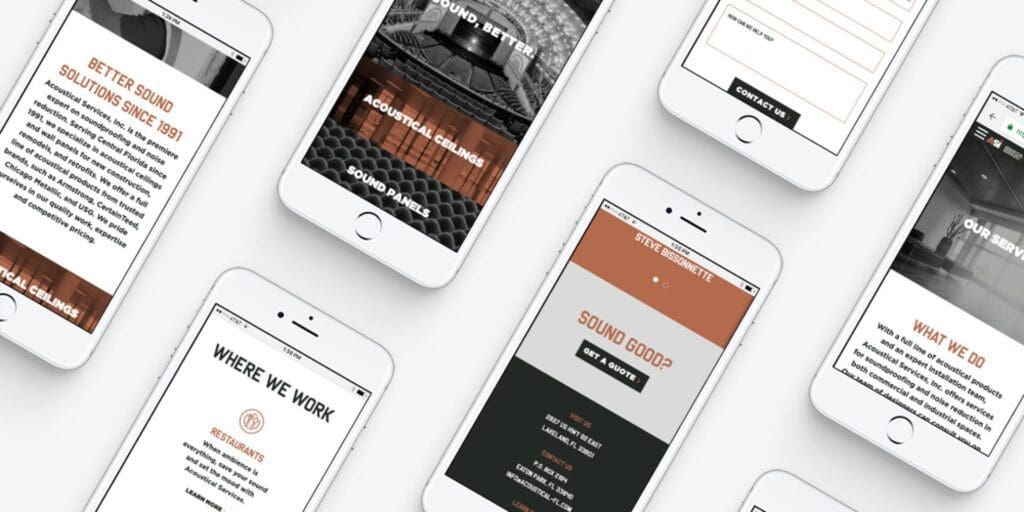 Building a website is only part of a corporate rebrand Nashville. Creating a visual identity and a narrative that aligns with who you are and how you want to be perceived is crucial. Once that's in place, we can translate it across your collateral, including throughout a new website.
If you're ready for a website that better tells your story, contact the girls at Nice Branding Agency today. We're ready to push your pixels.