ES Global Project Showcase
When
ES Global
picked us as the
branding
company they wanted to partner with to redefine their brand, we couldn't wait to dig in. You see, ES Global coordinates international trade of US products into Asian markets. They coordinate transportation, market placement and the importing and exporting of products to minimize risk and maximize ROI for their clients — which they have dozens of.
ES Global is strategic and specialized in bringing happy, healthy American products to Asian markets for families overseas. They have tons of connections on both continents with huge retailers in Asia and dozens of recognizable US brands like
Happy Family Organics
,
SwimWays
, and
UGG.
When they reached out to us, their brand needed to be more functional and recognizable in both markets. At the time, it didn't do a great job communicating the complexities and ethos of their brand.
So the Nice girls stepped up the plate to do what a branding company does best and got started on a logo.
Logo Design
The
logo design
we created for ES Global is a combination of significant icons: the
Golden Gate Bridge
in San Francisco, where their headquarters is located, an icon of two people holding hands, symbolizing the connection between the two markets, and a smiley face that represents the happy, healthy products they distribute. Additionally, we worked in a speech bubble to indicate the clear communication in operations that ES Global provides. See, they are great at synchronizing products and customers. To say the least, the icon packs a punch.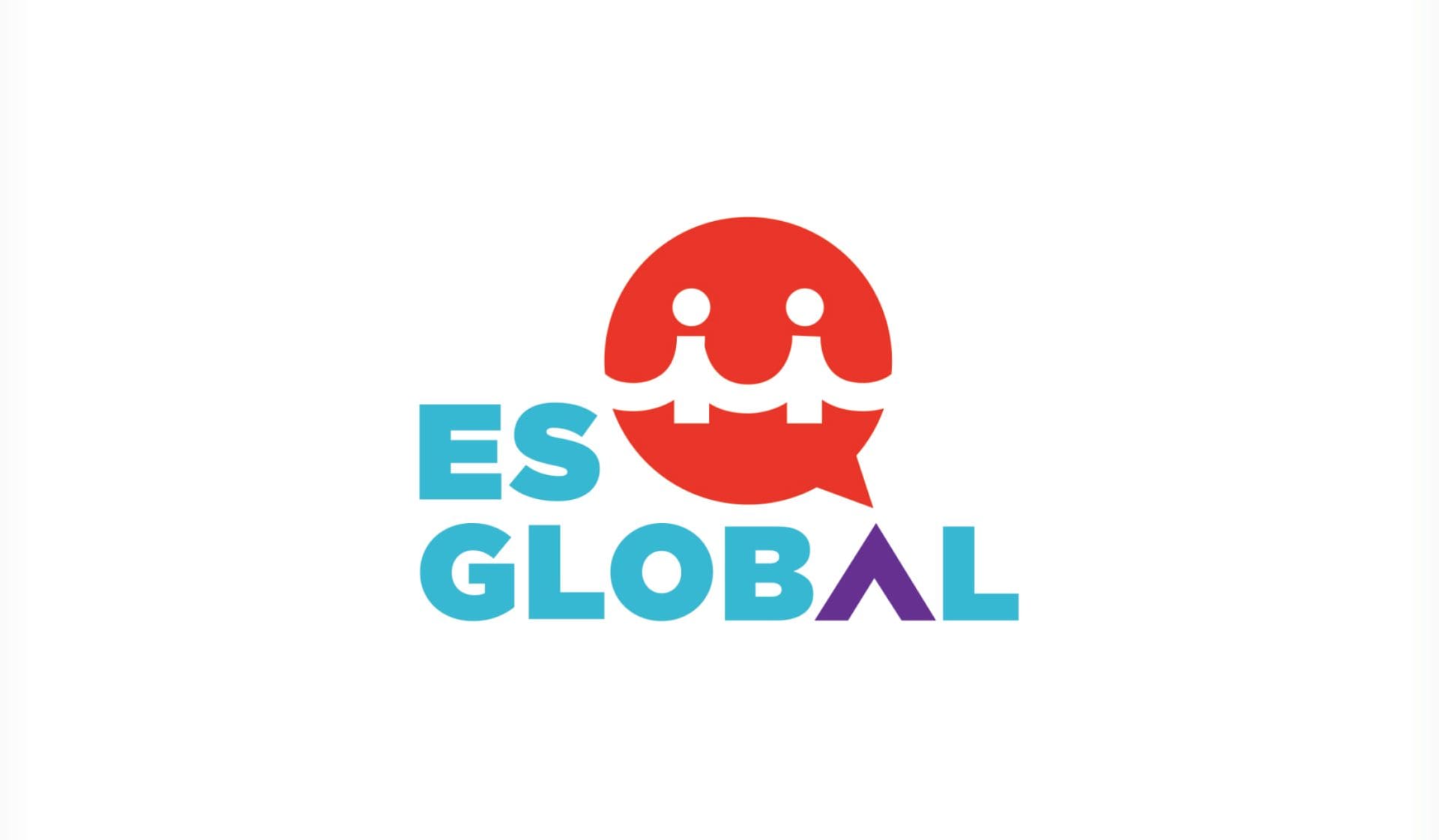 To us, color choices were a really important element of the logo. The chosen colors provided an association with the family-friendly feel of the ES Global niche.
Additionally, we developed a tagline to accompany the logo in order to help simplify ES Global's operations into a digestible snippet: "connecting consumers with brands we believe in."
Business Cards
Next up, we put the new ES Global logo to good use and started working on a 
business card design
. This card needed to do more than just list out contact information: it was charged with standing out at networking events where it would be exchanged alongside dozens of competitors' cards.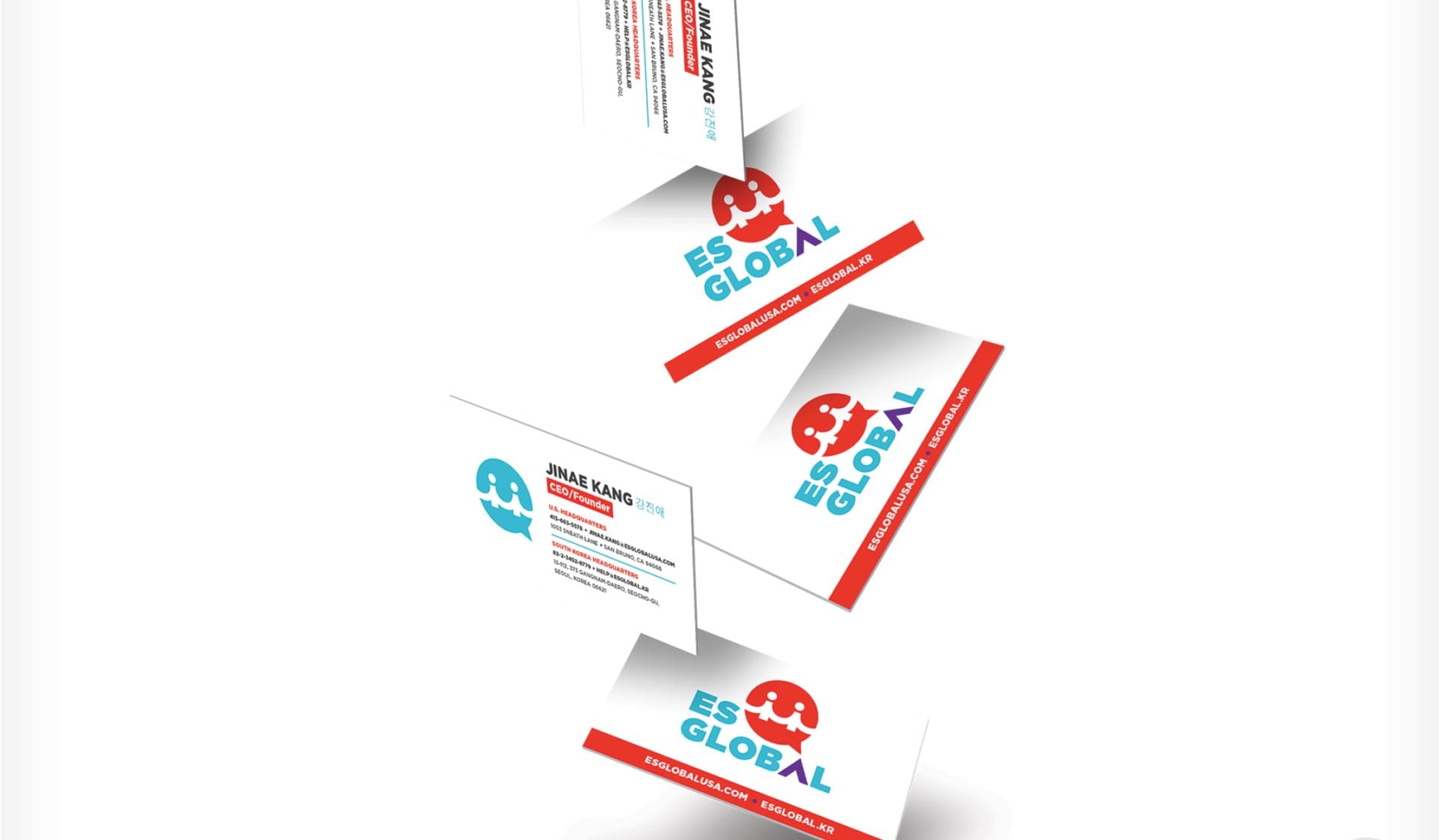 We proposed a card with a die cut of their logo and PMS-colored edges on a thick, coated stock. This would achieve the kind of statement we wanted. The card displayed both English and Korean contact information.
In the end, ES Global selected a more standard business card version of the originally proposed design. However, we are confident that the final product did achieve the goal of standing out in a sea of competitors.
Website Design and Development
To streamline, update and rebrand the ES Global website, we started with all new wireframes. We developed these wireframes under the microscope of user strategy. We worked to align the objectives of the site and display all of the necessary information. This needed to be done in a manner that would be quick and easy to understand, while setting ES Global up as a leader within their industry.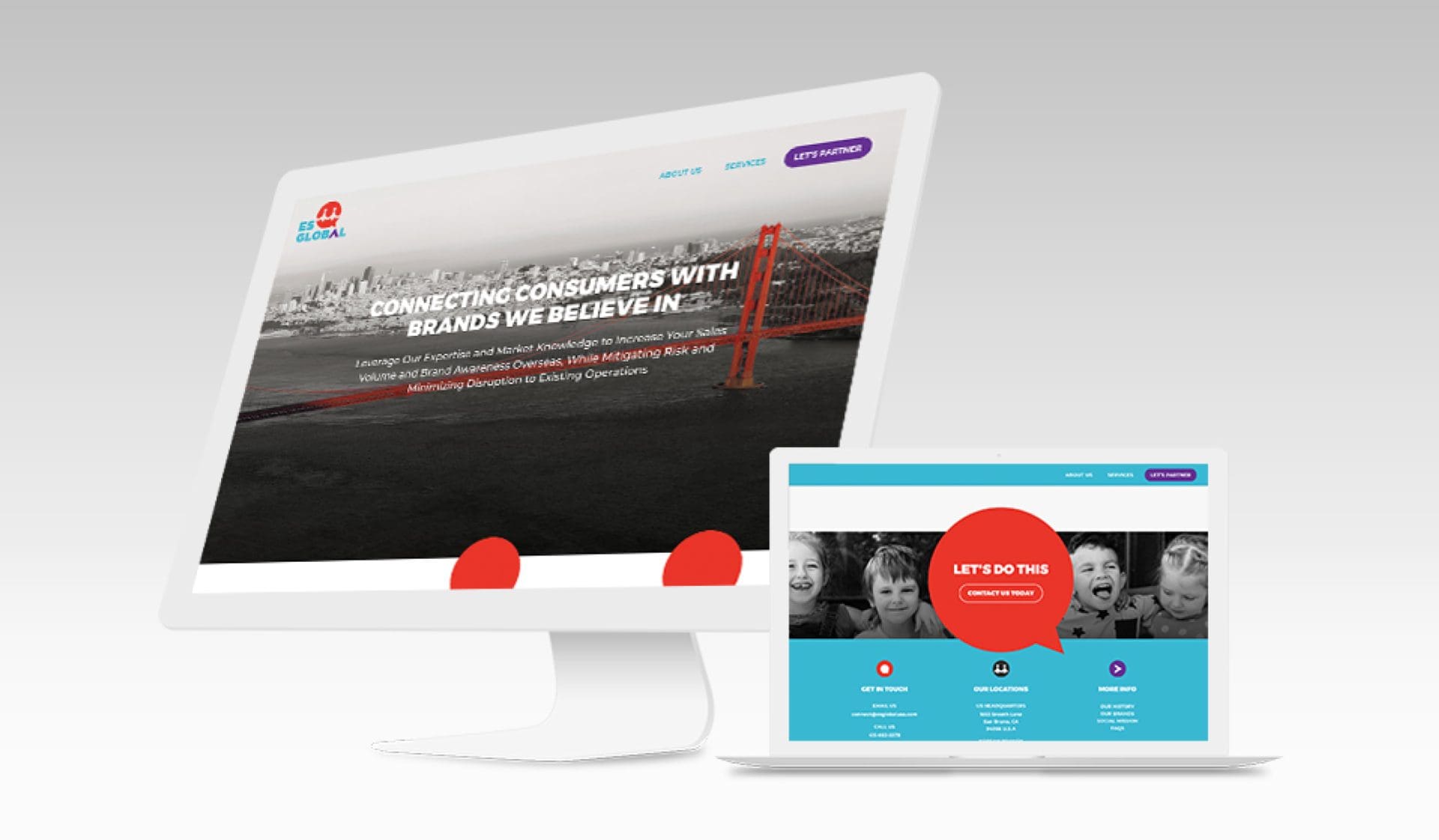 After the approval of wireframes, we jumped into design. We used the real estate in the header to convey a clear message of what the brand is about. Our goal is always to deliver a message straight to the visitor, without wasting any time. The rest of the site portrays a clear navigation, strong and compelling calls to action, simplified offerings and bold design.
Keeping it simple kept the focus on the calls to action and pushed partnerships.
Visually, the website reinforces the color and design shown in the logo. It also shows the happy, family-friendly vibe of the brand.
The ES Global project was ideal work for a branding company: a strong rebrand and improvement of key customer touchpoints. We truly enjoyed strengthening this brand and bringing their happy message to life around the world.
Ready to Work With a Branding Company?
If you are looking for some help strengthening your existing brand or starting from scratch with
new business branding
 from a branding company, 
hit up
the girls at Nice Branding Agency.