Top Three Tips for a Successful Rebrand
Have you considered working with a branding agency on a rebrand project? Maybe you're undergoing a change in ownership, perhaps you're hoping to better attract top talent, or it's possible that you're simply realizing that your company has grown out of your existing brand. If you're reading this article, you've likely found that you have reasons to rebrand. Once you've decided that it's time for a new look and feel, you're likely going to put a plan in place that includes selecting a firm to handle the rebrand.
Typically, any branding agency that's worth its weight will manage the project from start to finish. This includes a dedicated project manager. The PM will handle the development of a project schedule, the determination of key milestones, and the process for ensuring a successful project. The three aforementioned items are all necessary for a successful project.
However, there are other considerations to keep in mind as you're working with your branding agency. We're breaking down the top tips for a successful rebrand here, so you can be … well, successful.
Branding Agency Tip: Tell a Story
There's a science behind stories and the cognitive impact they have on the human brain. Reading over boring bullet points is known to activate the language processing parts of the brain. This is where we decode the words and give them meaning. But, hearing a story actually activates several parts of the brain, including the parts that we use to experience sights, sounds, tastes, emotions, and more.
When you hear a story, your brain is hard-wired to try to relate to the story. As you listen or read, your mind searches its backlogs for similar experiences. This prompts you to create memories based on the stories you've heard and to tie them back to personal experiences.
If you stop and think about it, you can probably quickly recall stories you were told as a child. And you may even unintentionally evoke in yourself a certain emotion when re-telling the story to others.
You see, our brains are always looking for a relationship between something we're experiencing now, and something we've experienced previously.
So, when you base your brand on a story, you're immediately in a better position to connect with your audience. You've now got a basis for reaching out to your target, and a foundation for making all that you do now relevant to those that matter.
So, how does this work in branding? Glad you asked.
When we develop a direction, we create a visual roadmap that determines the aesthetics of the brand. But that's just half of the equation. In addition to the imagery, typography, colors, and textures, we create a narrative that efficiently captivates viewers and instantly envelopes them in the brand.
Paired together, the narrative and brand board provide a concise, yet complete foundation for the rebranding exercise.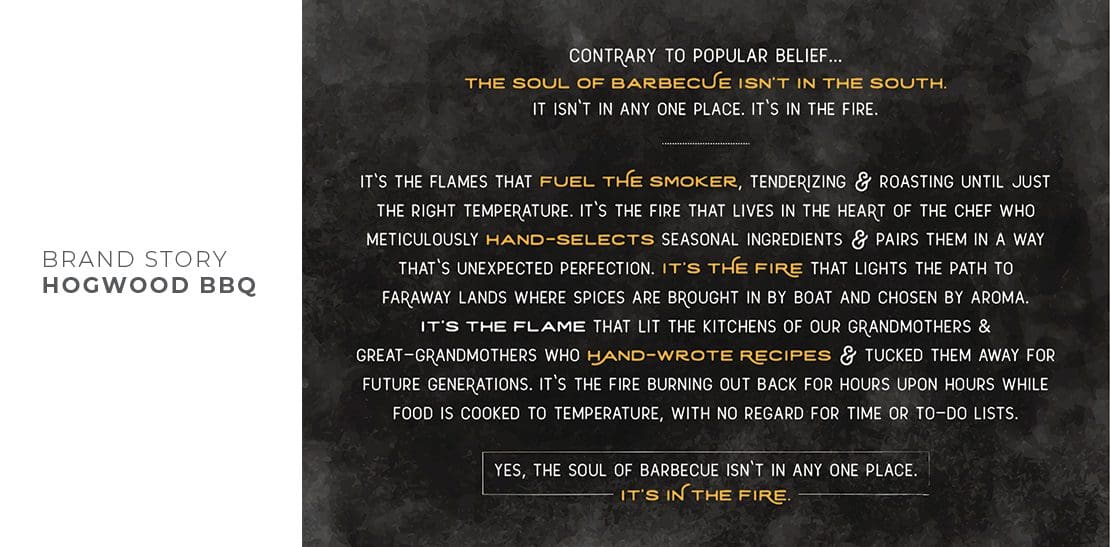 Branding Agency Tip: Develop a Visual Roadmap
Ok, we're sort of backing into this next point. We mentioned the briefly touched on the brand boards above. Now, we're going to expound a bit on the role that visuals play in a rebranding project.
Before we roll out a rebrand, we start with a set of brand boards that helps both us and our client understand the available visual directions their new brand can take. Here, we piece together colors, textures, type, and imagery that when compiled together portrays a very distinct direction.
Often, we will present our rebranding clients with up to 3 brand directions. Sometimes one of those includes a minimal derivation from the existing brand. While another takes the brand on a totally new path.
This exercise is crucial is setting clear expectations regarding rebranding. Key decision makers are presented with the boards, and here we learn more about how drastic the rebrand can be. Upon presentation of the brand direction options, we must come away with crystal clear feedback from the client, as this will be the roadmap for all things to come.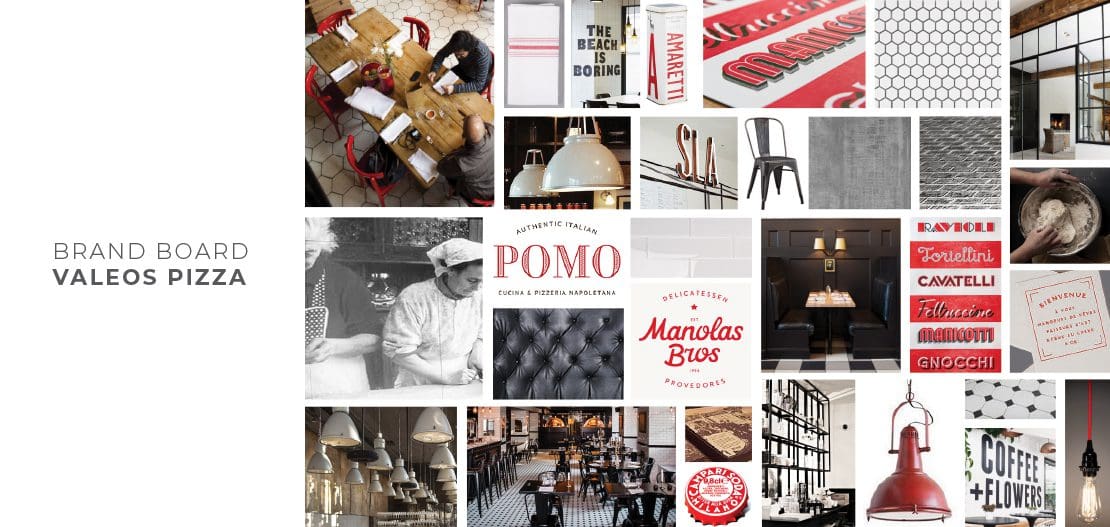 Branding Agency Tip: Be Consistent
Now that we've got a direction to follow, our team will roll out a rebrand through the graphic development of foundational elements. This typically includes the name, logo, website, and stationery.
As the foundational elements are established, we will then move on to weaving the new brand through all customer touchpoints. It's imperative that everything that a customer may see or experience related to your brand is consistent. Remember, the brand is programmed to make connections. If there's an element of the brand that is disjointed, you risk losing the viewer.
Take inventory of anything and everything that is public facing, and consider the communication you have that's internal, as well.
Make a list and check it twice.
Some of the marketing materials that we will design as part of a rebrand include presentation slides, case study templates, email headers, image libraries, trade show displays, appointment cards, blog headers, pocket folders, rack cards, one-sheeters, email returns, sales slicks, social media art, attire, vehicles, and more. Every business is different, and you know what you've got going on best. Providing a complete list of all assets upfront will help your branding agency price the project, and will make it simpler to stay in scope.
Don't neglect promotional products. Distributing branded merchandise post-rebrand is the perfect way to announce your new look. It also allows you to draw attention to your company and providing an opportunity to get in front of your customers or clients.
There's an ongoing debate about whether to announce your rebrand all at once with all new everything. Or, to just release the new brand piece by piece. We say this depends. It depends on your budget, and it depends on your ability to launch everything at once cohesively.
This is a personal decision and one that we can consult on for your company if you're wanting some solid advice here.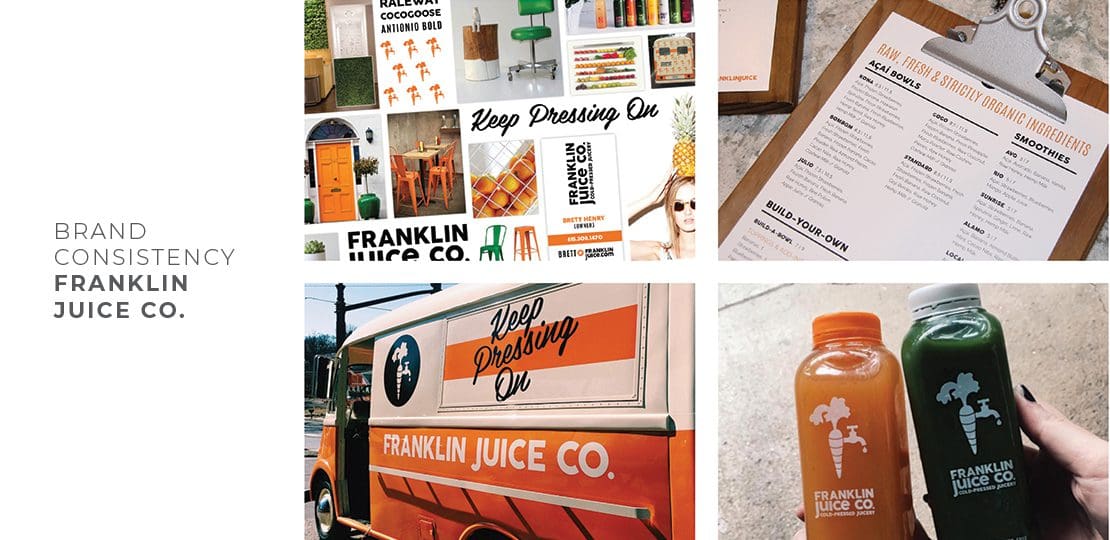 There you have it. Our top 3 tips for a successful rebrand. If you're ready to rebrand your company, or even if you're wondering whether a rebrand is in the cards for your company, give us a shout. We're ready when you are.