The Best Google Apps for Business
Have you checked out Google Apps lately? There are some serious productivity tools available through the Apps. And these tools are free for regular folks, for the most part. Chances are, you already have access to Google Apps and you haven't yet tapped into the potential. We're breaking down these Google Apps, in hopes that you can put them to use for a more productive and simpler work life (and home life — hello syncing calendars!). We've even included some new features that are built just for running a business. These first few Google Apps are available to any and all Google users with either a free or paid account. Just like Google says, "One Account is All You Need." Listen, we have all been there with our @aol.com or @hotmail.com accounts. Trust us, create your
Google Account
and prepare to be wowed. We can almost guarantee that at some point you might utter the words, "Why didn't I switch sooner?!" And no, this isn't a paid post. We're just goo-goo-ga-ga for Google products. If you really want to nerd-out, check out a complete list
here
.
Google Apps: Google Calendar
[embed]https://www.youtube.com/watch?v=cPuvf2lzZMY[/embed] Did you know that you can have and share multiple calendars through Google Calendar? Yes, as a business owner, maybe you need a personal calendar as well as a calendar for each of your team members. However, you might not want your entire team to have access to things like your colonoscopy appointment. With Google Calendar, there are multiple settings for sharing and permissions, one allowing you to show time that you are unavailable, but not show why you are unavailable. Additionally, using the Google Calendar provides seamless integration with other apps within Google Apps, such as Drive, Gmail, and Hangouts. Through Google Calendar you can set up events, meetings, calls, etc. and send invites to anyone you want, to which those people can accept and add those events to their own calendars.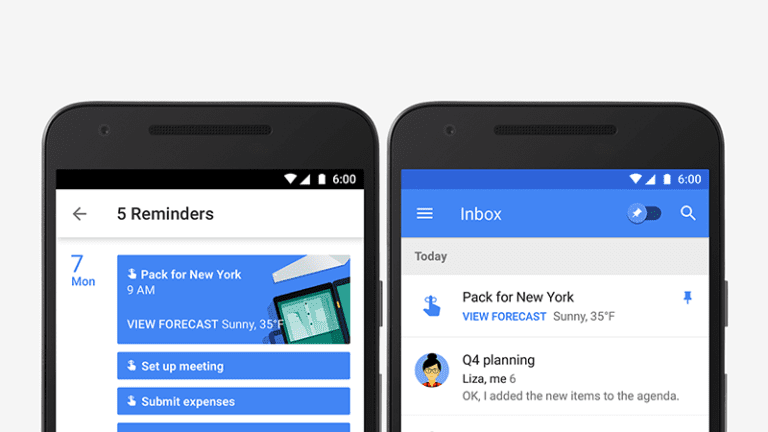 Want to have your favorite sports team calendar viewable in YOUR calendar? Or maybe you're curious about holidays in Greece? Or perhaps you like knowing what phase the moon is scheduled for that week?
Well, guess what … you can. Simply click the little down arrow in the upper left corner of the "Other Calendars" section (left side of your screen) and select "
Browse Other Calendars.
" And the options are endless.
Google Apps: Google Hangouts
Hangouts
is Google's version of chat and video that fluidly works within all its apps while you are working in them, or functions as its own separate app, if desired.
Easily create group chats as well as group video chats. And an added bonus is there's no limit to how many people can be on the call.
Another efficient feature within Google Apps is the ability to set up a Hangout meeting through Google Calendar. Simply invite who you want, and when it's time for the meeting, all they have to do is click the link to the hangout from their calendar event and they are added to the video call.
The last feature we will highlight within Hangouts is the ability to screen share. Easily show presentations or projects with the click of your mouse. Great for internal communication with your team or showing visual items to a client.
Could Hangouts be all you ever need for internal communication? Maybe so.
Google Apps: Google Drive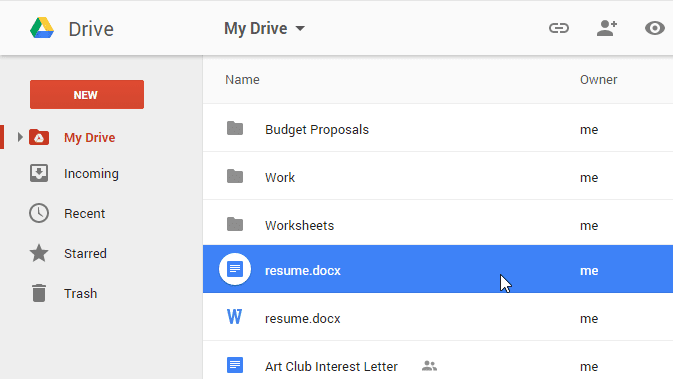 Drive
is probably one of the most beneficial apps within Google, especially if your company requires a load of word processing docs and spreadsheets.
Within Drive is Docs, Sheets, Forms, Slides, and Sites.
These features allow you to create online documents, spreadsheets, forms, and presentations that are shareable, meaning that anyone you share the file with can or cannot (depending on permission granted) edit and work on the project.
Multiple people can be working within the same file at the same time, and there's no overworking each other because the updates made are in real time.
Additionally, you can leave comments for discussion and track and restore all revision history.
All of these perks allow for more efficient project management and cohesive work flow within a company or organization.
Now, here's where it gets interesting. These next couple of apps were designed specifically for use by businesses. What used to be Google for Business is now called G Suite. Pretty slick, huh? After a 14-day free trial, you've got to pay for these Google goodies.
The G Suite offers businesses a complete, cloud-based solution for communication, collaboration, storage, security, and administration.
With the G Suite, you get a branded email address and access to the apps above, in addition to Google+, slides, forms, sites, mobile device management, and these two gems below.
Google Apps: Jamboard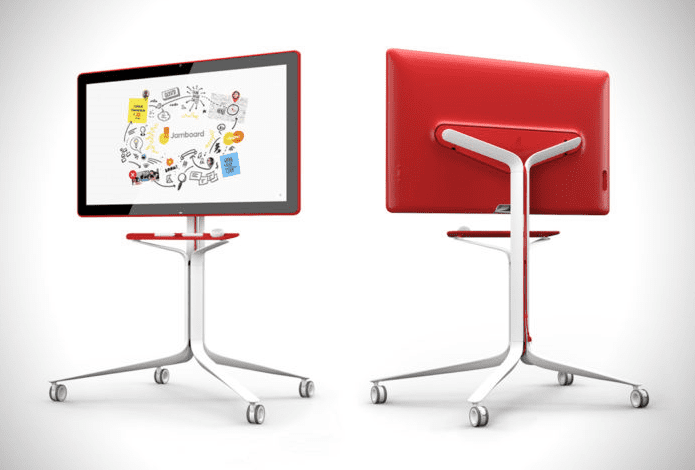 Introducing,
Jamboard
. Google's newest attempt at hardware is a 55-inch, 4k, pressure-sensitive touchscreen.
It's part of G Suite, but it's more than just an app.
Jamboard seeks to take the place of traditional white board planning by offering teams a sleekly designed interactive screen that allows members to pull in images from the web, write notes with the provided sidewalk chalk-like stylii, add digital sticky notes, etc.
Now, this isn't the first digital whiteboard to hit the market, but it is different in that Google's cloud capabilities allow team members spread out across the globe to collaborate seamlessly.  
Collaborators can see a real-time feed of the board and add images, thoughts, and notes via tablet. Then, the team leader can share the board via Hangouts.
At this time, there is not an exact release date set, however the rumor mill is estimating that Jamboard will be available for purchase for a mere $5k starting in May 2017.
Google Apps: Vault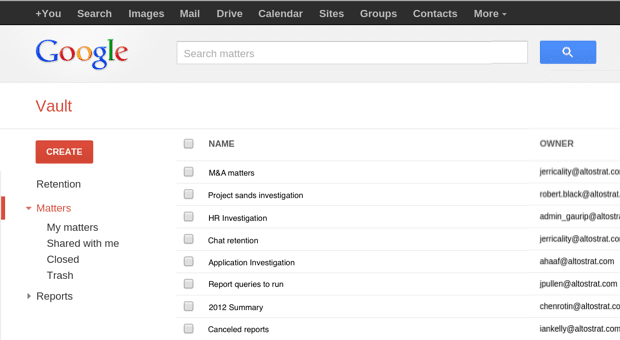 Vault is yet another innovative member of the G Suite (and you might already have access to it!).
Included in the Enterprise, Business, or Education editions of the G Suite,
Vault
allows your organization to retain, hold, search, and export data including emails, Hangout messages, and files in Drive.
You can see how this might come in handy in a legal situation that requires to you gather all messages between two people (yikes!), or to delete all email messages to or from an employee who is no longer with your organization (we all know how that goes).
What other apps are you loving in Google? Give us a
shout
! We'd love to hear about them.