Let's Be Nice, Nashville.
National Do Something Nice Day is October 5th. Let's Be Nice, Nashville.
No, it's not what you're thinking. We didn't dream up the day or even write it into our latest marketing plan. National Do Something Nice Day is a day our team stumbled upon while weeding through the laundry list of other 'national days' as we were writing social content for our clients. 
From that moment of glorious discovery forward, it's been a day that our team has harnessed and called our own. 
We've dedicated enormous efforts towards creating a movement that encourages the simple act of being Nice, and bringing awareness to the impact these acts of niceness can have on humankind. 
After all, the hustle and bustle, the constant striving, the demands of daily life don't really matter for a single second if we can't be nice to the person standing right in front of us. 
The niceness that we are encouraging here isn't monumental acts of greatness that deserve the Nobel Peace Prize, but instead, we're talking about those simple acts of niceness that you encounter in your daily routines. It's those opportunities to be nice that we come across from moment to moment that can change the course of someone's day. We believe that enough of these little acts of niceness could be a monumental change for our community, our country, and our world.  
On National Do Something Nice Day, we're simply asking you to stop for a moment to just be nice.
We'll bring the tools. You bring the effort. Let's see the impact that being nice has on humankind.
If you want to get involved and help us spread the word, there are a few tools we've created that will allow you to help. 
A Nice Flyer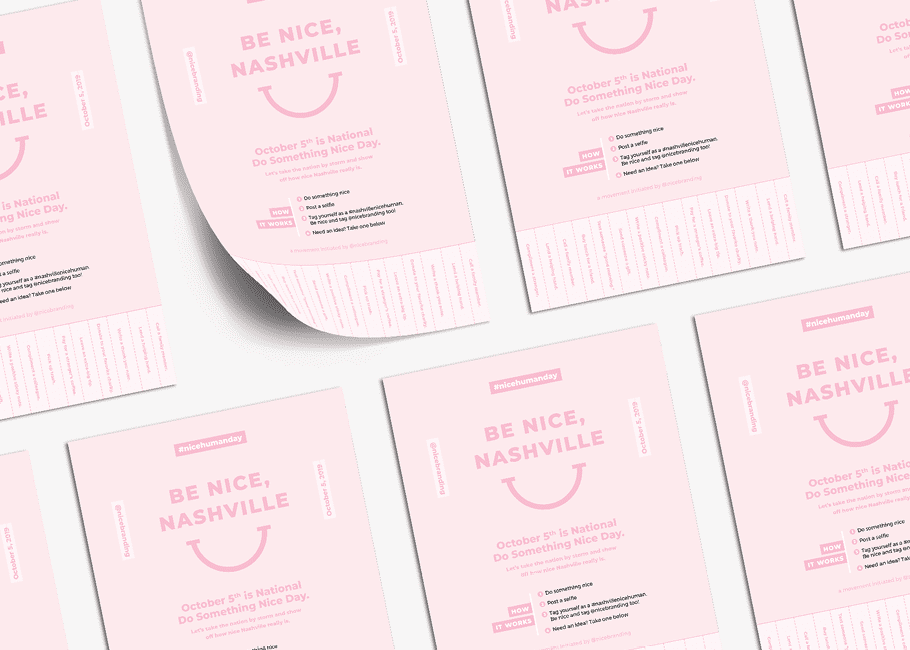 Click to Download the flyer.
Print the flyer.
Tape it up all over town.
Nice Social Posts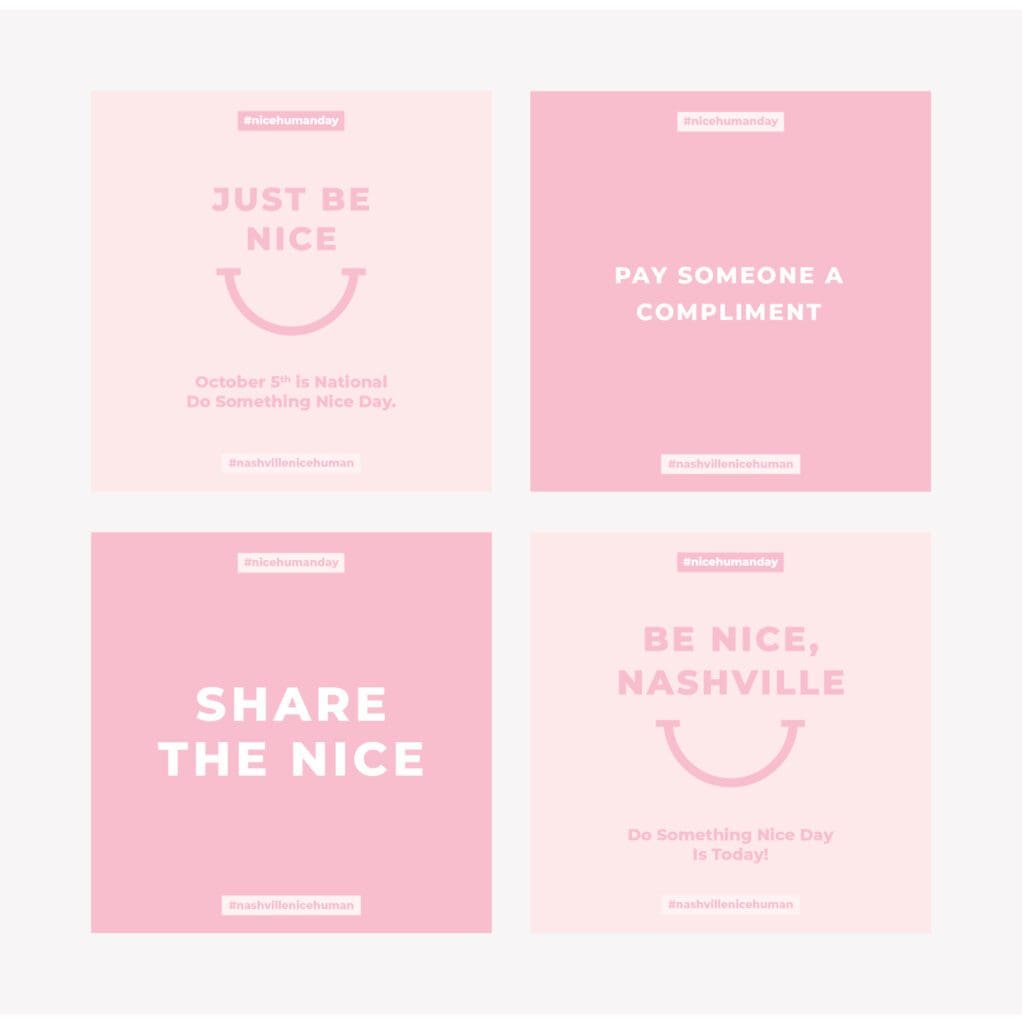 Click to download the post graphics [one, two, three, four].
Post to your feed or story.
Be sure to include the hashtags #nashvillenicehuman and #nicehumanday.
Tag @nicebranding so we can see!
Feel free to send, share, pass out to others who have influence and the ability to reach people!
So get out there, you Nashville Nice Human! Spread the word, do something Nice, and let's show the world how Nice Nashville can really be.