A NICE YEAR IN REVIEW: ALL WRAPPED UP
2021 was a blockbuster year for many of our clients! It was also a successful year for the Nice Branding Agency team, both personally and professionally. This year, we worked with many restaurants, a tire and auto company, an aesthetics boutique, a perimeter security company, a commercial lighting manufacturer, and numerous other businesses of all sizes. In 2021 we created
bold brands
from the ground up, launched responsive websites, wrote SEO-friendly blogs, created hundreds of branded social media posts, ran countless digital ad campaigns, and drank enough Starbucks to caffeinate a small city. Scroll to see our annual Year in Review infographic, which highlights Nice Branding Agency's big wins in 2021, including a whopping 897 completed projects! Phew!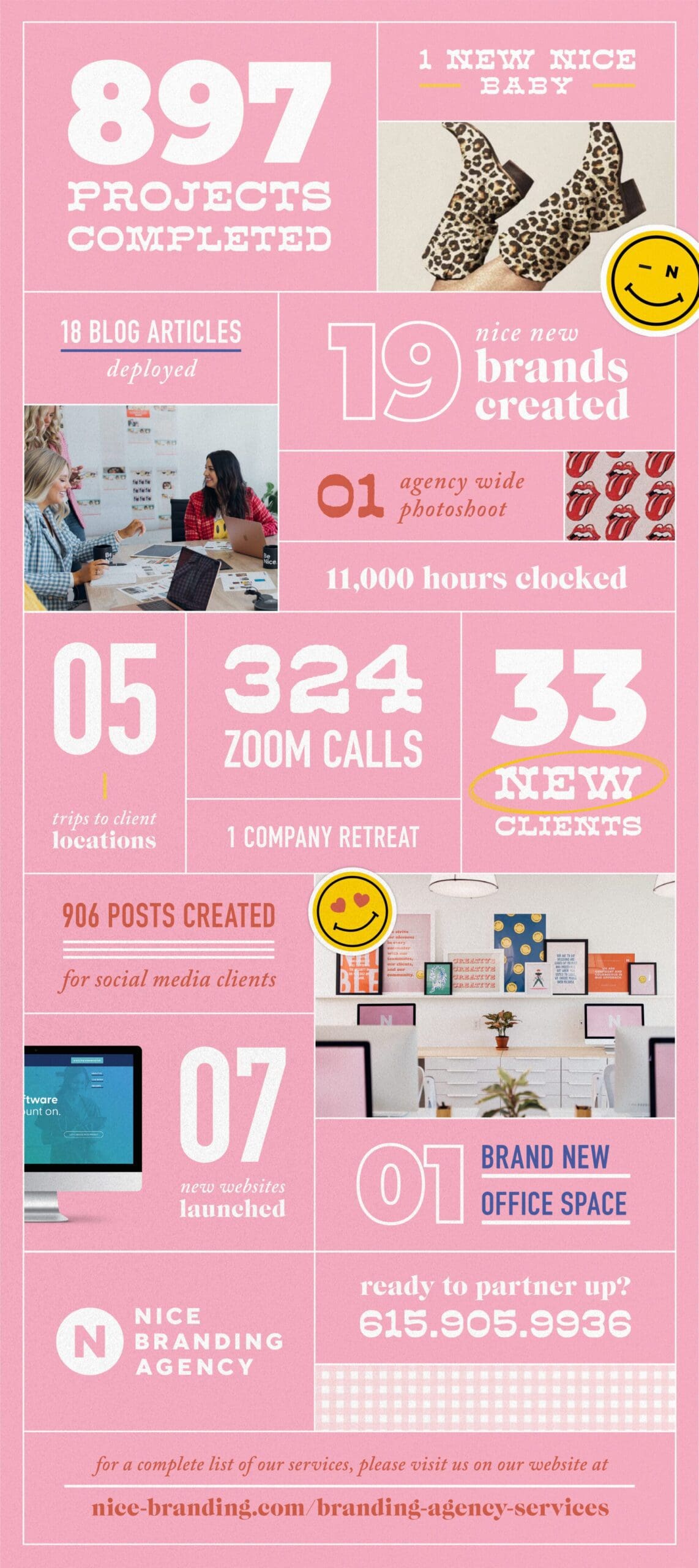 What's in store for your business in 2022? Maybe it's a modern, mobile-friendly website? A fresh and tactical marketing strategy? Perhaps a new brand altogether? Whether your business is in need of a total
rebrand
or simply a side of graphic design support to achieve your goals in the New Year, Nice Branding Agency is ready and willing to help. We specialize in developing brand identity (brand voice, key messaging, and visual direction), building brand awareness, driving website traffic and conversions, and maximizing marketing ROI. Since we're branding experts, you can rest assured that every single project—big or small—we take on will add value and strengthen your brand, not dismantle it. Our team is strategic, creative, and passionate about bold branding that makes a big impact.
Contact us
today to get the ball rolling. Let's crush your business' 2022 News Year's Resolutions together!