A Nice Year In Review
Our year was filled to the brim with the most amazing group of clients and projects that pushed us to deliver our best work. But, there was also tons of time for celebration. Check out our annual infographic to get a glimpse of what the Nice Girls got into in 2018.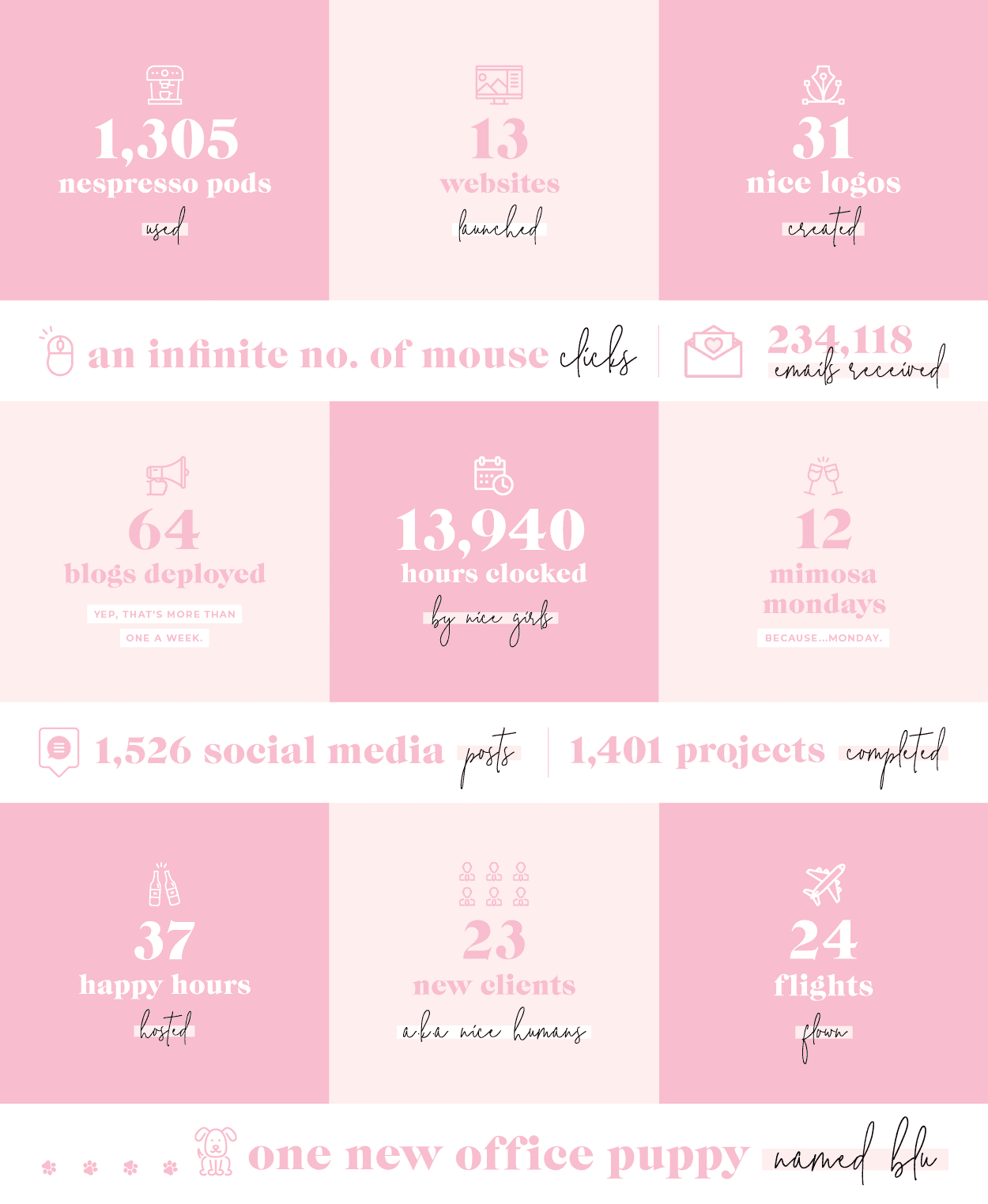 The holiday break afforded our team time to rest and reflect, and we're now ready to take on 2019! If you'd like to work with the Nice Girls in the new year, just reach out. We're ready for ya.